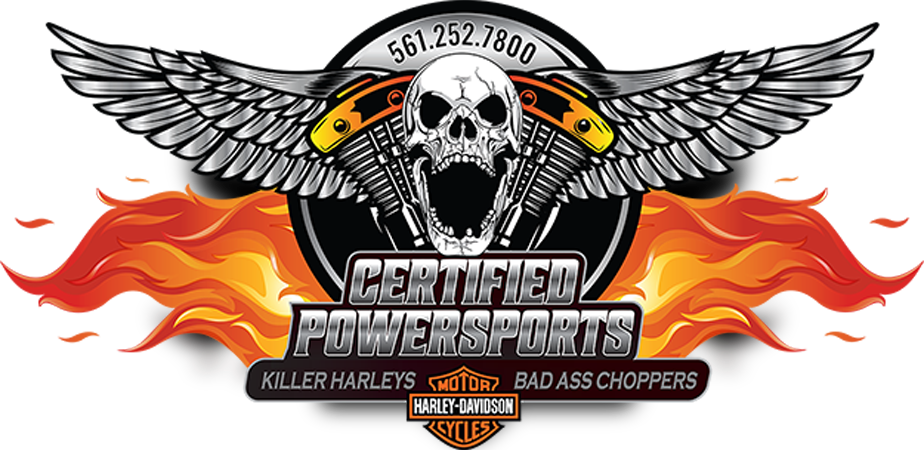 "We won't sell a motorcycle that we personally would not ride - period."

Looking to purchase a quality Motorcycle?
We sell the cleanest Harley Davidson Motorcycles and Choppers I can find check out our diverse Inventory For Sale.
I spend a great deal of time looking for these special Motorcycles, if you want a Great Deal on the Cleanest Motorcycle I can find by searching hundreds of units a week from the biggest auctions nationwide, dealer trades and outright purchases I make every week, call me. The Motorcycles I choose will be Cleaner and Nicer than any like it, Simply Put I won't sell a Motorcycle that I personally would not Ride.
---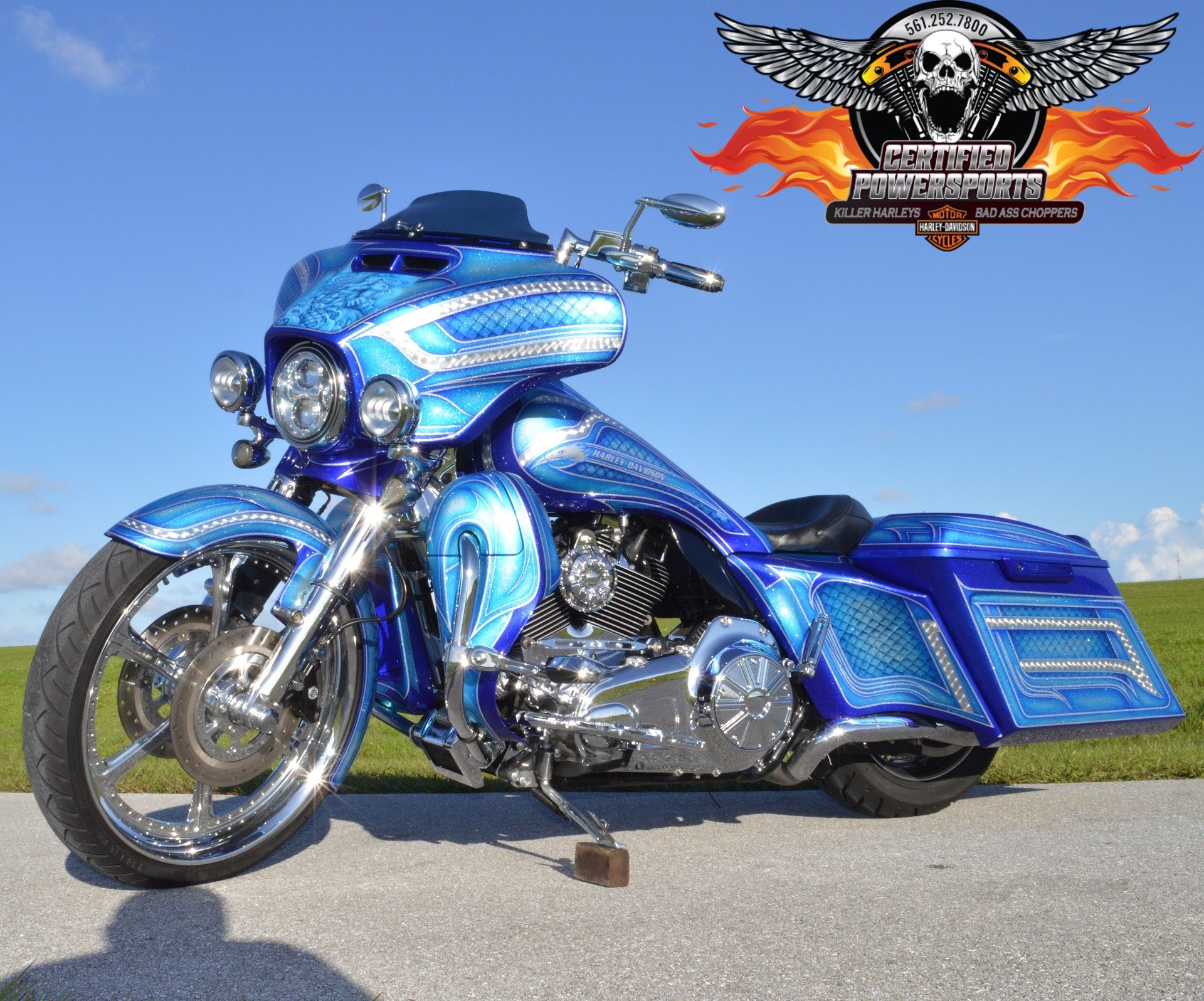 2015
HARLEY DAVIDSON STREET GLIDE SPECIAL FLHXS
$84,000.00 VERY CUSTOM BAGGER
ONLY 7,386 miles!
$44,990.00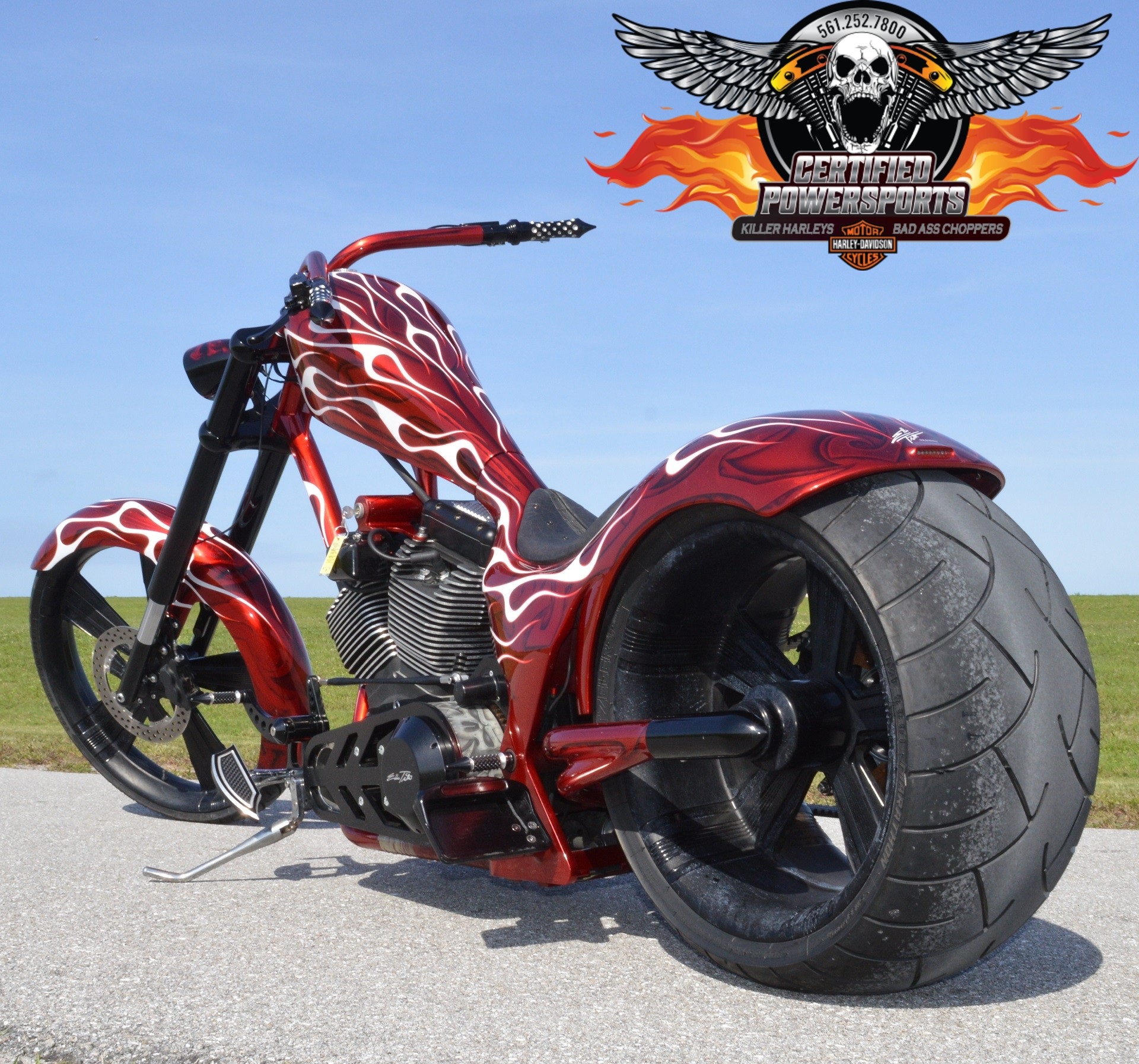 2016
EDDIE TROTTA THUNDER CYCLE DESIGNS
SOFTAIL CHOPPER Super Clean Excellent Condition
Only 1,351 Miles!
SOLD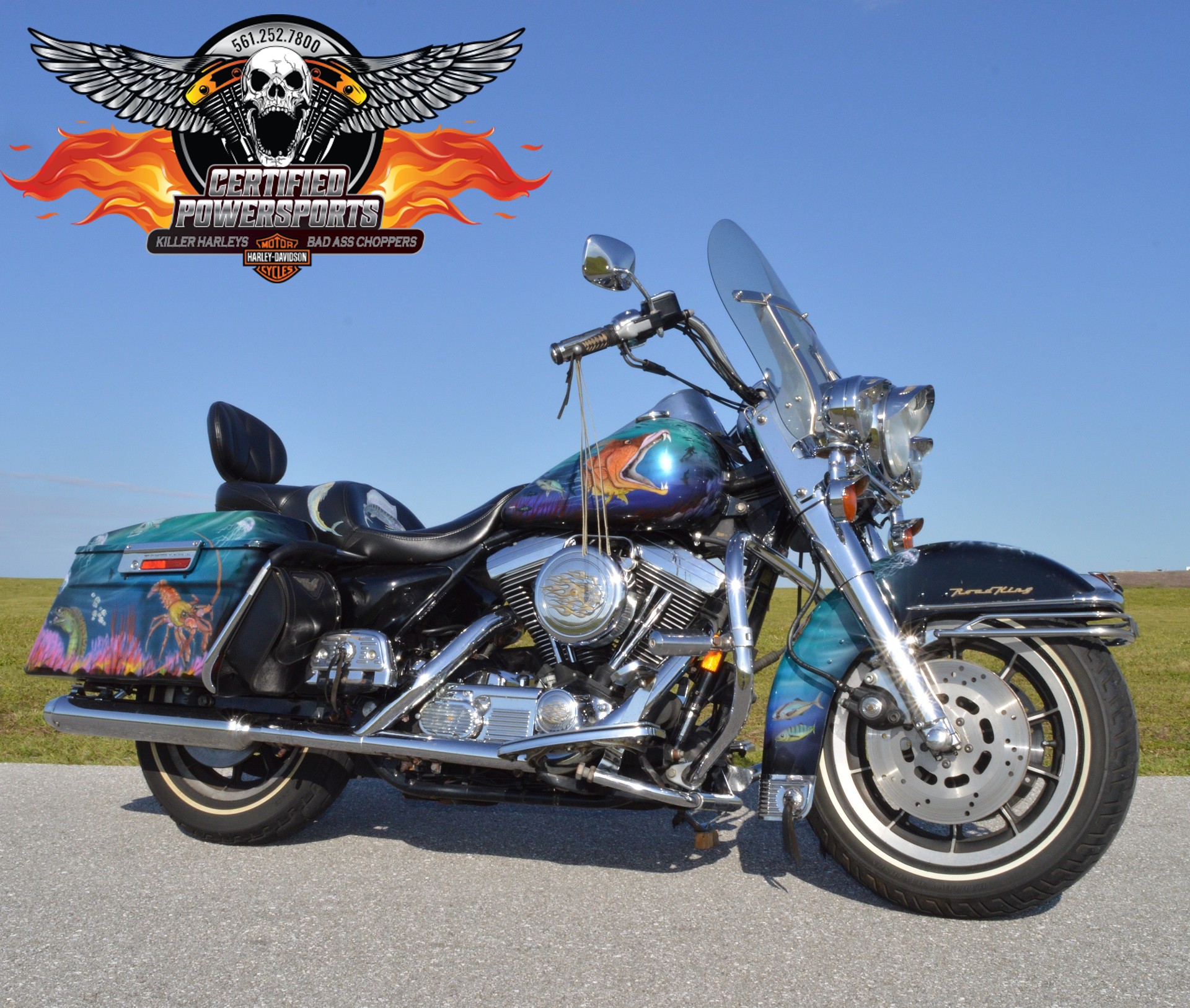 1997
HARLEY DAVIDSON $10,000 Extras!
VERY CUSTOM Ocean Graphics ROAD KING BAGGER FLHRI, One Owner Since New.
Only 26,620 Miles
$9,995.00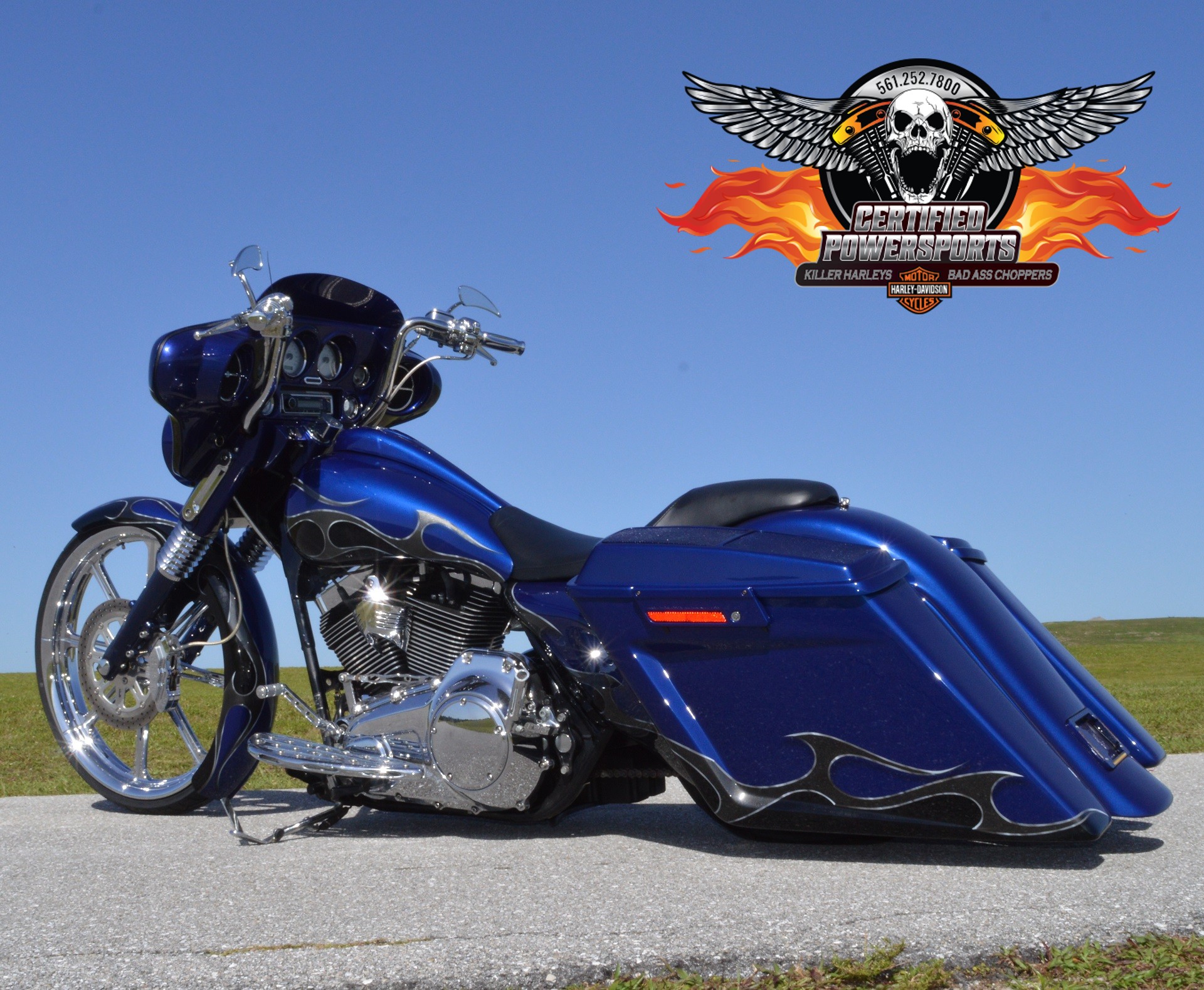 2007
HARLEY DAVIDSON $58,000 CUSTOM BAGGER
STREET GLIDE CUSTOM BIG WHEEL BAGGER
Well Maintained 31,993 Miles
$24,995.00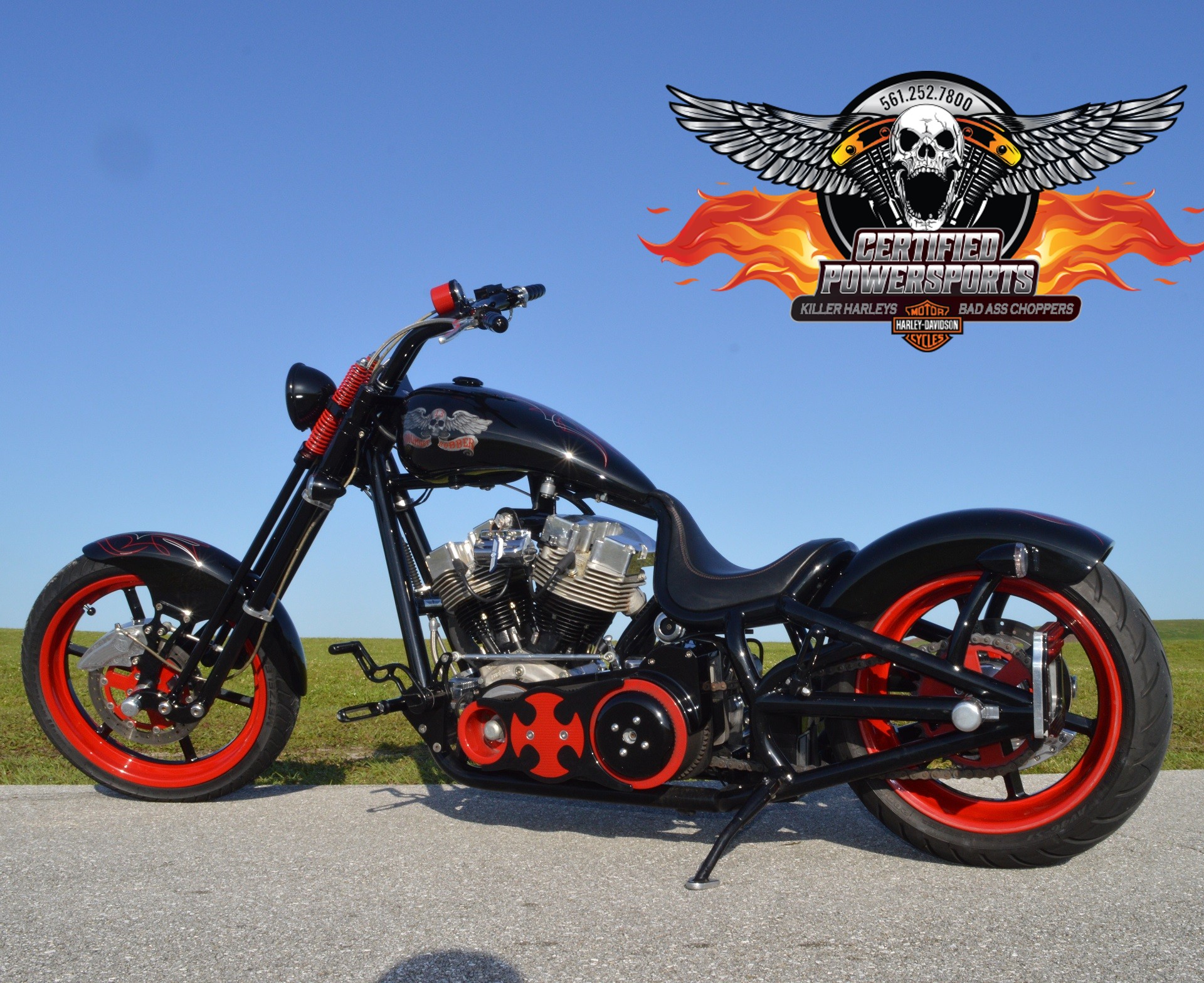 2005
BOURGET BIKE WORKS
PYTHON SPRINGER SHOVELHEAD MT BOBBER CHOPPER, Excellent Mint Condition.
Only 2,908 Miles!
$19,995.00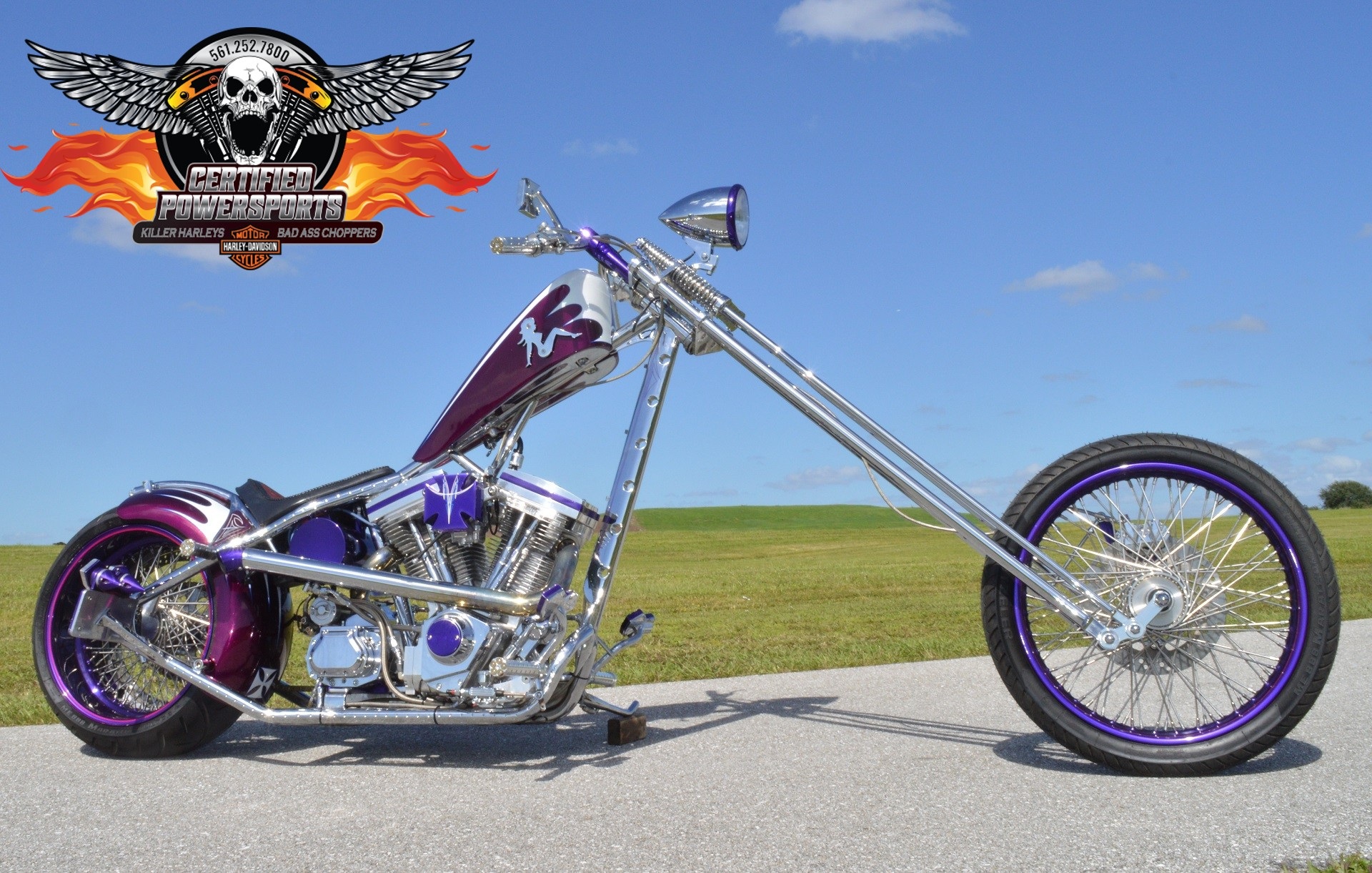 2003
BILLY LANE CHOPPERS INC
HARD DICE SPRINGER CHOPPER
Very Low Miles!
SOLD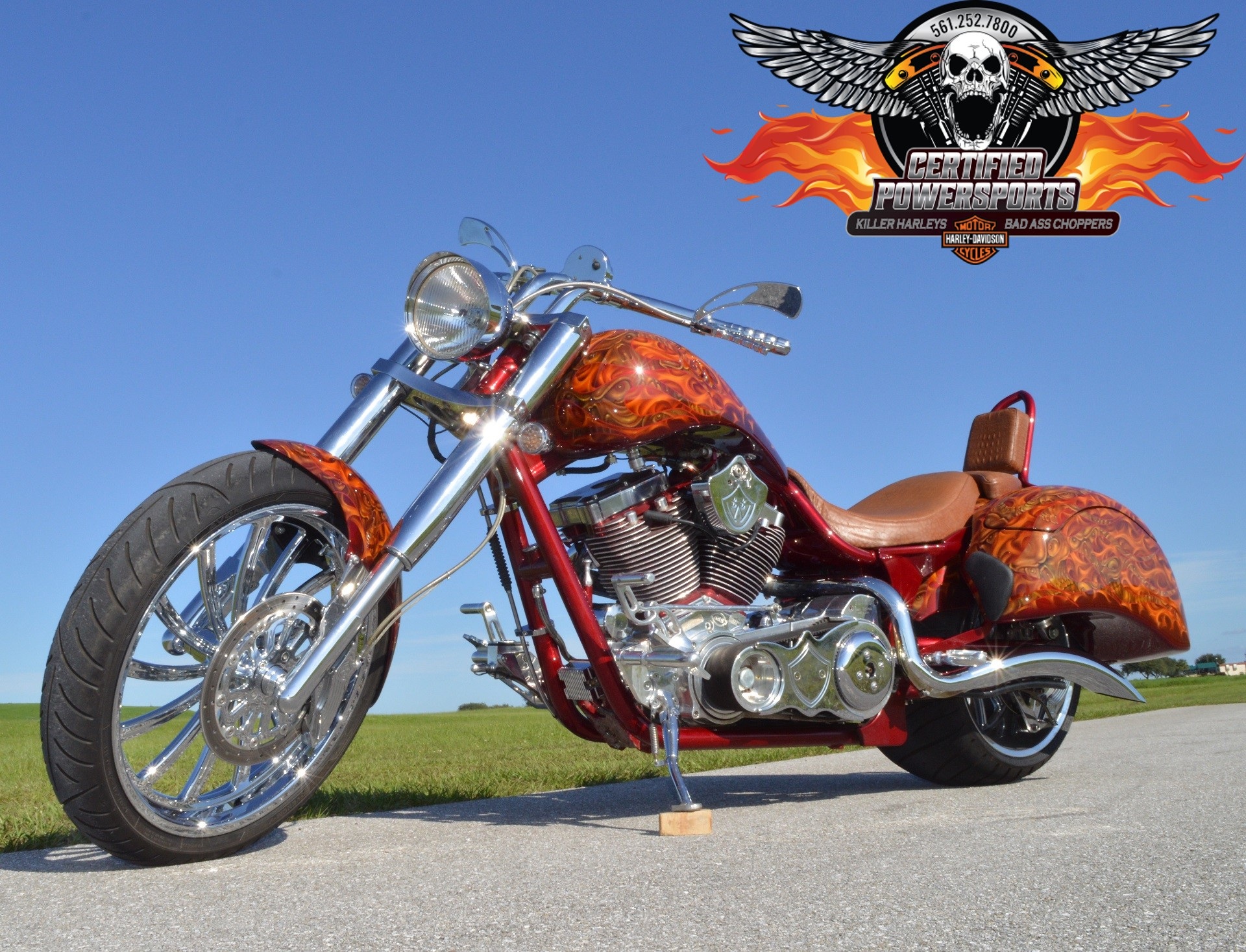 2008
BOURGET BIKE WORKS One Owner, Absolutely Time Capsule Mint Condition
KRUZER 330 REAR TIRE PRO STREET SOFTAIL CHOPPER BAGGER
Very Low 493 Miles!
$27,995.00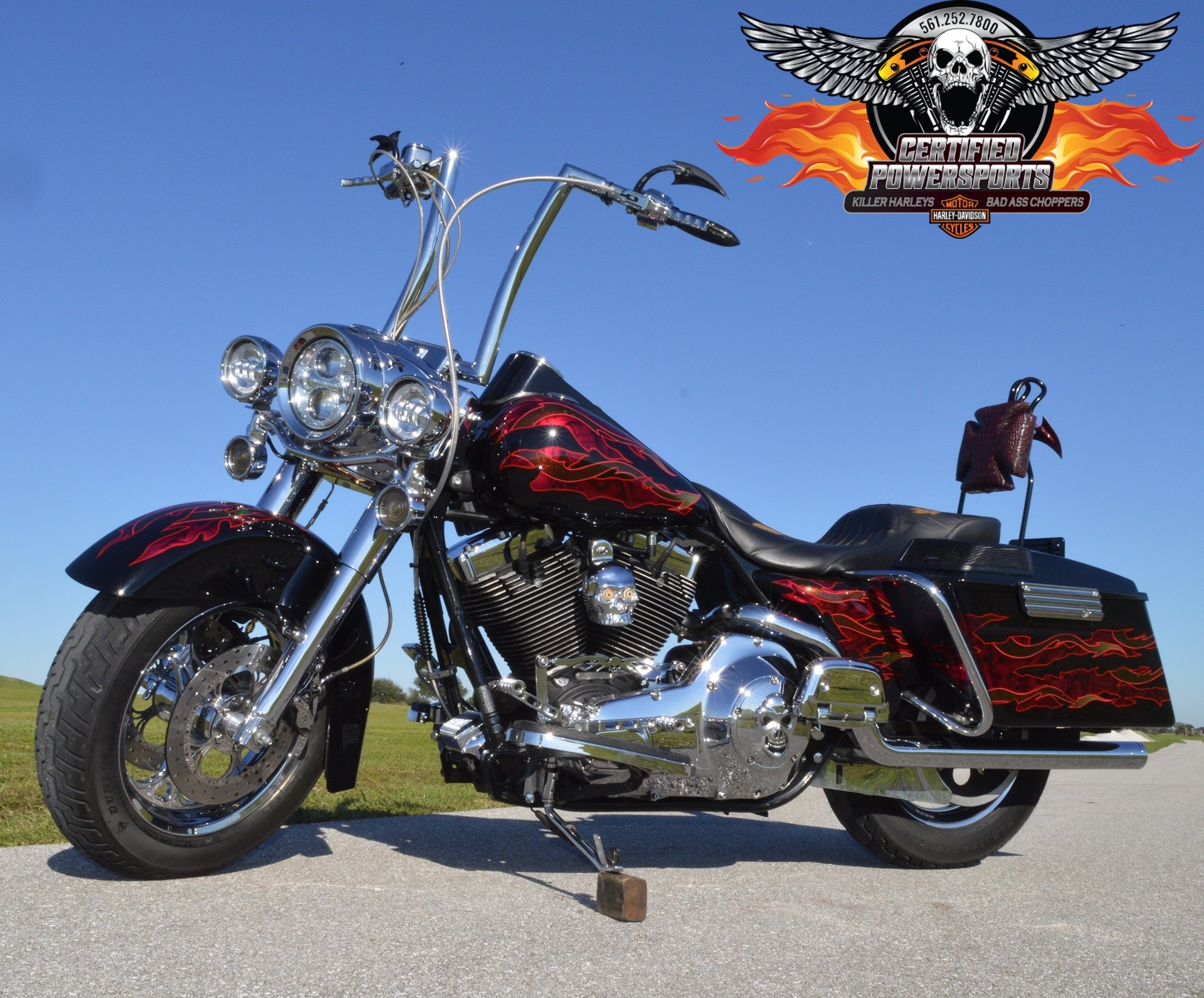 2003
HARLEY DAVIDSON Over $20,000 in Extras!
VERY CUSTOM 100th ANNIVERSARY ROAD KING FLHRI, Mint Condition
Only 15,878 Miles
$13,995.00
2004
BOURGET BIKE WORKS
PYTHON 300 SPRINGER PRO-STREET CHOPPER Pinup Girls on both sides of fuel tank
Only 3,129 Miles!
$17,995.00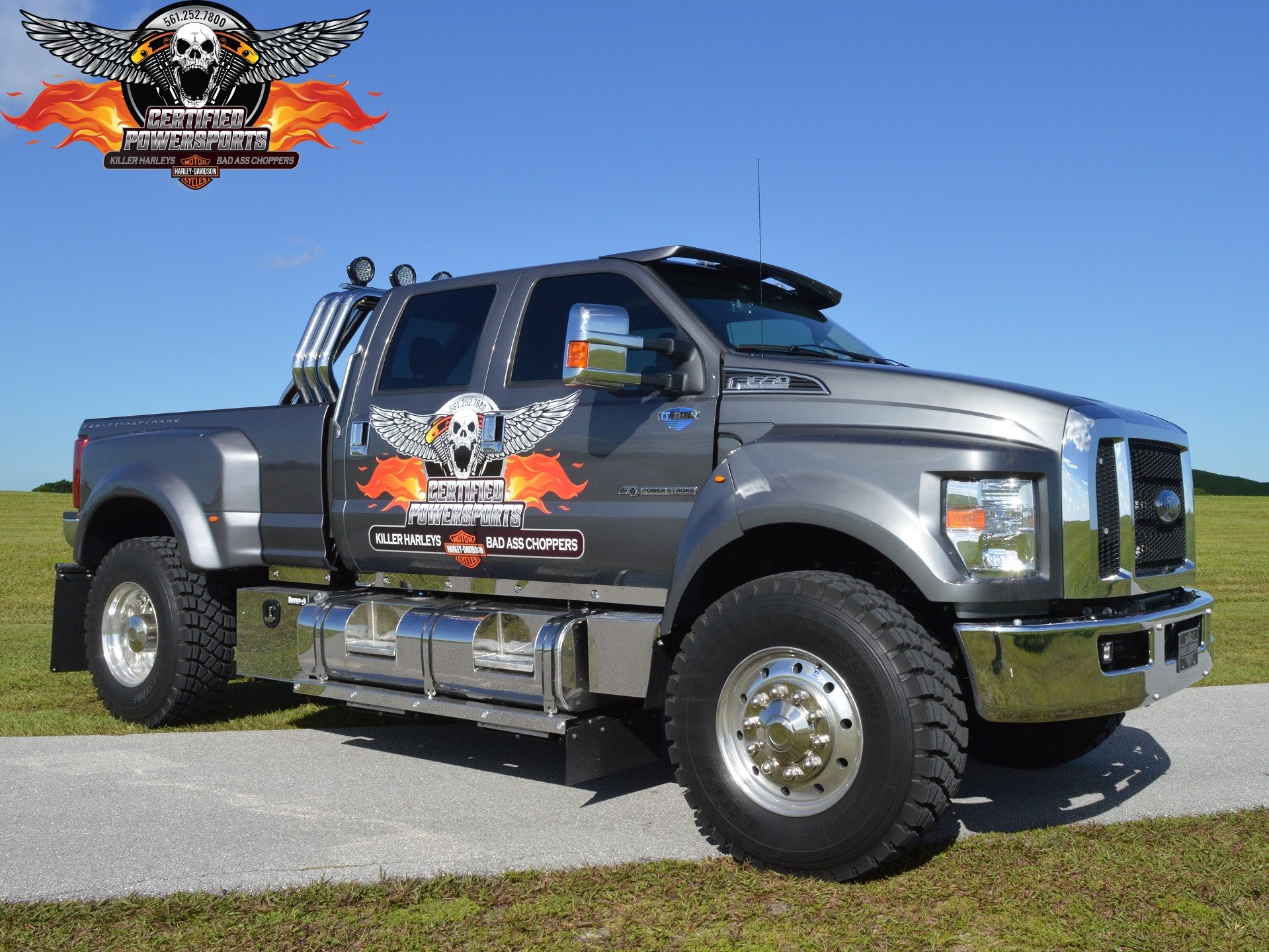 2022
FORD F-650 EXTREME SHOP TRUCK
SUPERTRUCK HARLEY EDITION DIESEL
Very Low Miles!
SHOP TRUCK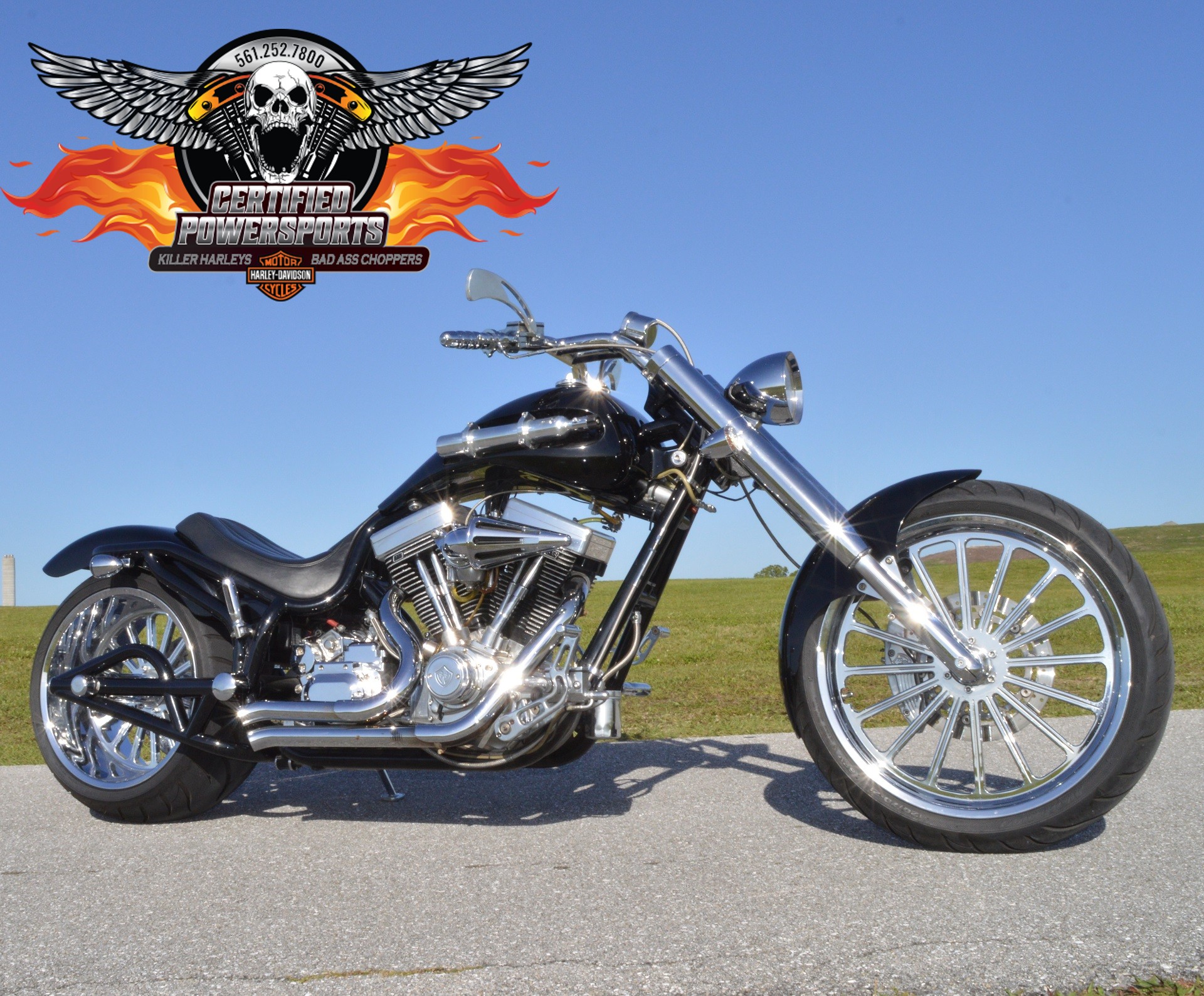 2004
BOURGET BIKE WORKS
FAT DADDY 300 SOFTAIL PRO-STREET CHOPPER, One Owner
Only 4,348 Miles!
$19,995.00
1973
HARLEY DAVIDSON Fresh $50,000 Custom Build
SHOVELHEAD CUSTOM FATBOY BOBBER CHOPPER MINT COND
ONLY 31 Miles On Build
$24,995.00
---