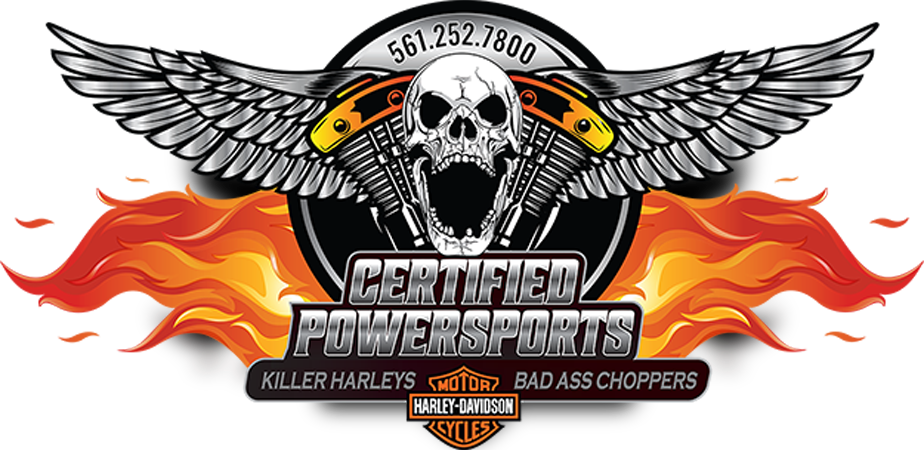 "We won't sell a motorcycle that we personally would not ride - period."

Looking to purchase a quality Motorcycle?
We sell the cleanest Harley Davidson Motorcycles and Choppers I can find check out our diverse Inventory For Sale.
I spend a great deal of time looking for these special Motorcycles, if you want a Great Deal on the Cleanest Motorcycle I can find by searching hundreds of units a week from the biggest auctions nationwide, dealer trades and outright purchases I make every week, call me. The Motorcycles I choose will be Cleaner and Nicer than any like it, Simply Put I won't sell a Motorcycle that I personally would not Ride.
---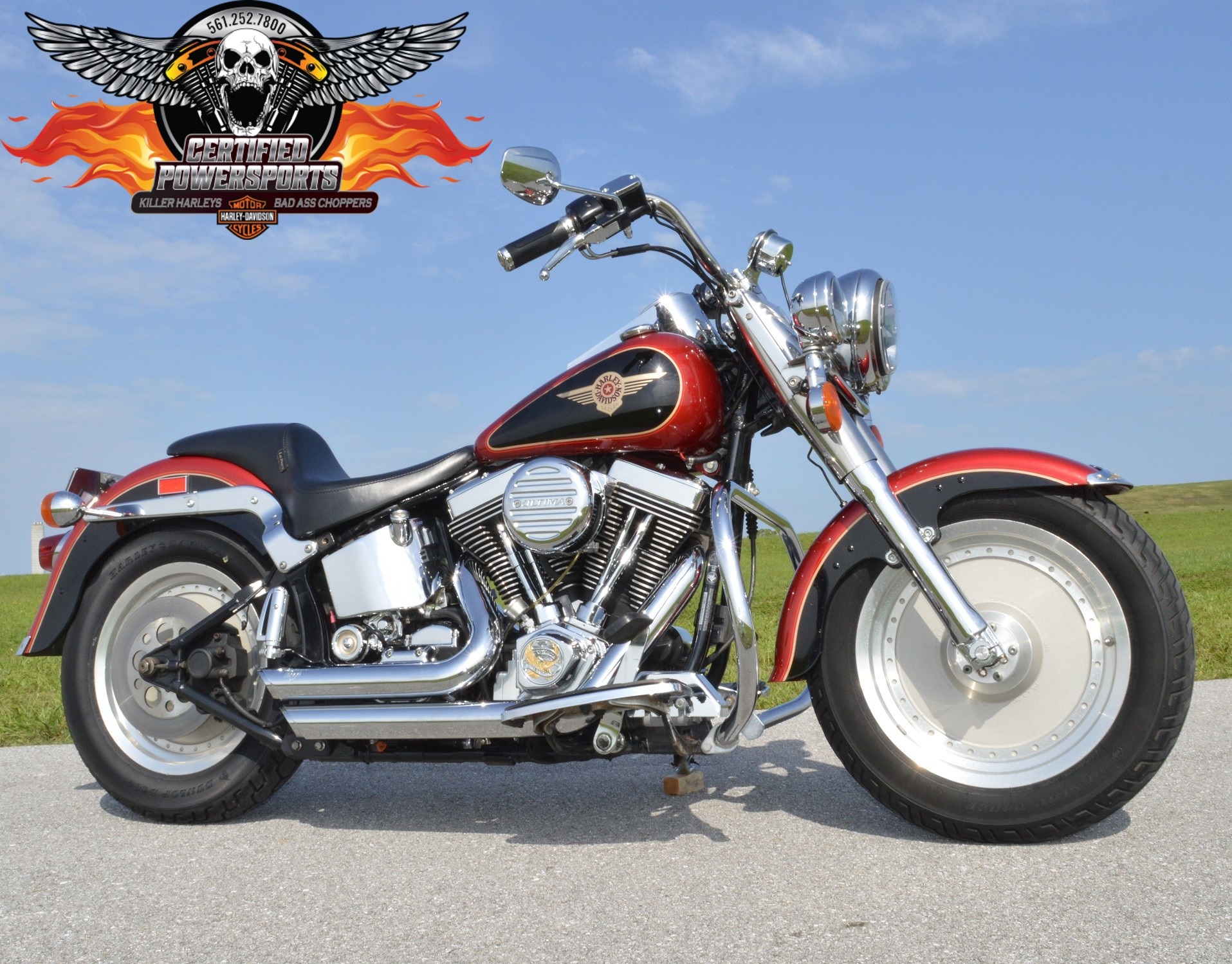 1998
HARLEY DAVIDSON $8,000 in Extras!
SOFTAIL FATBOY ULTIMA 127ci FLSTF
Only 3,051 miles Since the 127ci was dropped in
$9,995.0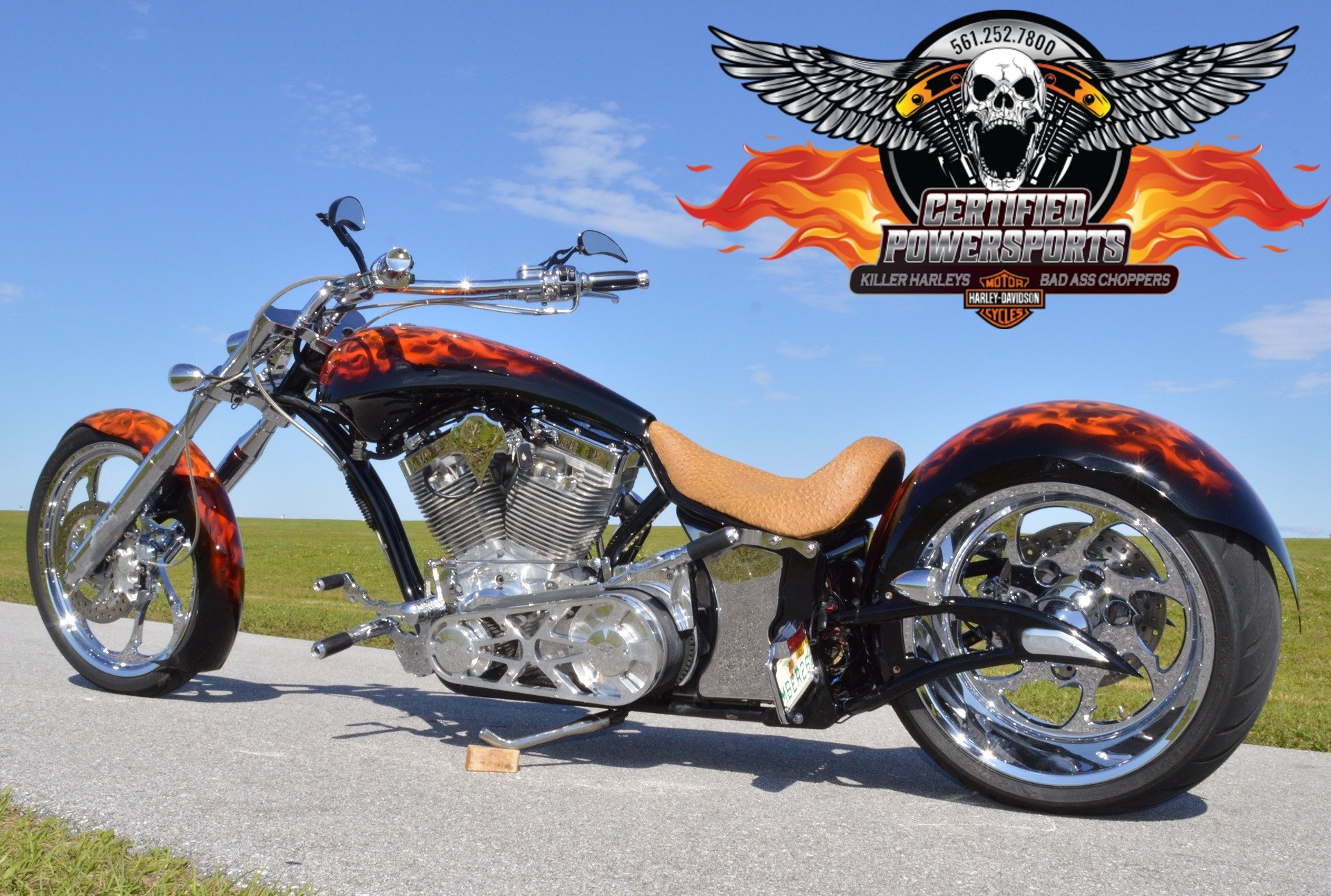 2008
BIG BEAR Killer Paint Job!
PRO STREET 300 SLED SOFTAIL CHOPPER
* Only 8,125 miles *
SOLD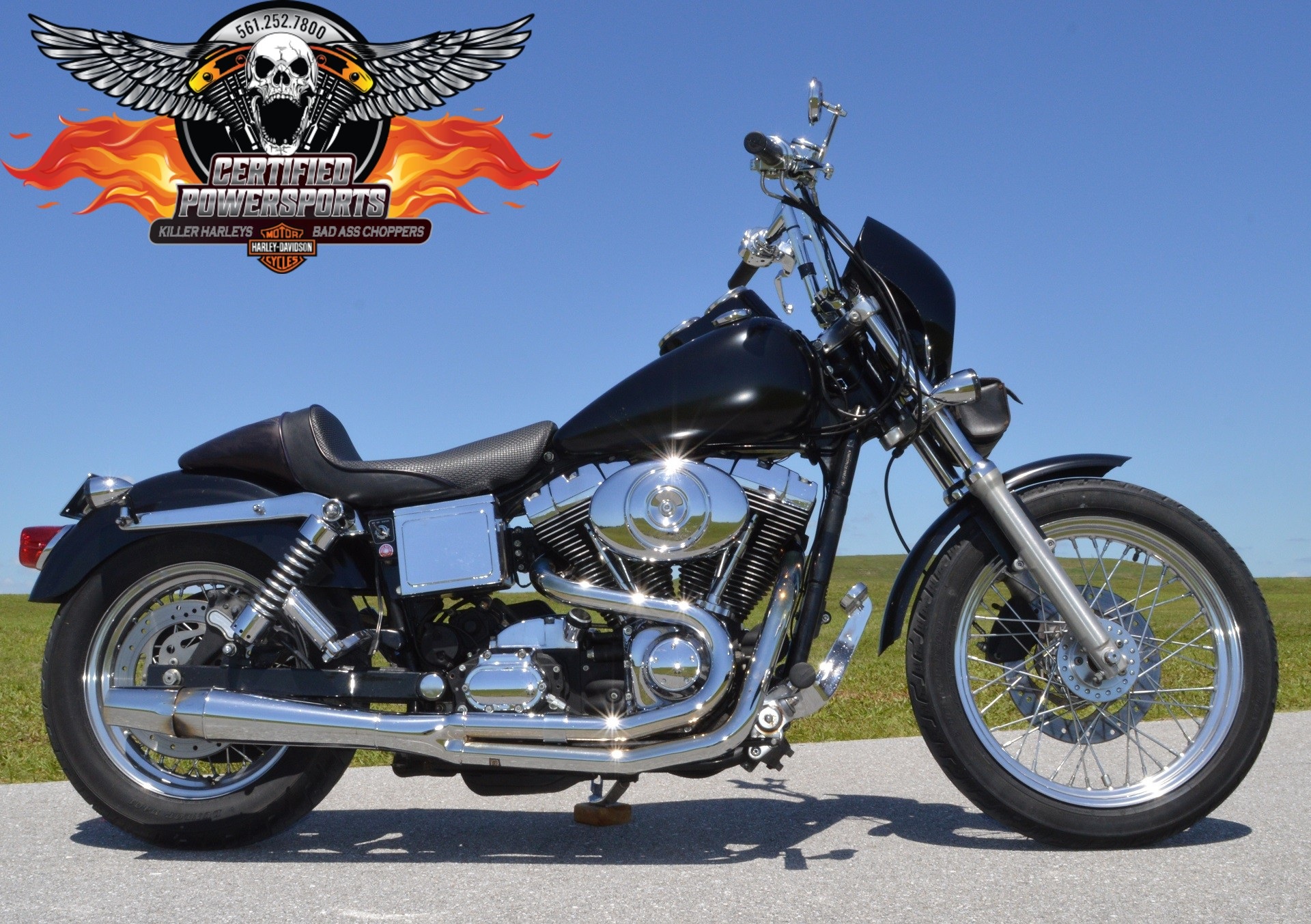 2001
HARLEY DAVIDSON $2,000 in Extras!
LOW RIDER DYNA GLIDE FXDL
Only 25,116 miles
SOLD
2009
HARLEY DAVIDSON
SOFTAIL CHOLO DELUXE HERITAGE CLASSIC Exceptional Excellent Condition!
* Only 4,123 miles *
$9,995.00
1997
HARLEY DAVIDSON $8,000 in Nice Extras!
HERITAGE SPRINGER CHOLO SOFTAIL Excellent Mint Condition!
Only 4,389 Miles!!!
$19,995.00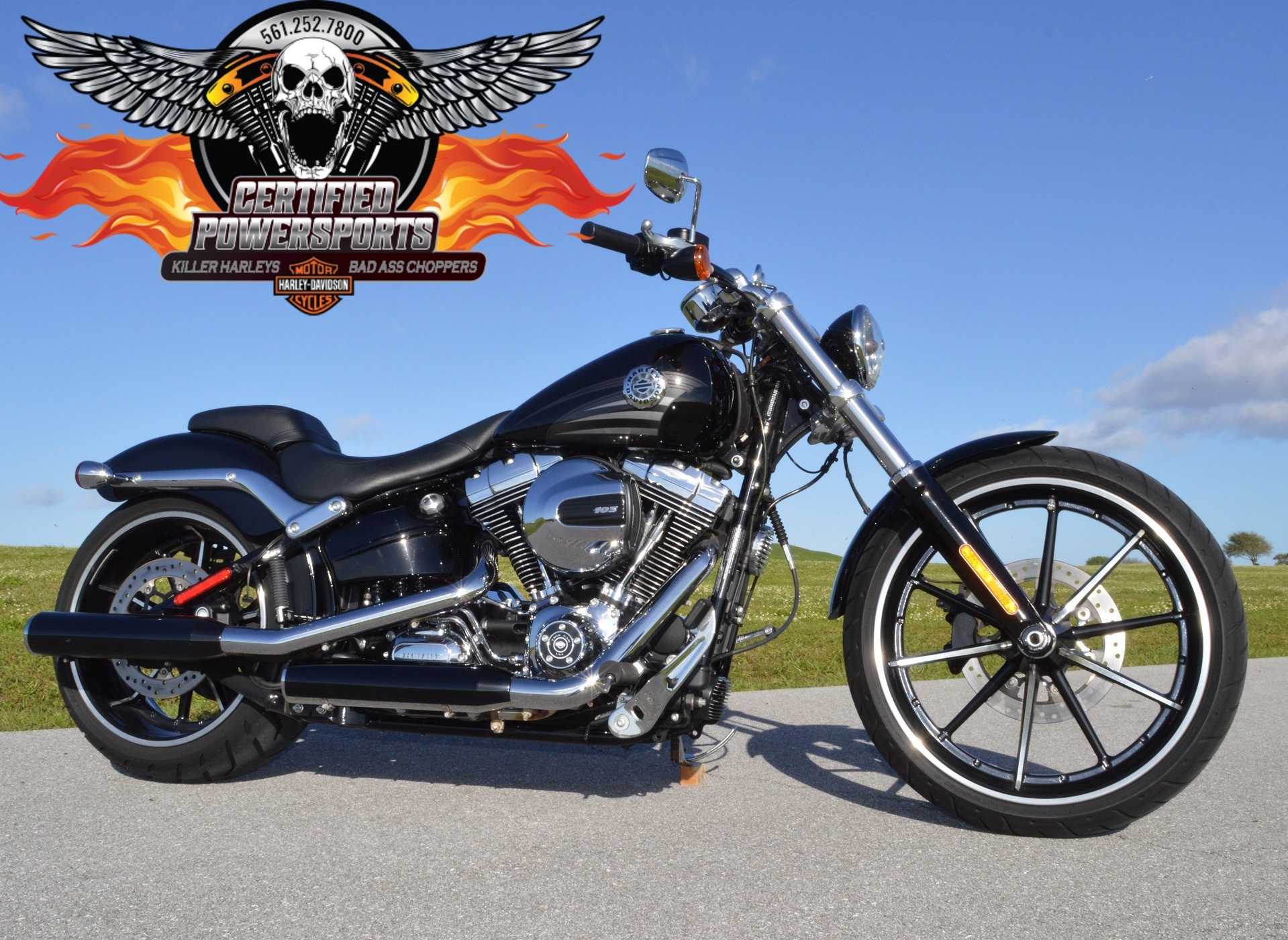 2016
HARLEY DAVIDSON
BREAKOUT SOFTAIL ABS FXSB, Only 3,495 Miles, Excellent Condition!
* Only 3,495 Miles *
$14,995.00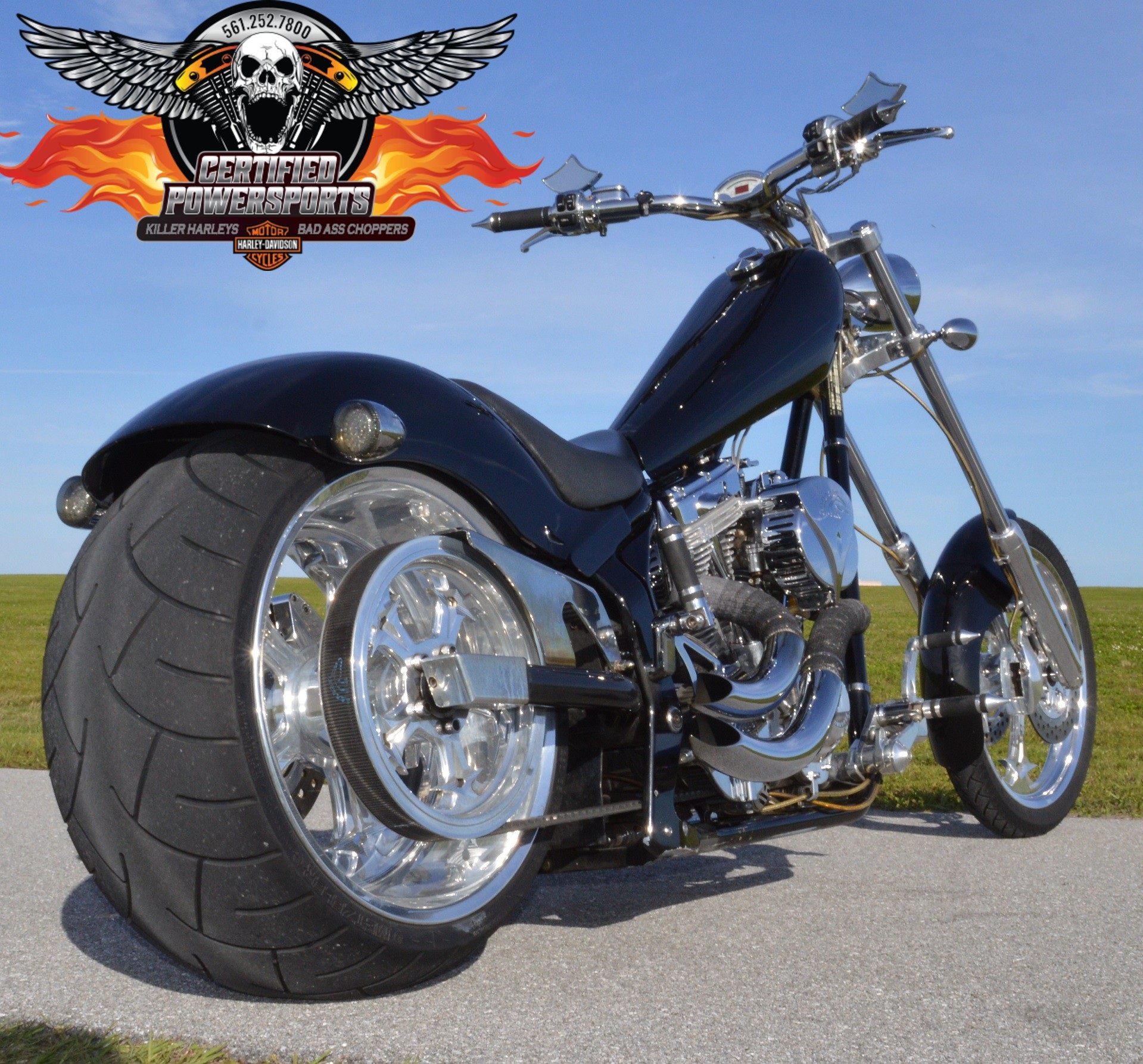 2006
AMERICAN IRONHORSE CHOPPER
TEXAS SOFTAIL CHOPPER 280 REAR, Mint Condition
Only 8,041 Miles!
SOLD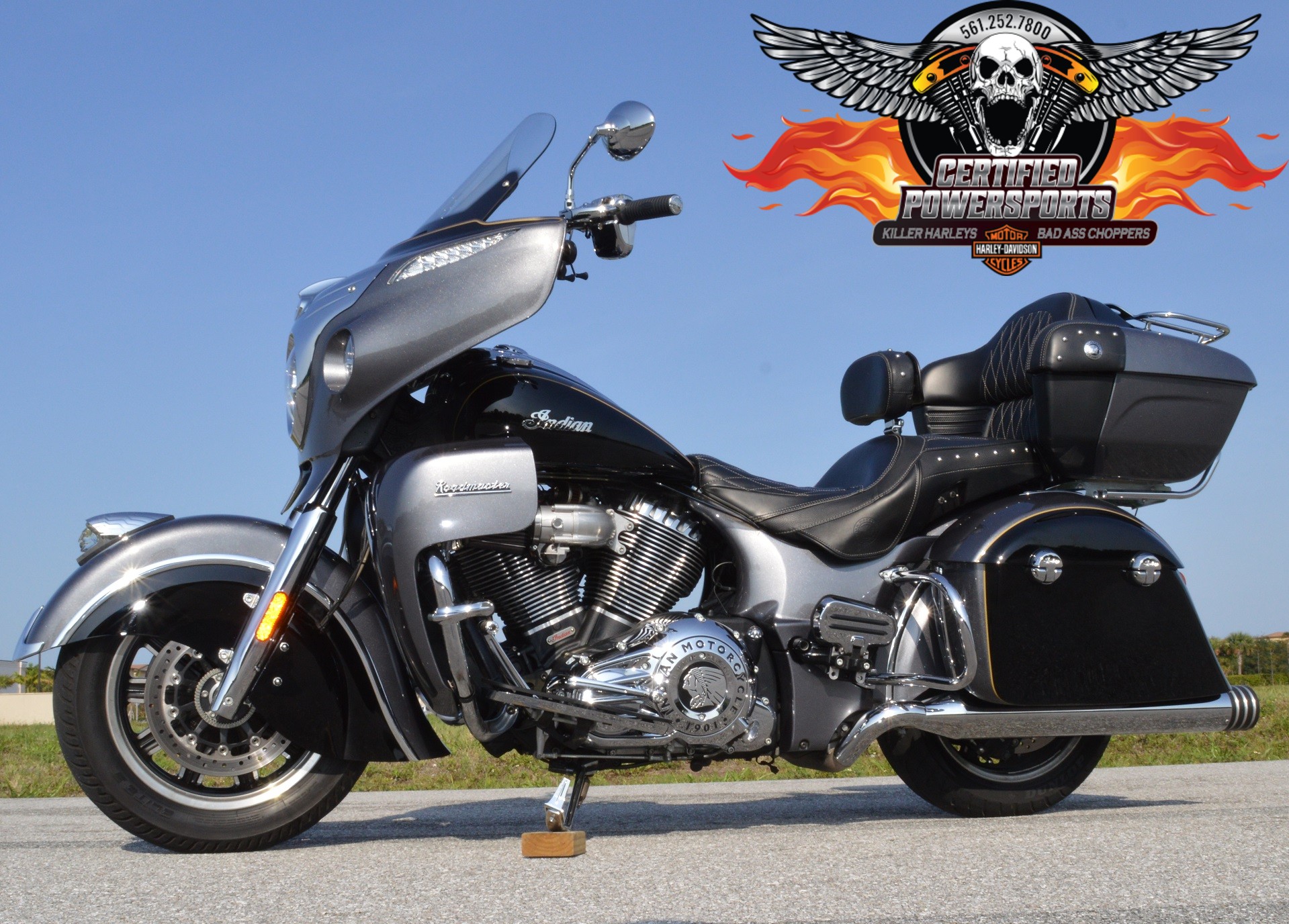 2016
INDIAN MOTORCYCLES Mint Cond!
ROADMASTER ABS 2 TONE STEEL GRAY & THUNDER BLACK $4,500.00 in Extras!
Only 13,115 Miles
$15,995.00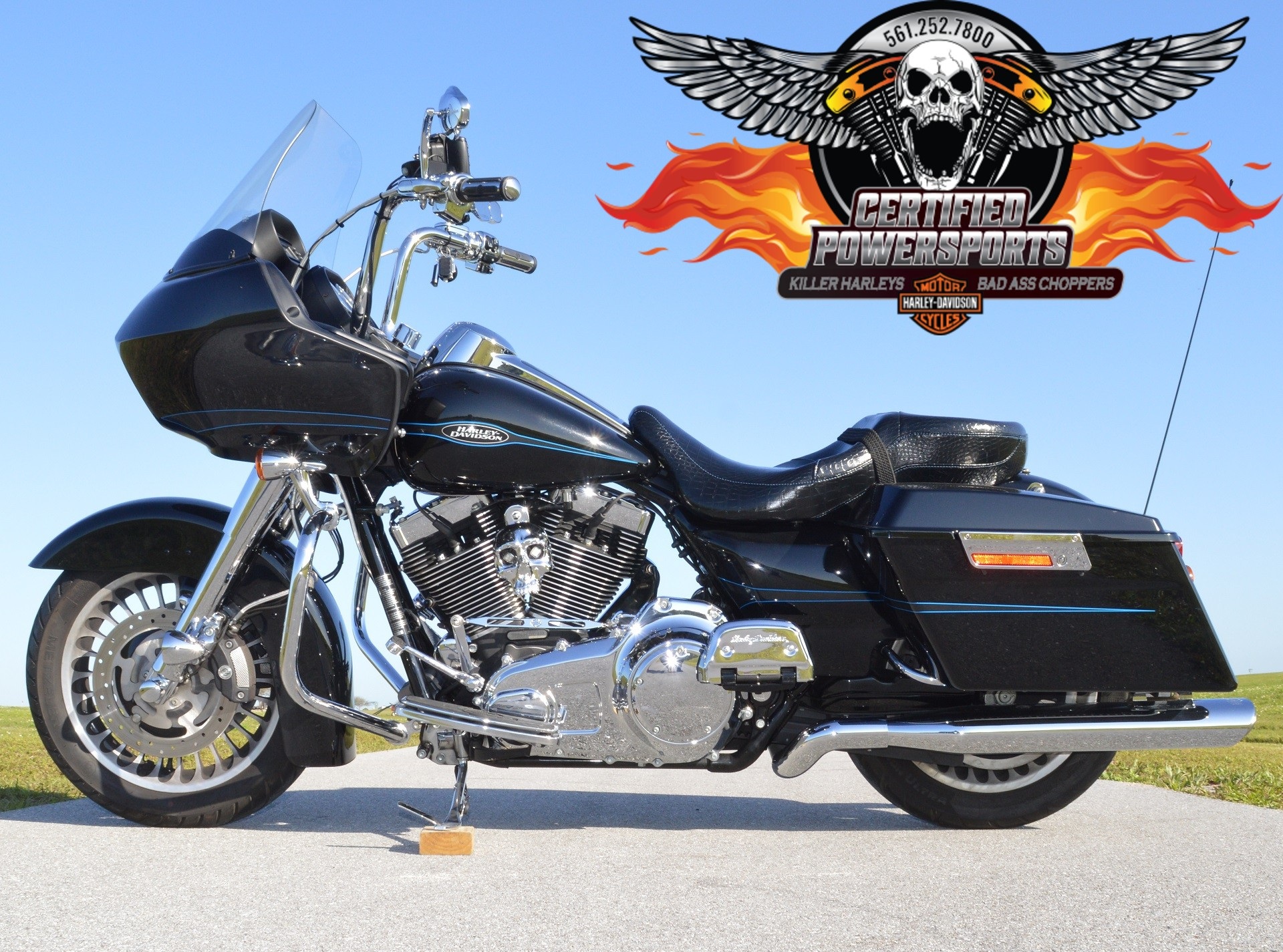 2009
HARLEY DAVIDSON $8,000 in Extras!
ROAD GLIDE CUSTOM w/ ABS, Well Maintained & Showroom Mint Condition!
Only 6,030 miles!
$11,995.00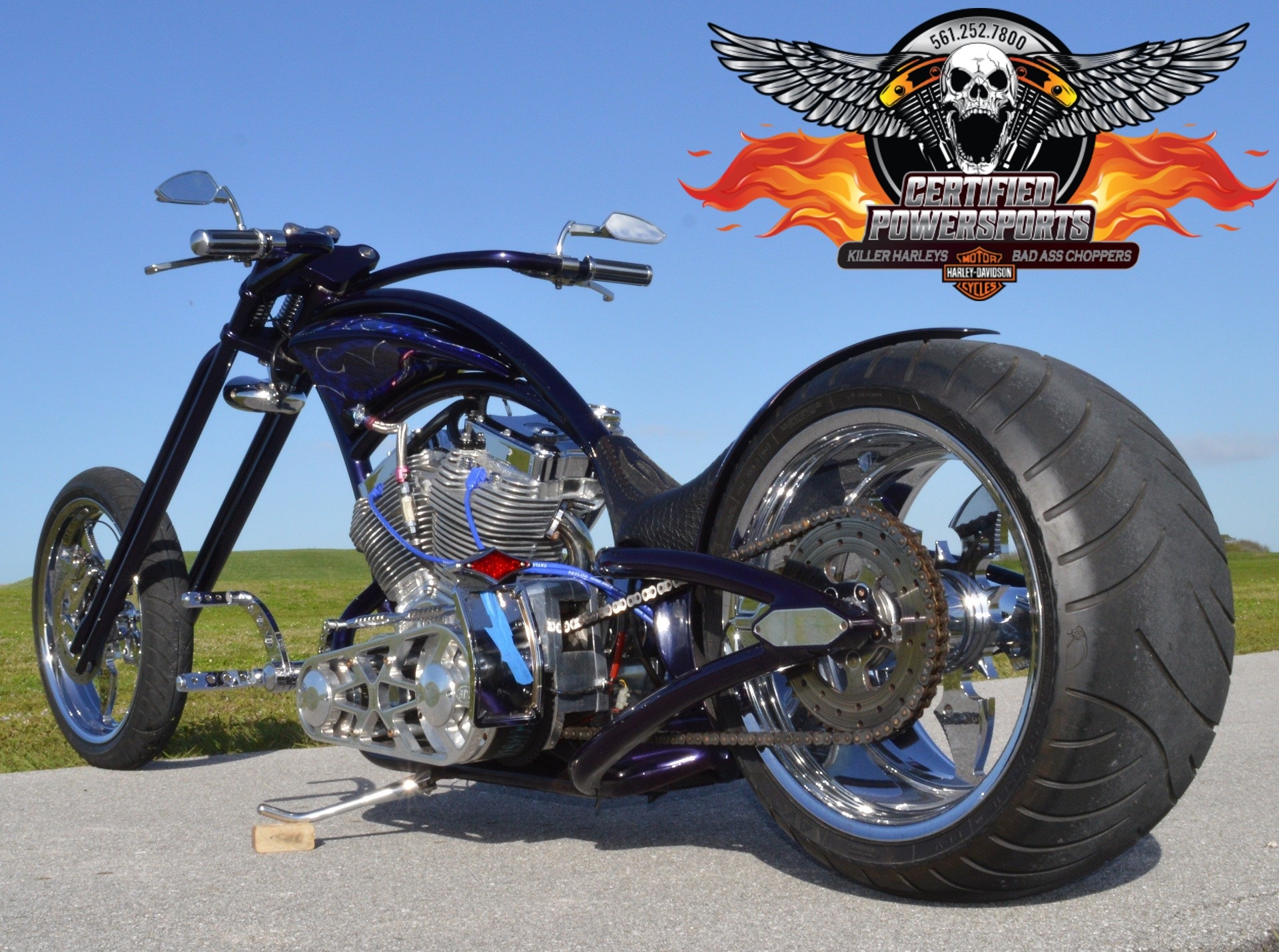 2005
REDNECK ENGINEERING - Excellent Near Mint Condition!
SPRINGER SD 300 CURVES PRO STREET CHOPPER
1,714 miles
SOLD
2005
BIG DOG RIDGEBACK CHOPPER
Patriotic American Flag and USMC Stage 5 Paint Job
Only 7,028 miles!
$11,995.00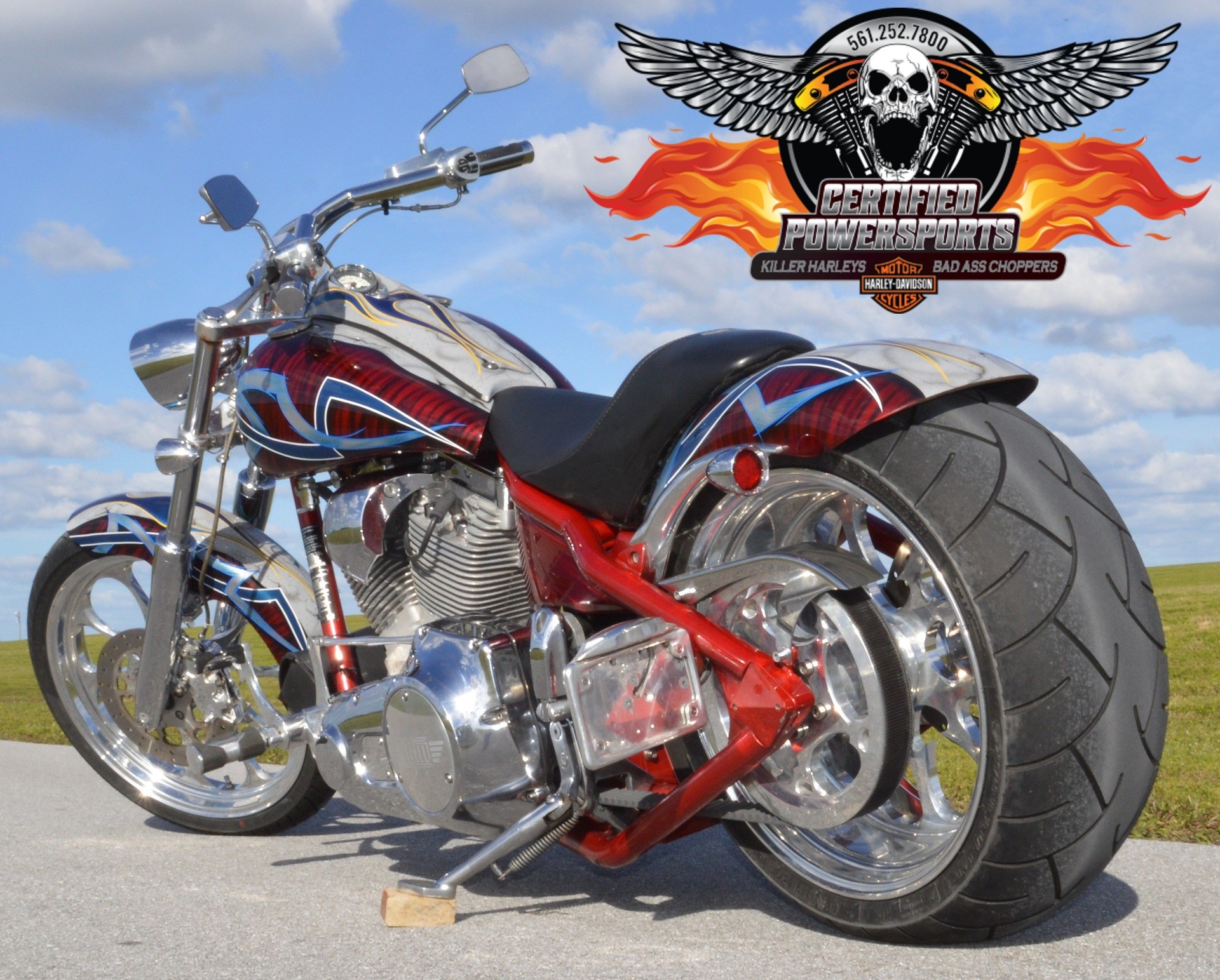 2004
BIG DOG Excellent Condition!
PITBULL CHOPPER, Optional Stage 5 Paint Job is Killer!
Only 13,147 miles!
DEAL PENDING
---