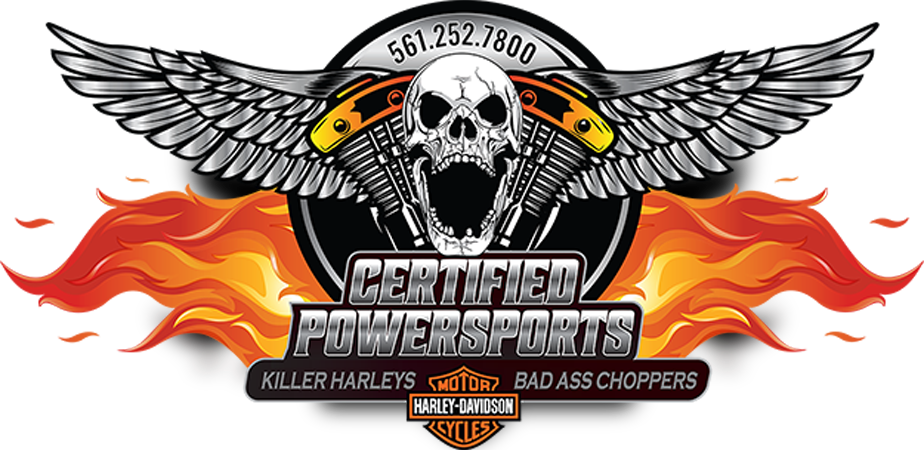 "We won't sell a motorcycle that we personally would not ride - period."

Looking to purchase a quality Motorcycle?
We sell the cleanest Harley Davidson Motorcycles and Choppers I can find check out our diverse Inventory For Sale.
I spend a great deal of time looking for these special Motorcycles, if you want a Great Deal on the Cleanest Motorcycle I can find by searching hundreds of units a week from the biggest auctions nationwide, dealer trades and outright purchases I make every week, call me. The Motorcycles I choose will be Cleaner and Nicer than any like it, Simply Put I won't sell a Motorcycle that I personally would not Ride.
---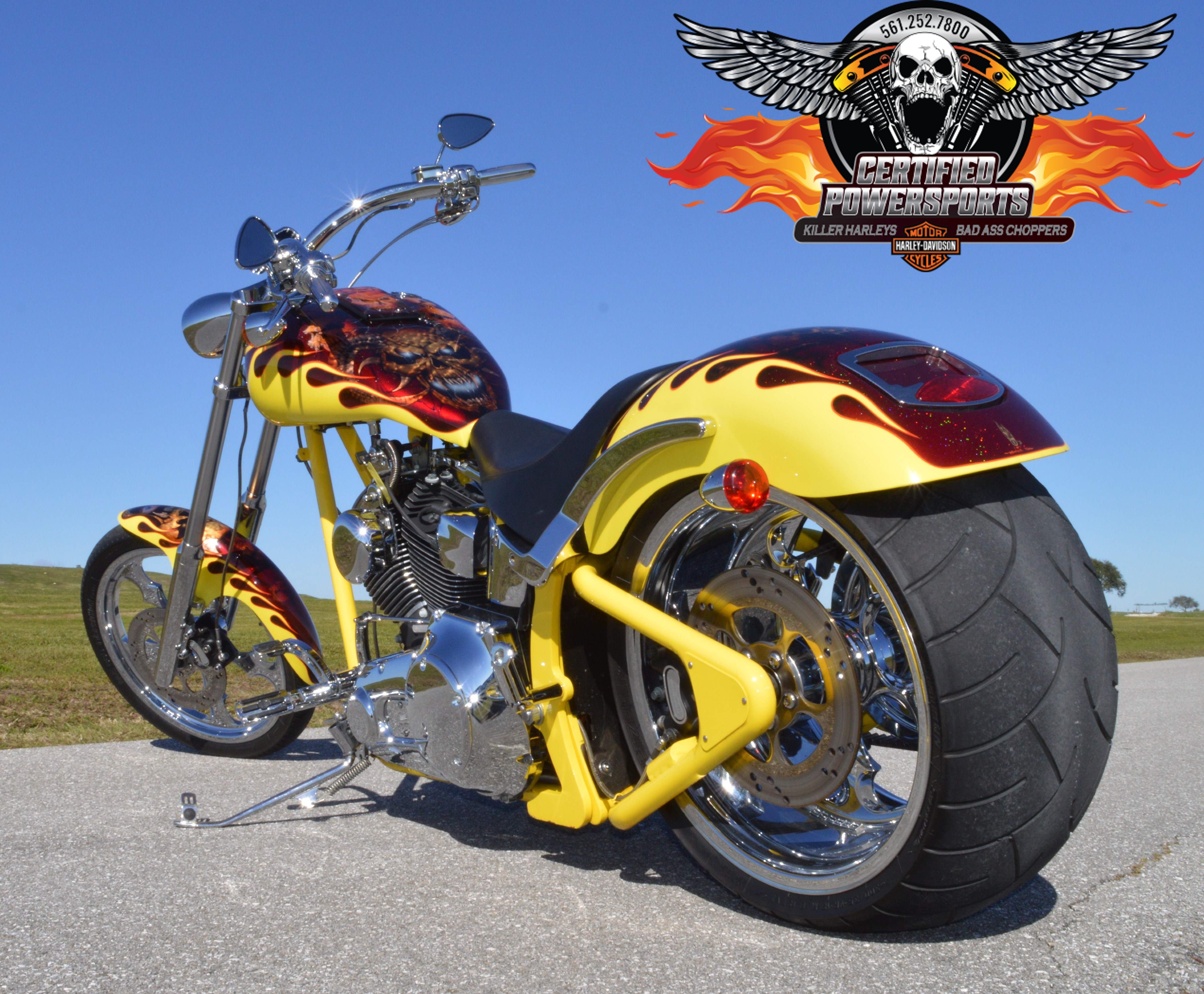 2007
THUNDER MOUNTAIN CUSTOM Excellent Mint Condition
KEYSTONE SOFTAIL CHOPPER SCREAMIN EAGLE 103ci HD MOTOR
Not a Mis-print Yes Only 346 miles
$19,995.00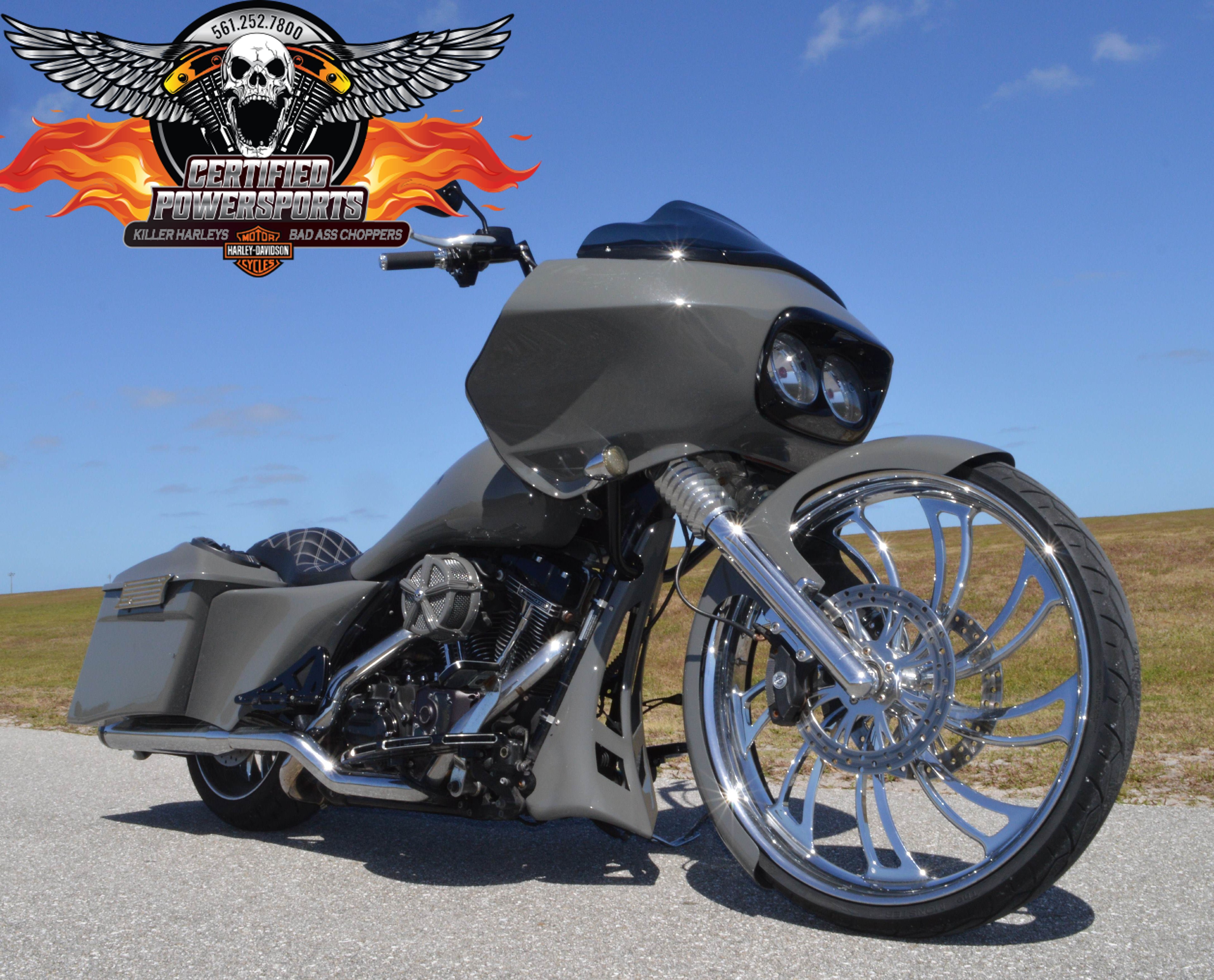 2009
HARLEY DAVIDSON
ROAD GLIDE SCREAMIN EAGLE 110ci CUSTOM BIG WHEEL BAGGER
Only 2,163 Miles
$24,995.00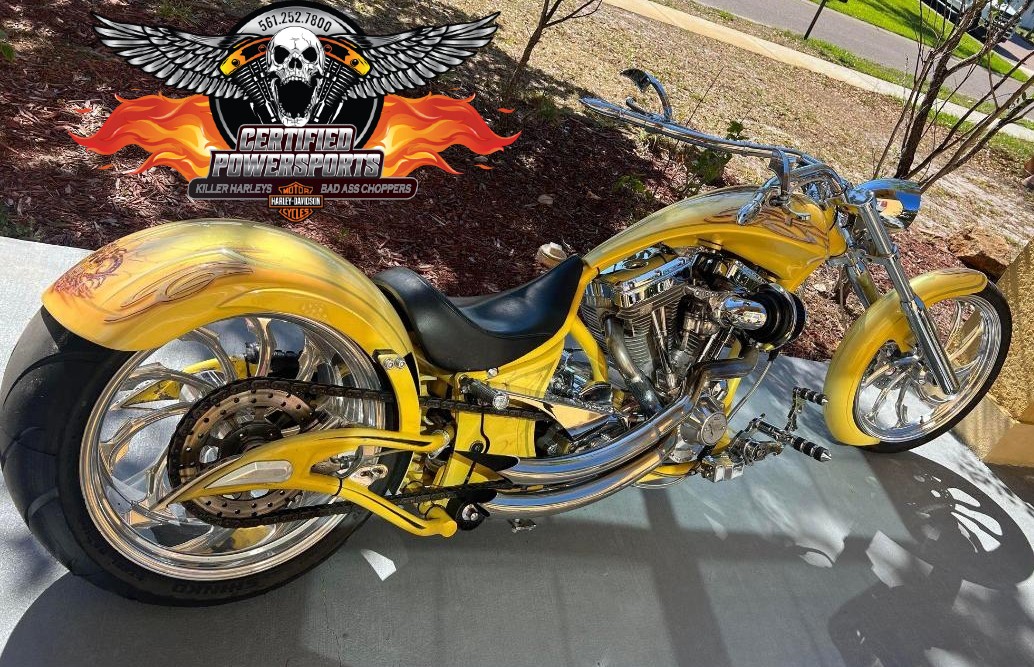 2006
BIG BEAR CHOPPERS
SLED PRO STREET SOFTAIL CHOPPER S&S 124ci
Very Low Miles
$19,995.00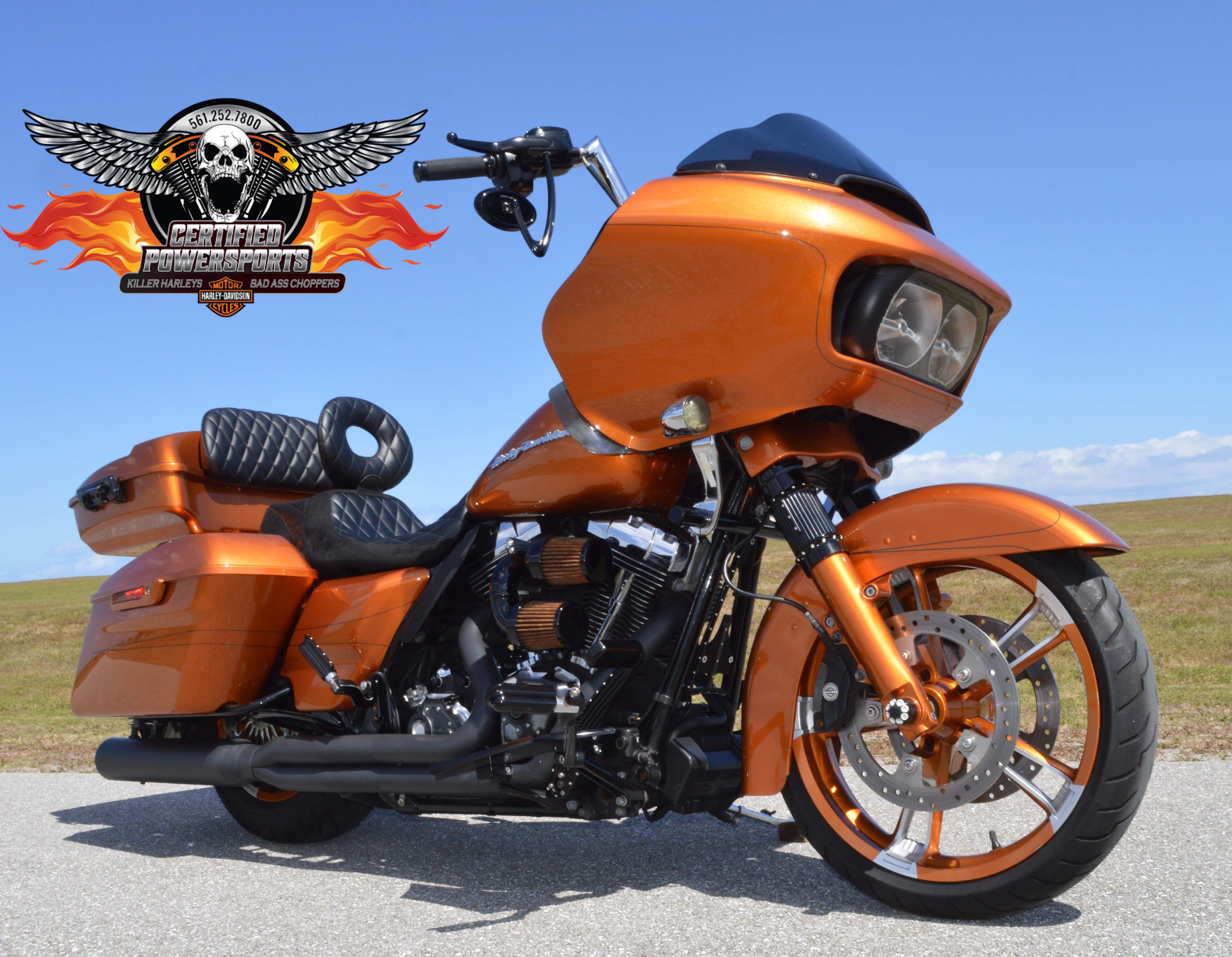 2015
HARLEY DAVIDSON
ROAD GLIDE VERY CUSTOM BAGGER FLTRXS, $54,000 Total Build Cost
Only 39,591 miles
$19,995.00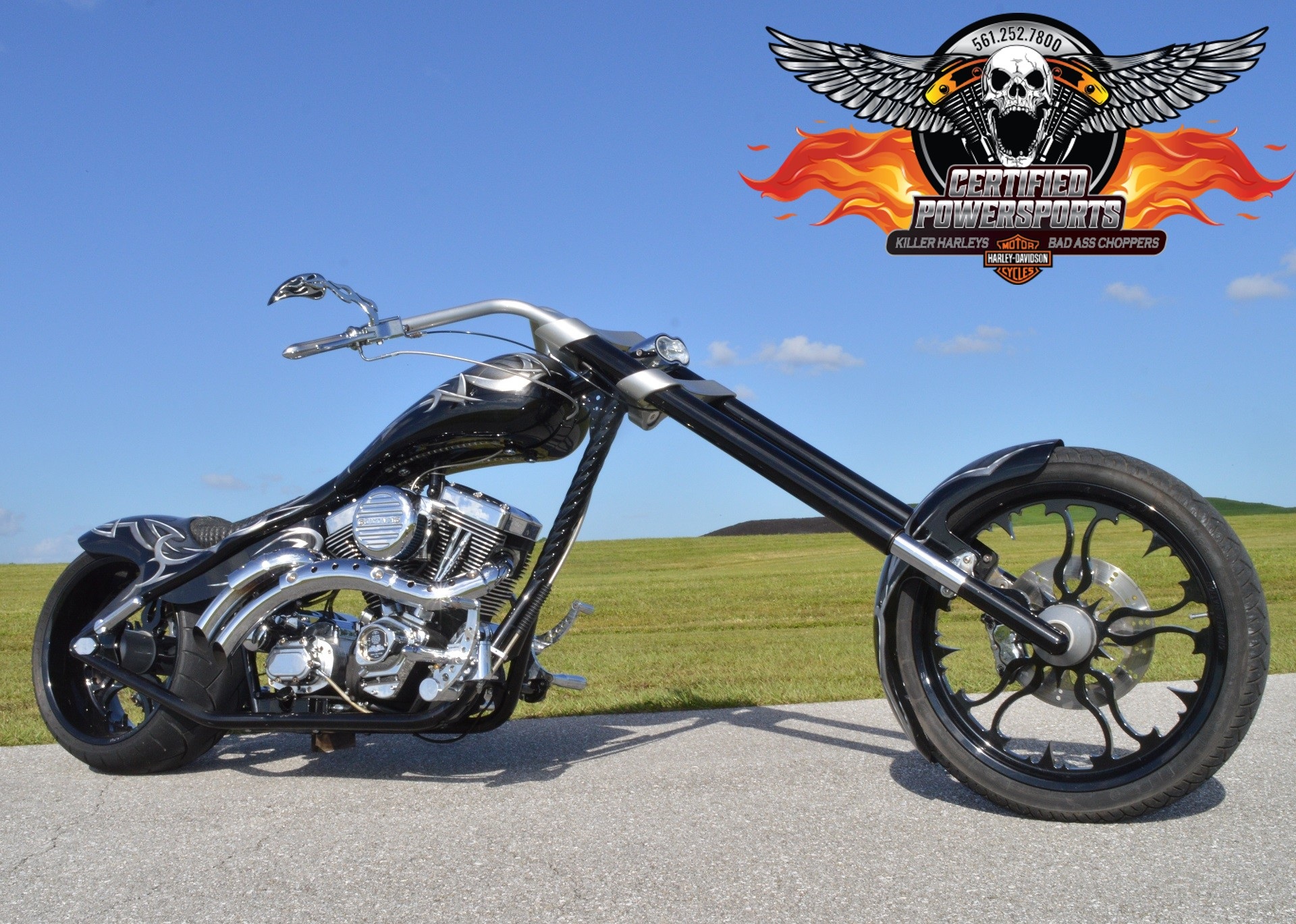 2007
CHOPPER NATION
TWISTER PRO STREET FAT REAR TIRE CHOPPER
Only 1,349 Miles
SOLD
2013
HARLEY DAVIDSON
VERY CUSTOM SOFTAIL DELUXE CHOLO FLSTN, $8,610 in Extras
Only 14,810 miles
$14,990.00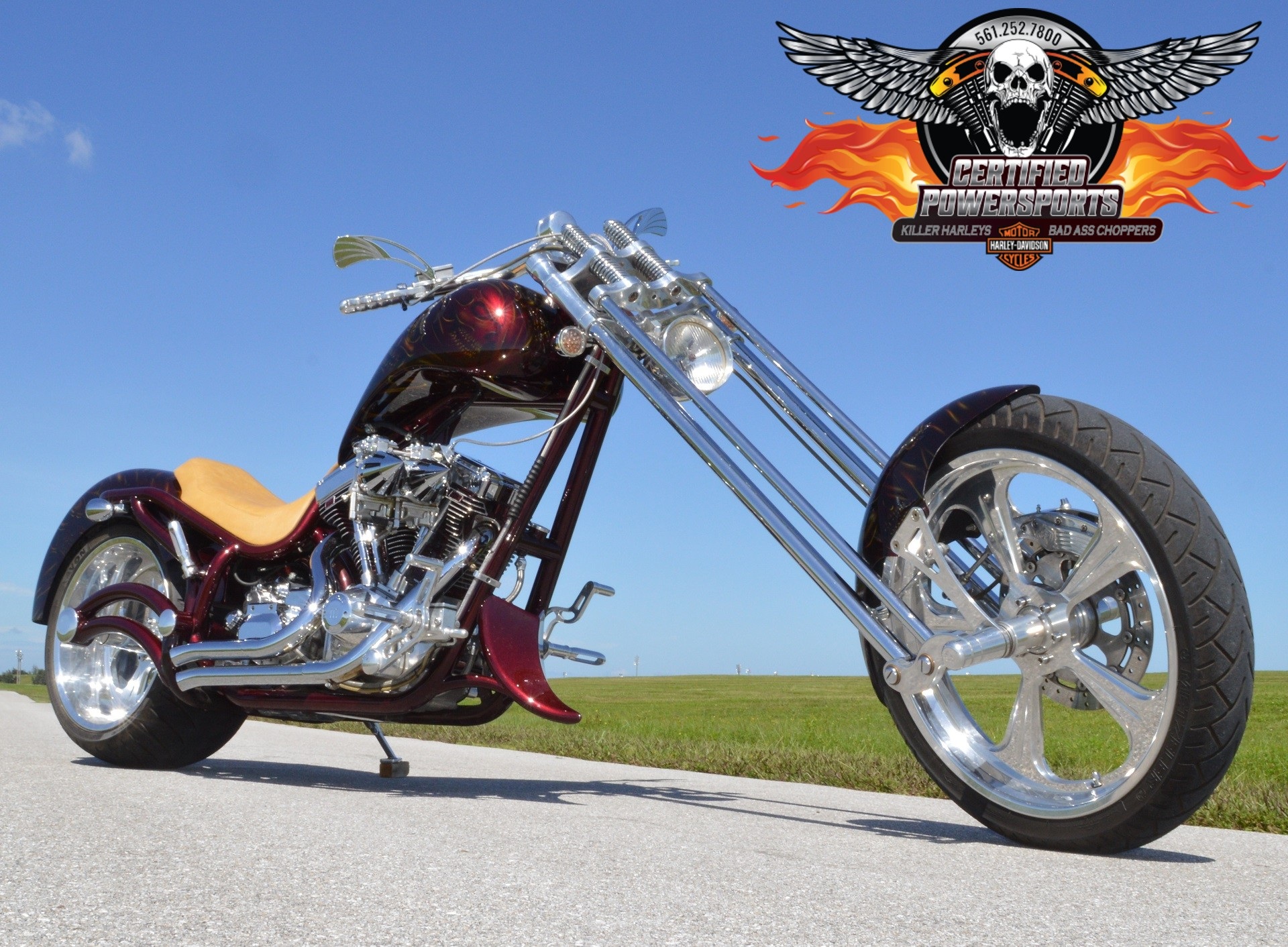 2004
BOURGET BIKE WORKS Excellent Condition
FAT DADDY SPRINGER PRO-STREET 300 SOFTAIL CHOPPER
Only 3,312 Miles
$19,995.00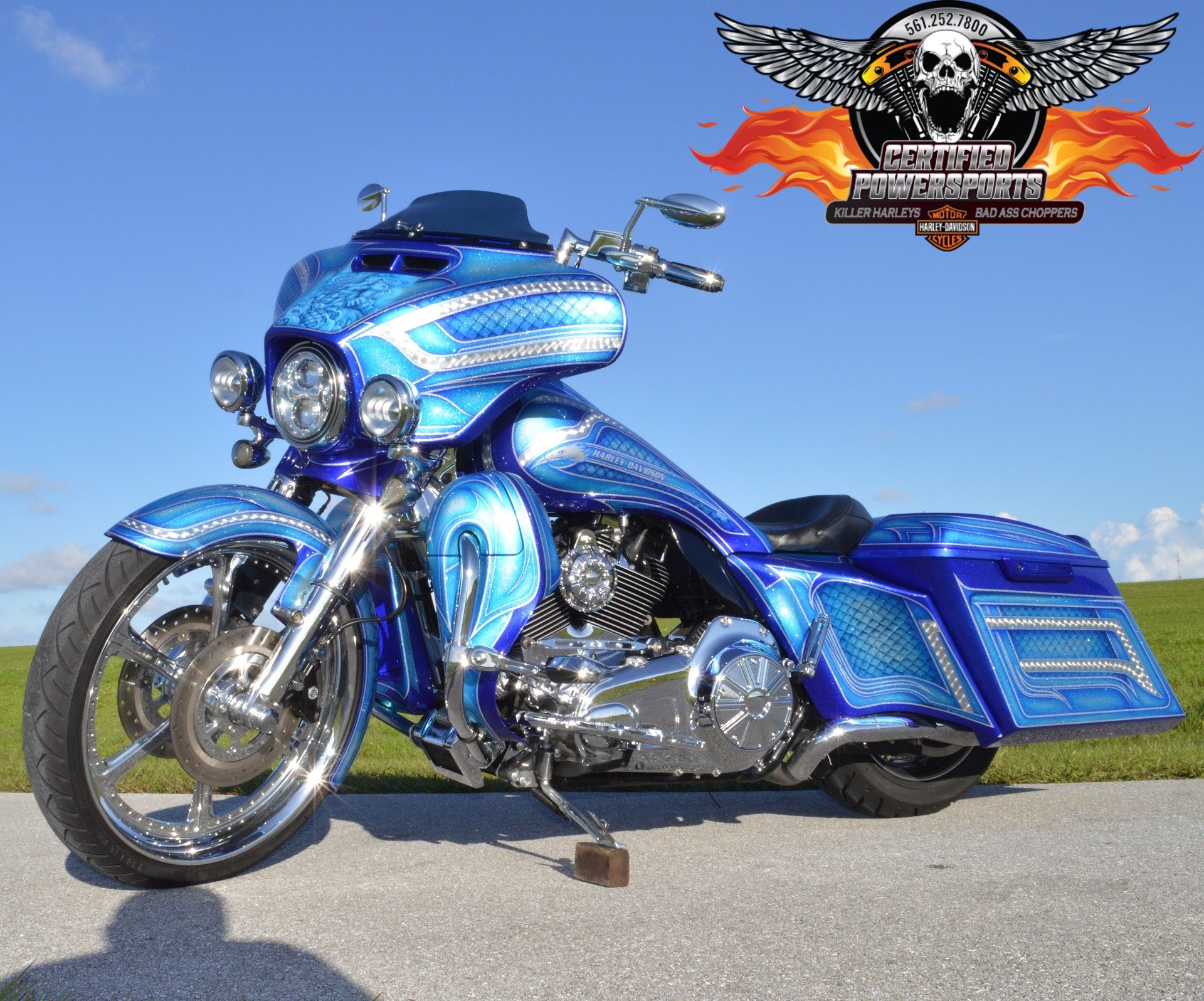 2015
HARLEY DAVIDSON STREET GLIDE SPECIAL FLHXS
$84,000.00 VERY CUSTOM BAGGER
ONLY 7,386 miles!
$44,990.00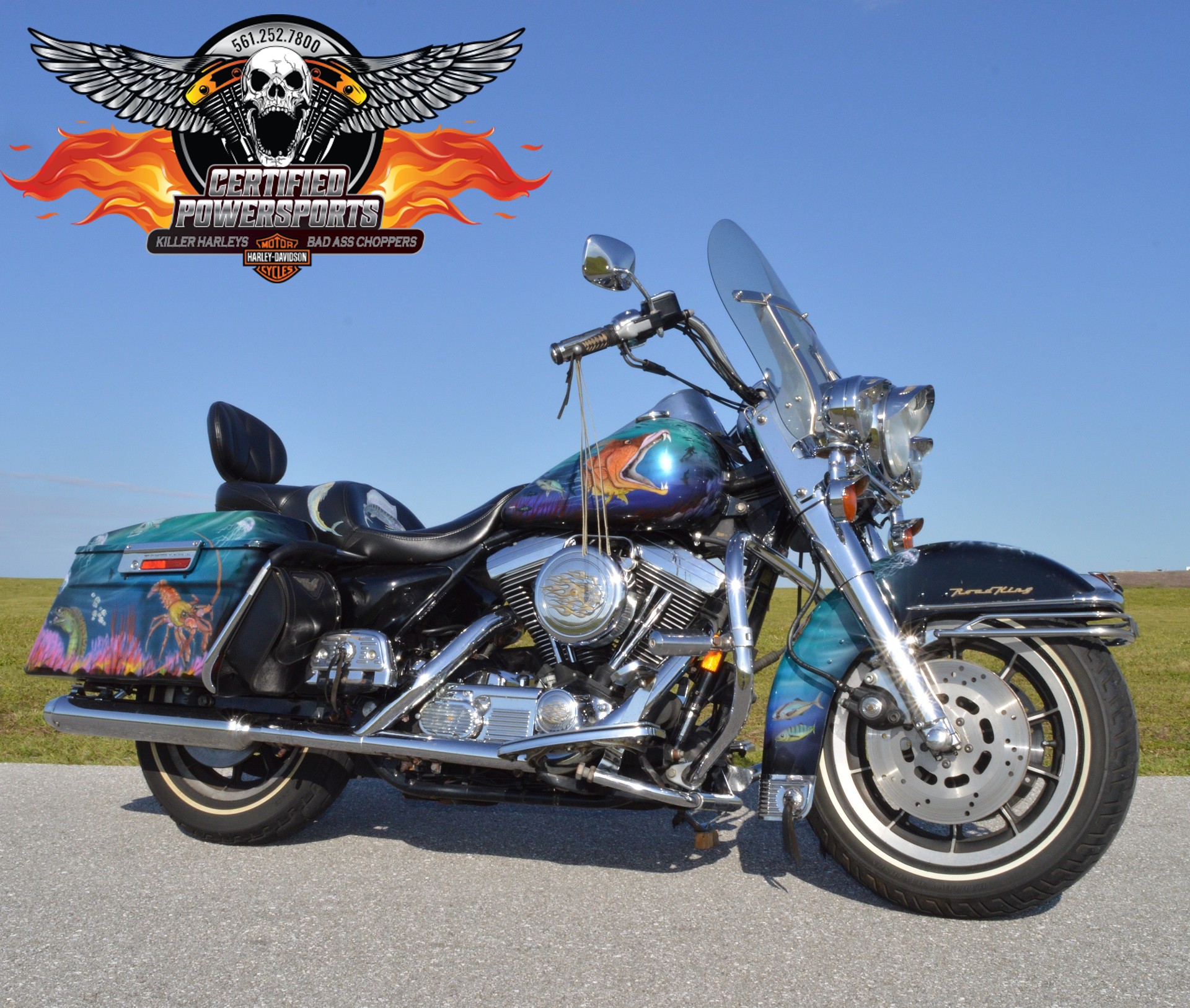 1997
HARLEY DAVIDSON $10,000 Extras!
VERY CUSTOM Ocean Graphics ROAD KING BAGGER FLHRI, One Owner Since New.
Only 26,620 Miles
$6,995.00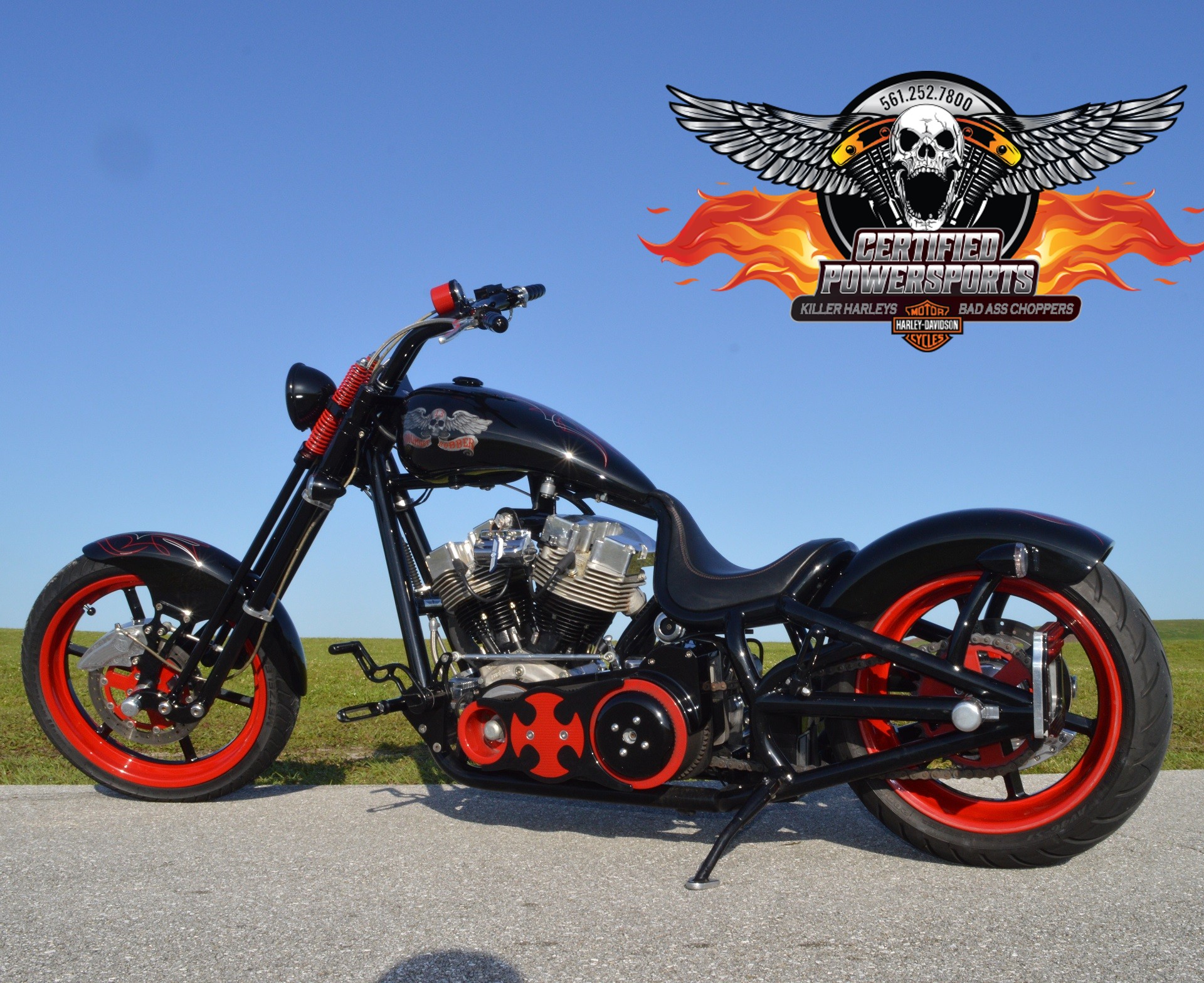 2005
BOURGET BIKE WORKS
PYTHON SPRINGER SHOVELHEAD MT BOBBER CHOPPER, Excellent Mint Condition.
Only 2,908 Miles!
$18,995.00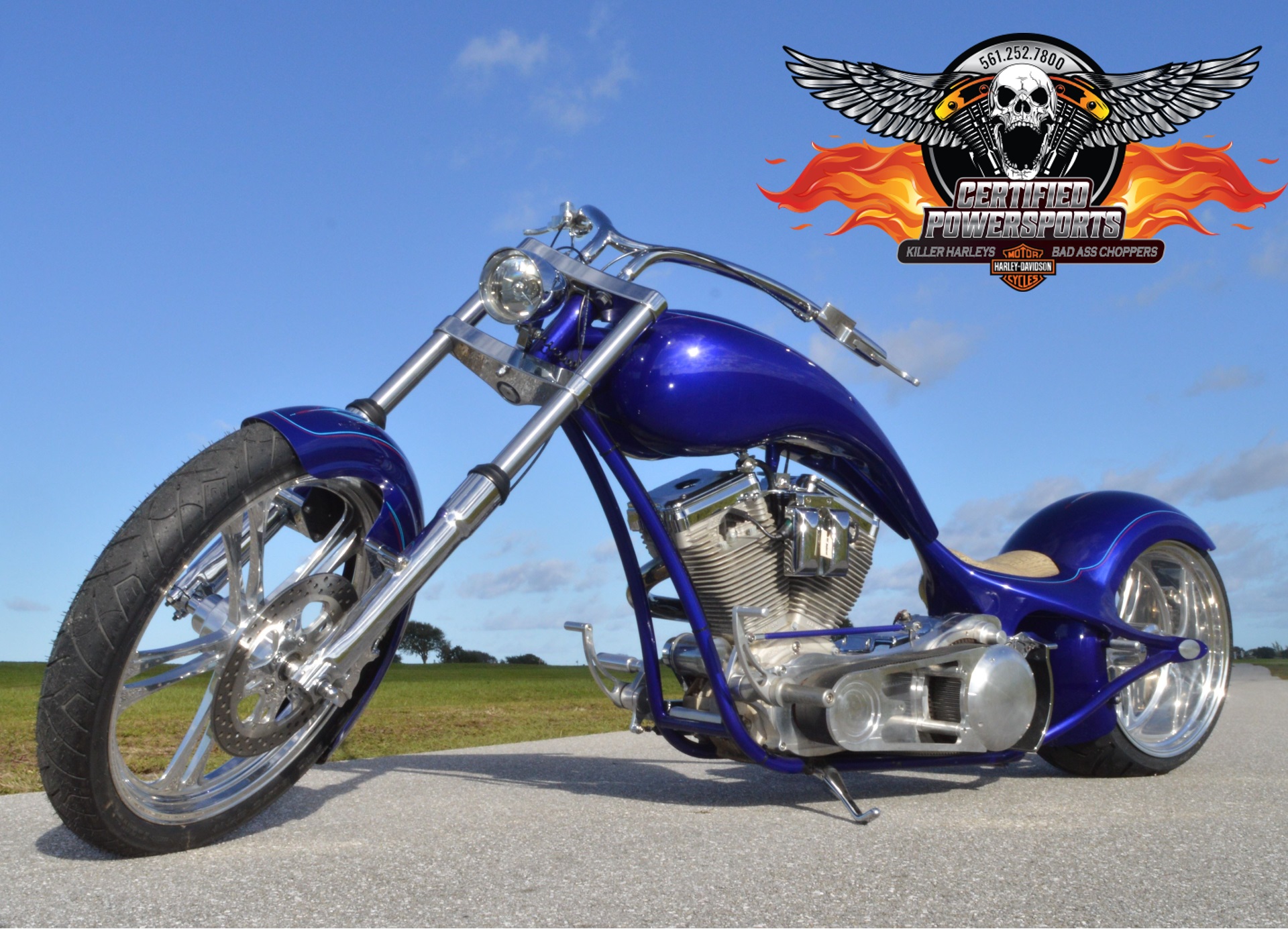 2006
SOUTH FLORIDA CHOPPERS
PRO STREET STEVEN TYLER CHOPPER
Approximately 300 miles
$19,995.00
2005
BOURGET BIKE WORKS
FAT DADDY 300 SOFTAIL CHOPPER Mint Condition!
Only 6,490 One Owner Miles
$22,995.00
---