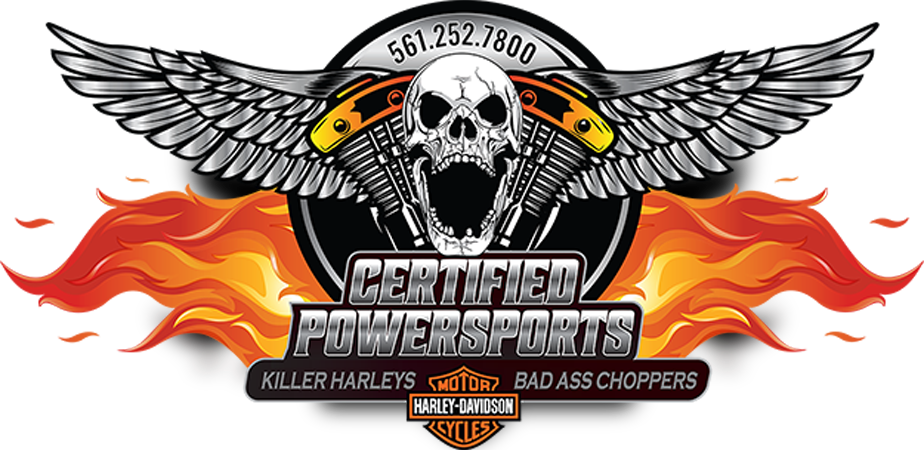 "We won't sell a motorcycle that we personally would not ride - period."

Looking to purchase a quality Motorcycle?
We sell the cleanest Harley Davidson Motorcycles and Choppers I can find check out our diverse Inventory For Sale.
I spend a great deal of time looking for these special Motorcycles, if you want a Great Deal on the Cleanest Motorcycle I can find by searching hundreds of units a week from the biggest auctions nationwide, dealer trades and outright purchases I make every week, call me. The Motorcycles I choose will be Cleaner and Nicer than any like it, Simply Put I won't sell a Motorcycle that I personally would not Ride.
---
2015
HARLEY DAVIDSON FLHXS $66,000.00 Bike, Customization, Motorwork
BAD-ASS VERY CUSTOM BAGGER STREET GLIDE S
Only 5,813 Miles
$35,000.00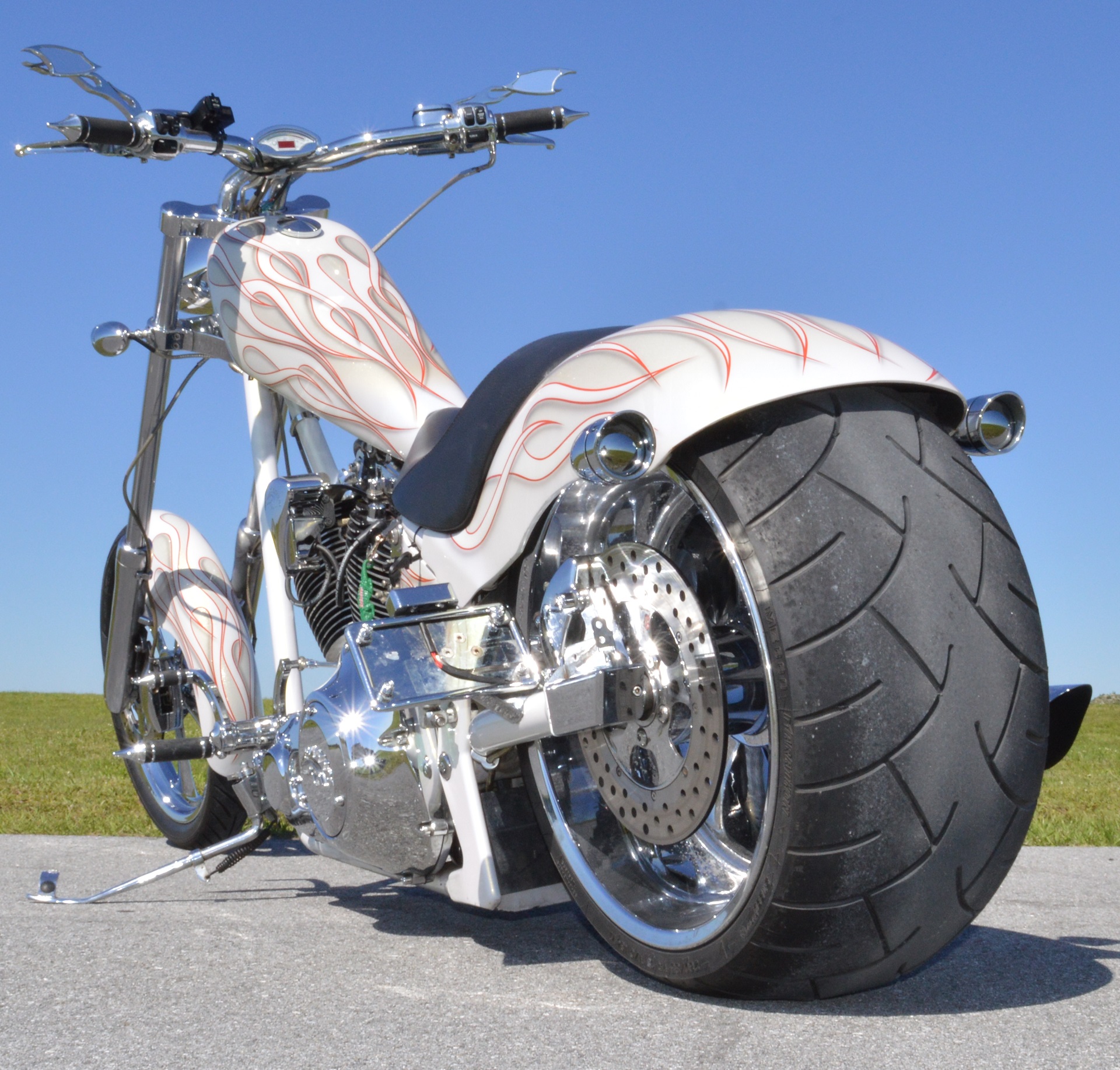 2007
AMERICAN IRONHORSE CHOPPER Ice White & Ice Charcoal Flames
TEXAS SOFTAIL CHOPPER 280 REAR
Only 7,322 miles!
$13,990.00
2007
THUNDER MOUNTAIN CUSTOM
KEYSTONE 103ci SCREAMIN EAGLE SOFTAIL CHOPPER
Only 6,361 miles
$14,900.00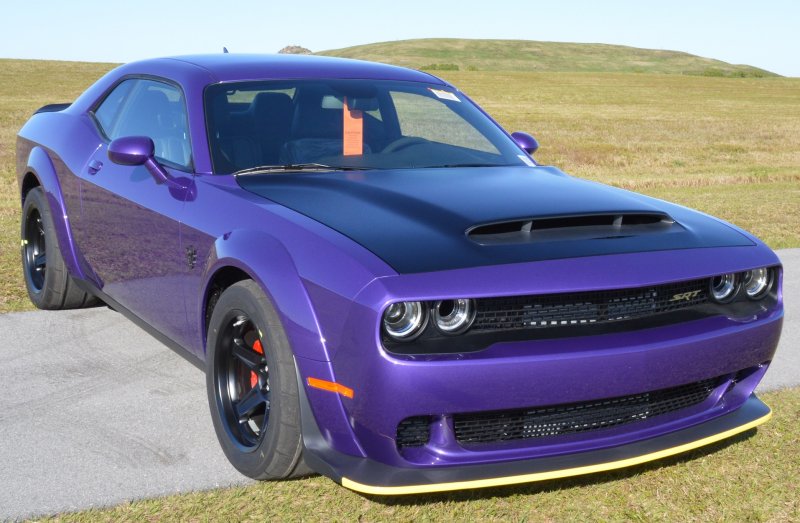 2018
DODGE Only 224 Made in Plum Crazy Pearl and only 11 made with the Black Satin Hood
CHALLENGER SRT DEMON in PLUM CRAZY PEARL
ONLY 12 MILES!!!!!!
$165,000.00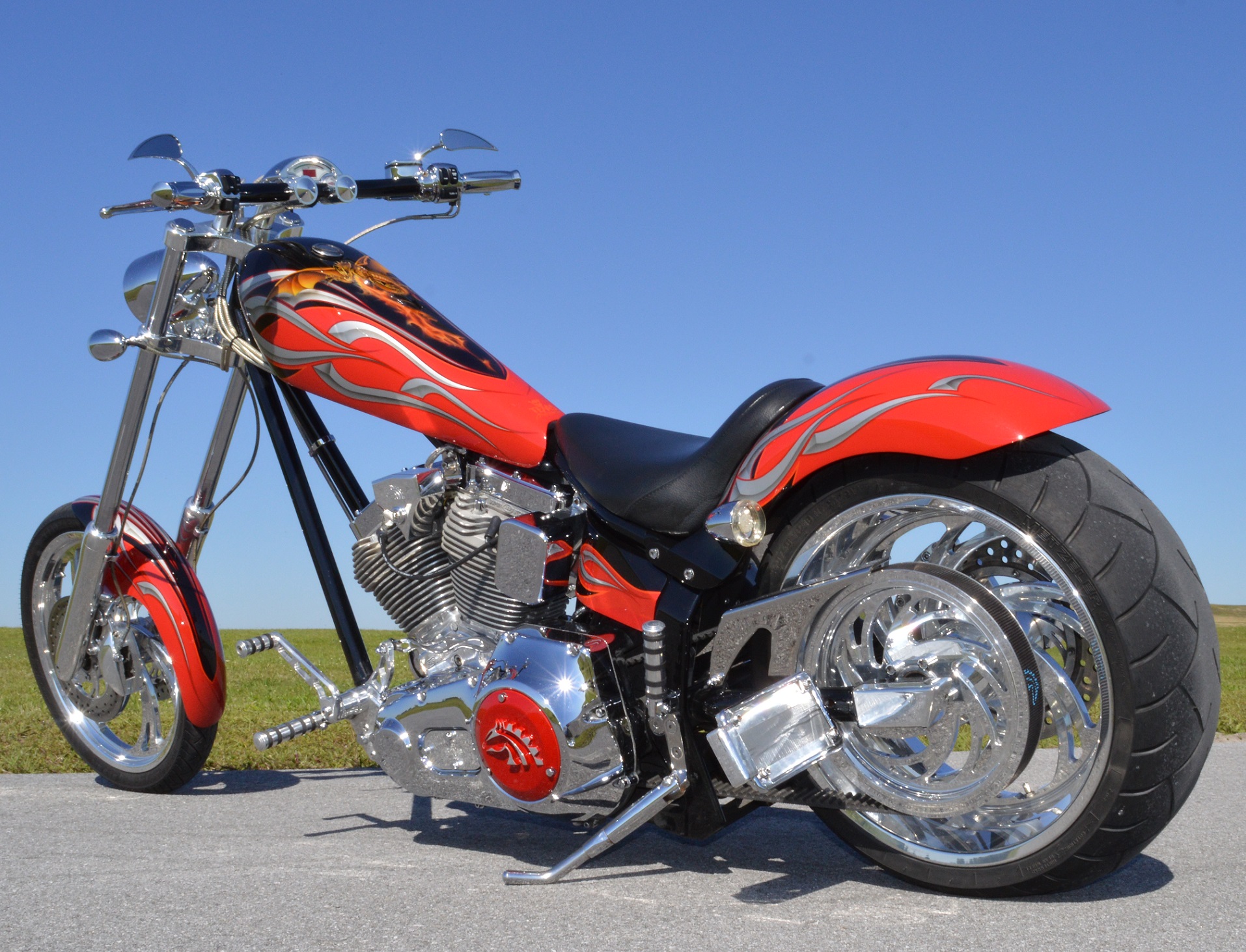 2004
AMERICAN IRONHORSE $5,000.00 In Upgrades
TEXAS SOFTAIL CHOPPER, Excellent Mint Condition,
Only 14,977 miles
SOLD
2004
BIG DOG
SOFTAIL CHOPPER,1 Owner Mint Condition
Only 3,401 miles!
9,995.00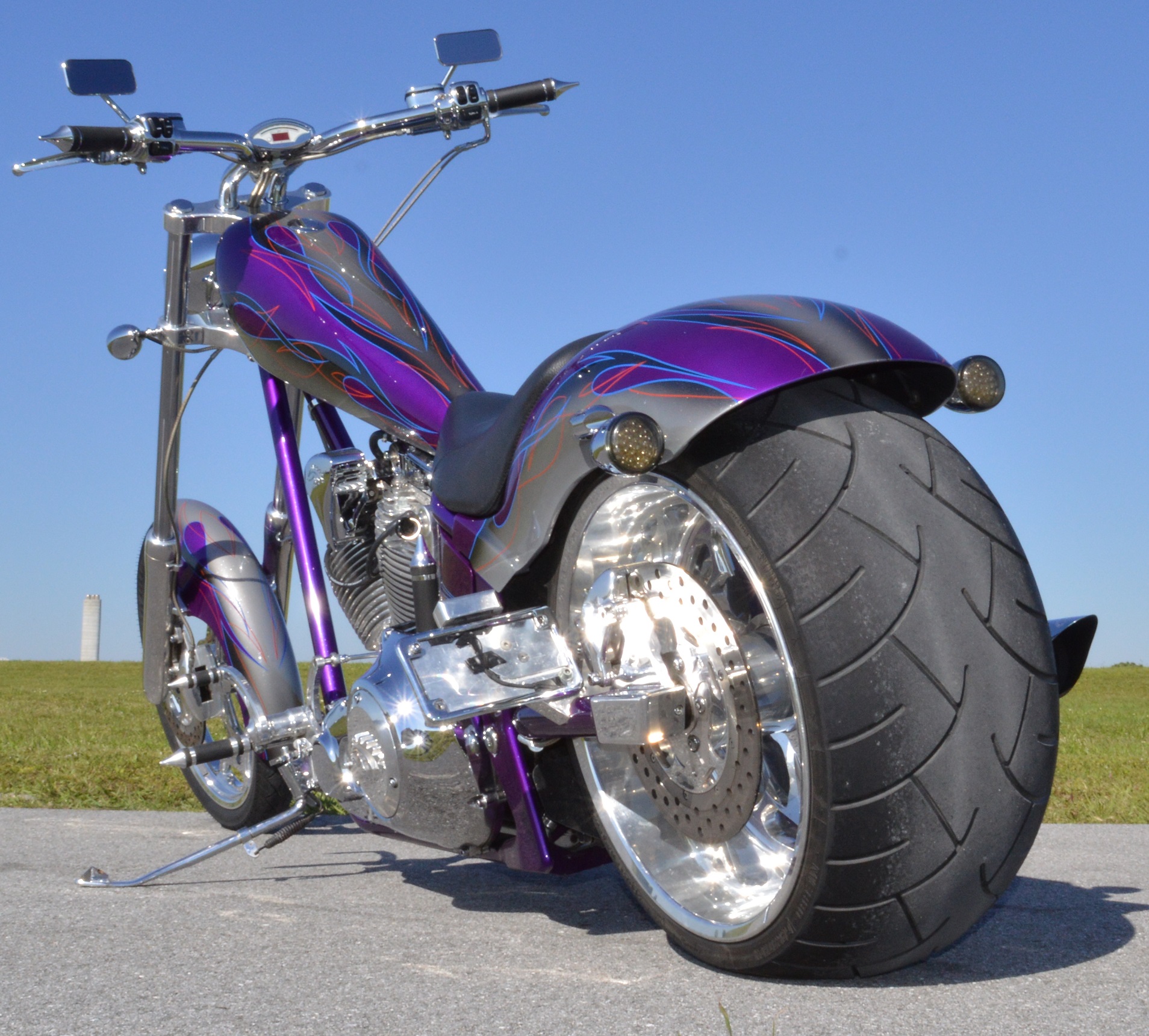 2006
AMERICAN IRONHORSE CHOPPER
TEXAS SOFTAIL CHOPPER, Mint Condition!
Only 7,317 Miles!
SOLD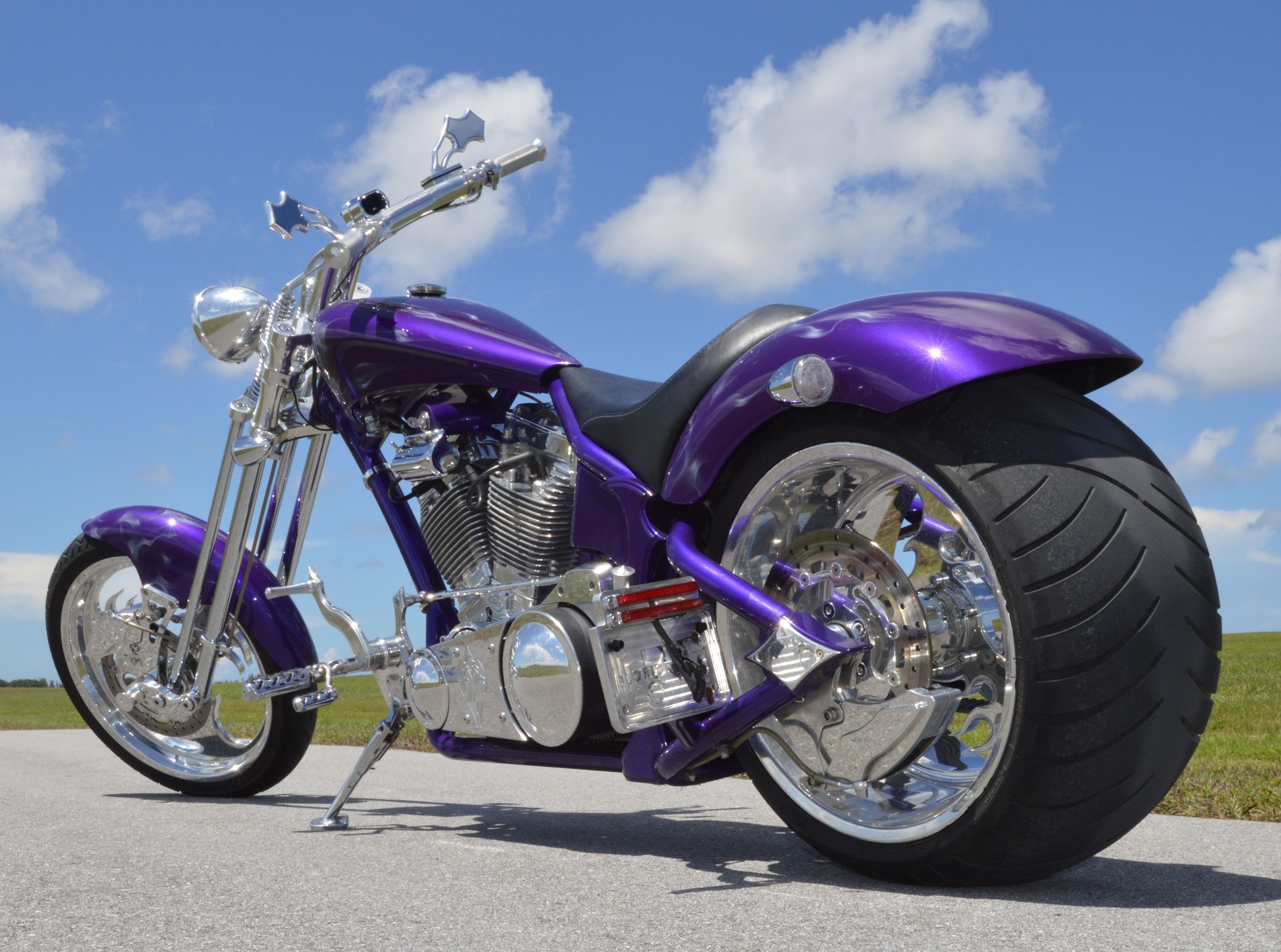 2007
BOURGET BIKE WORKS
DRAGON 330 SPRINGER SOFTAIL CHOPPER 1 Owner. Excellent Condition.
Only 4,553 Miles!
$19,990.00
2006
HARLEY DAVIDSON Stunning Bike!
SCREAMIN EAGLE CVO FATBOY FLSTFSE
ONLY 2,713 Miles!
SOLD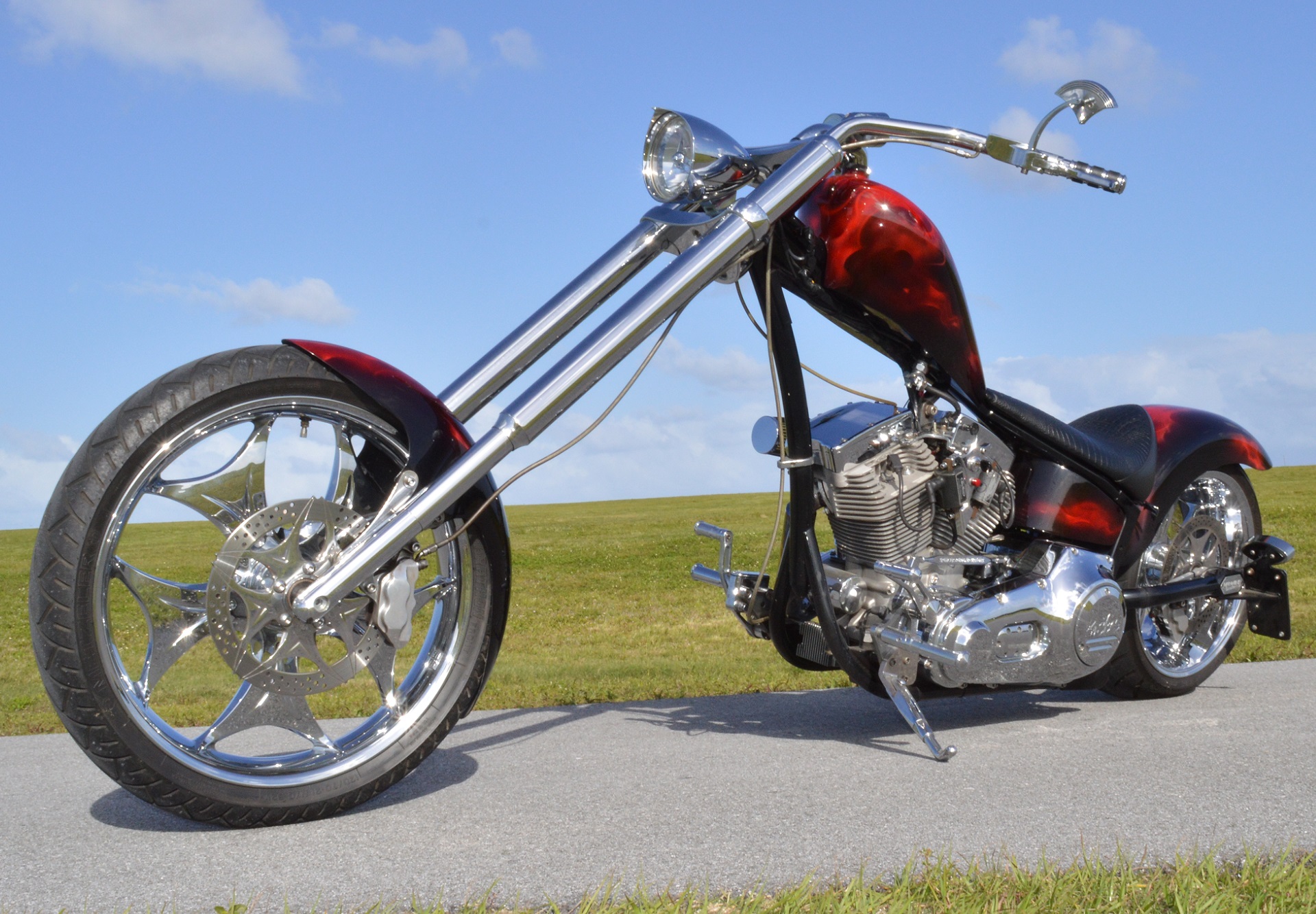 2007
SPENCER BOWMAN CUSTOM
HIGH ROLLER CUSTOM SOFTAIL CHOPPER
Only 1,810 miles!
SOLD
2007
THUNDER MOUNTAIN CUSTOM MINT! MINT!
FIRESTONE PRO STREET SOFTAIL CHOPPER HARLEY 103ci SCREAMIN EAGLE
Only 5,504 Miles!
$14,995.00
2004
SWIFT
PUNISHER PRO-STREET SOFTAIL CHOPPER, Excellent Mint Condition, 1 Owner
Only 5,543 miles!
$9.999.00
---