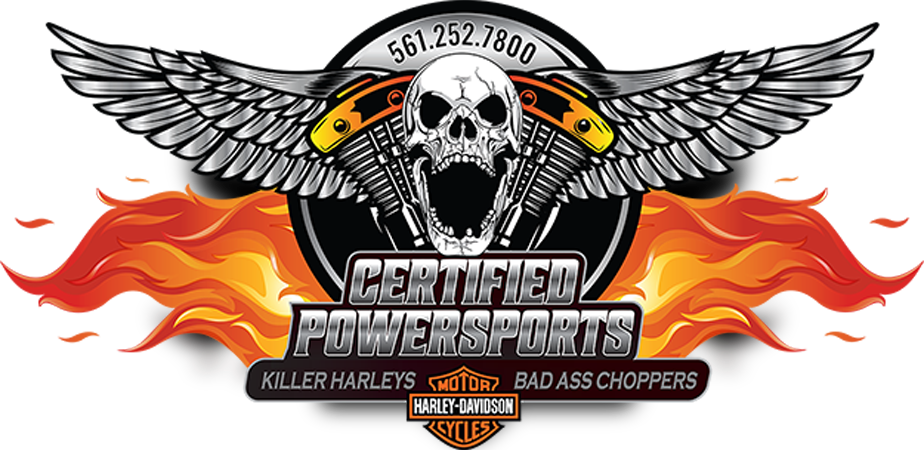 "We won't sell a motorcycle that we personally would not ride - period."

Looking to purchase a quality Motorcycle?
We sell the cleanest Harley Davidson Motorcycles and Choppers I can find check out our diverse Inventory For Sale.
I spend a great deal of time looking for these special Motorcycles, if you want a Great Deal on the Cleanest Motorcycle I can find by searching hundreds of units a week from the biggest auctions nationwide, dealer trades and outright purchases I make every week, call me. The Motorcycles I choose will be Cleaner and Nicer than any like it, Simply Put I won't sell a Motorcycle that I personally would not Ride.
---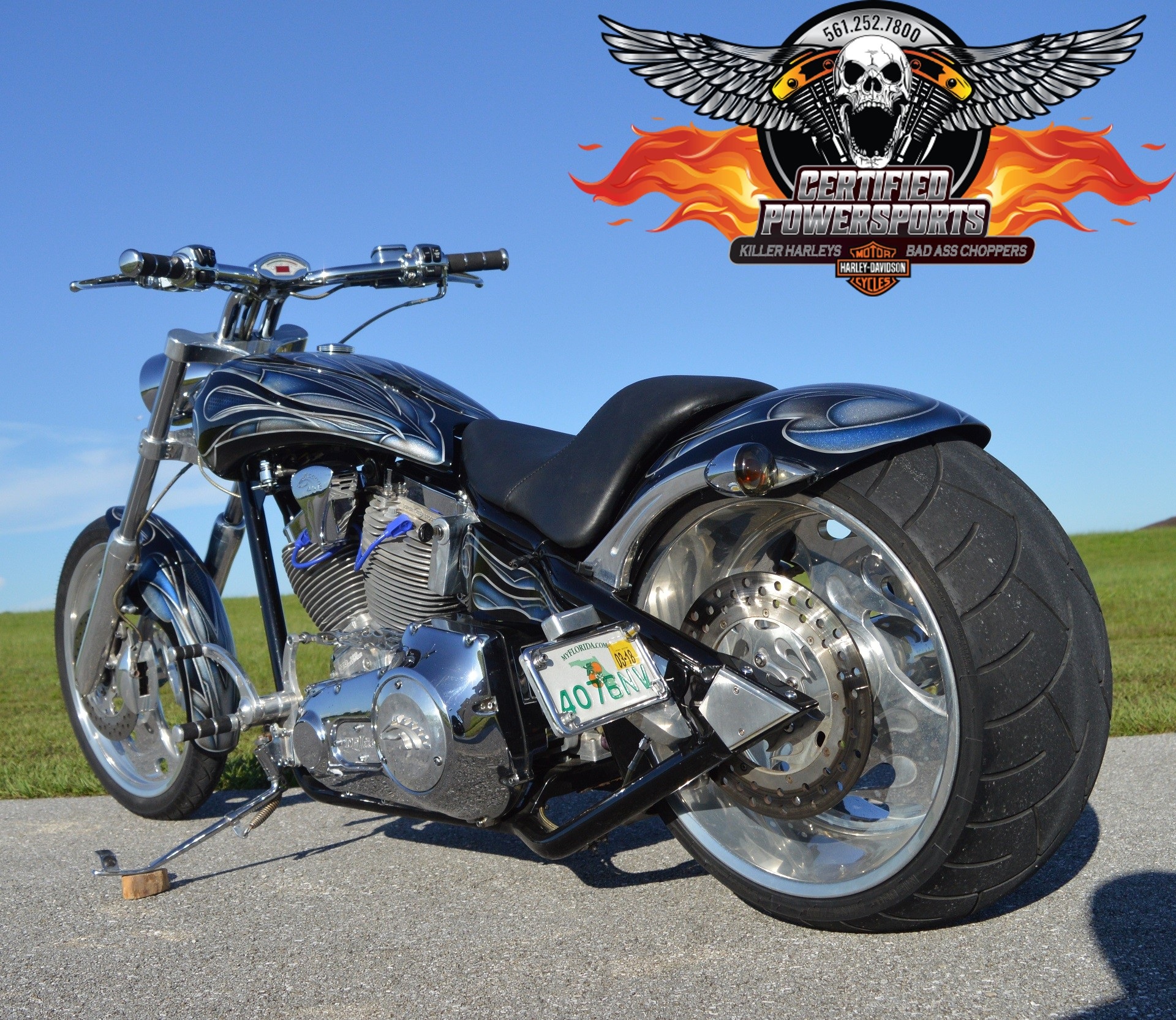 2007
AMERICAN IRONHORSE Custom Paint By Chris "Bones" Tolson
TEJAS SJ PRO STREET CHOPPER, Mint Condition!
Only 2,851 miles!!
$12,995.00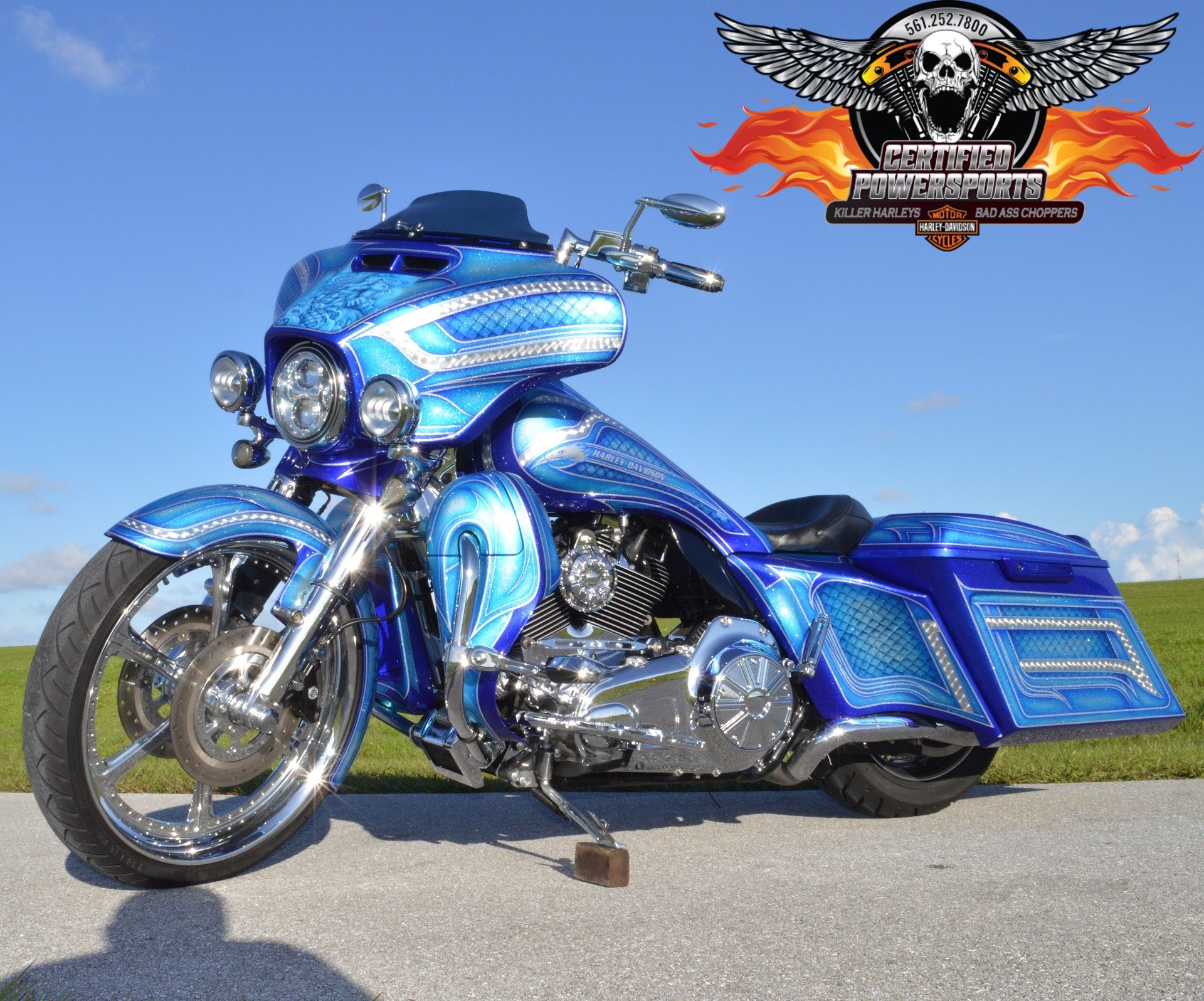 2015
HARLEY DAVIDSON STREET GLIDE SPECIAL FLHXS
$84,000.00 VERY CUSTOM BAGGER
ONLY 7,386 miles!
$39,990.00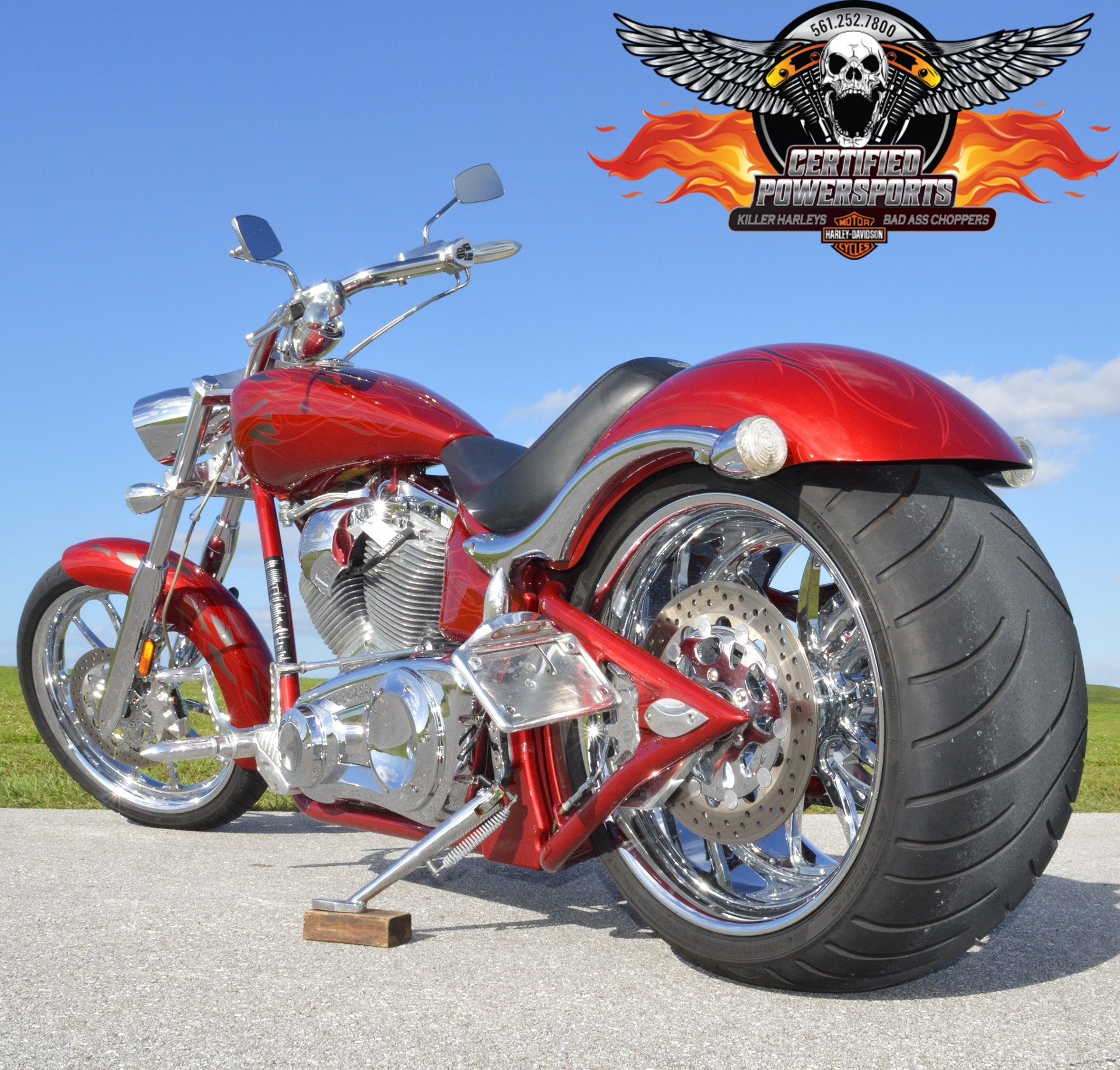 2009
BIG DOG MOTORCYCLE Excellent Condition!
MASTIFF 300 PRO STREET SOFTAIL CHOPPER, Stage 4 Paint
Only 5,932 miles
$13,995.00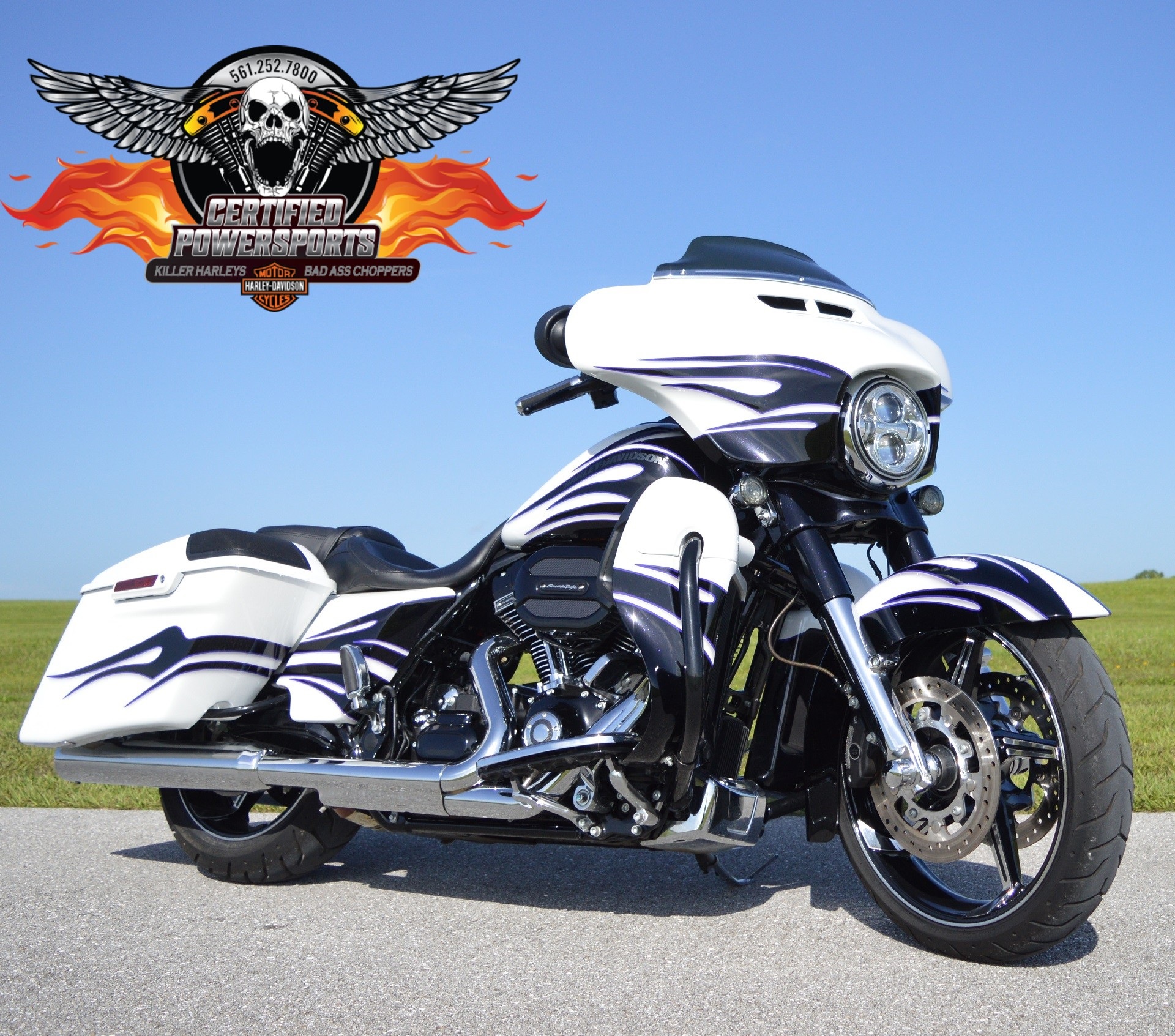 2016
HARLEY DAVIDSON MINT CONDITION!
CVO FLHXSE STREET GLIDE SPECIAL BAGGER
Only 1,813 One Owner Miles
SOLD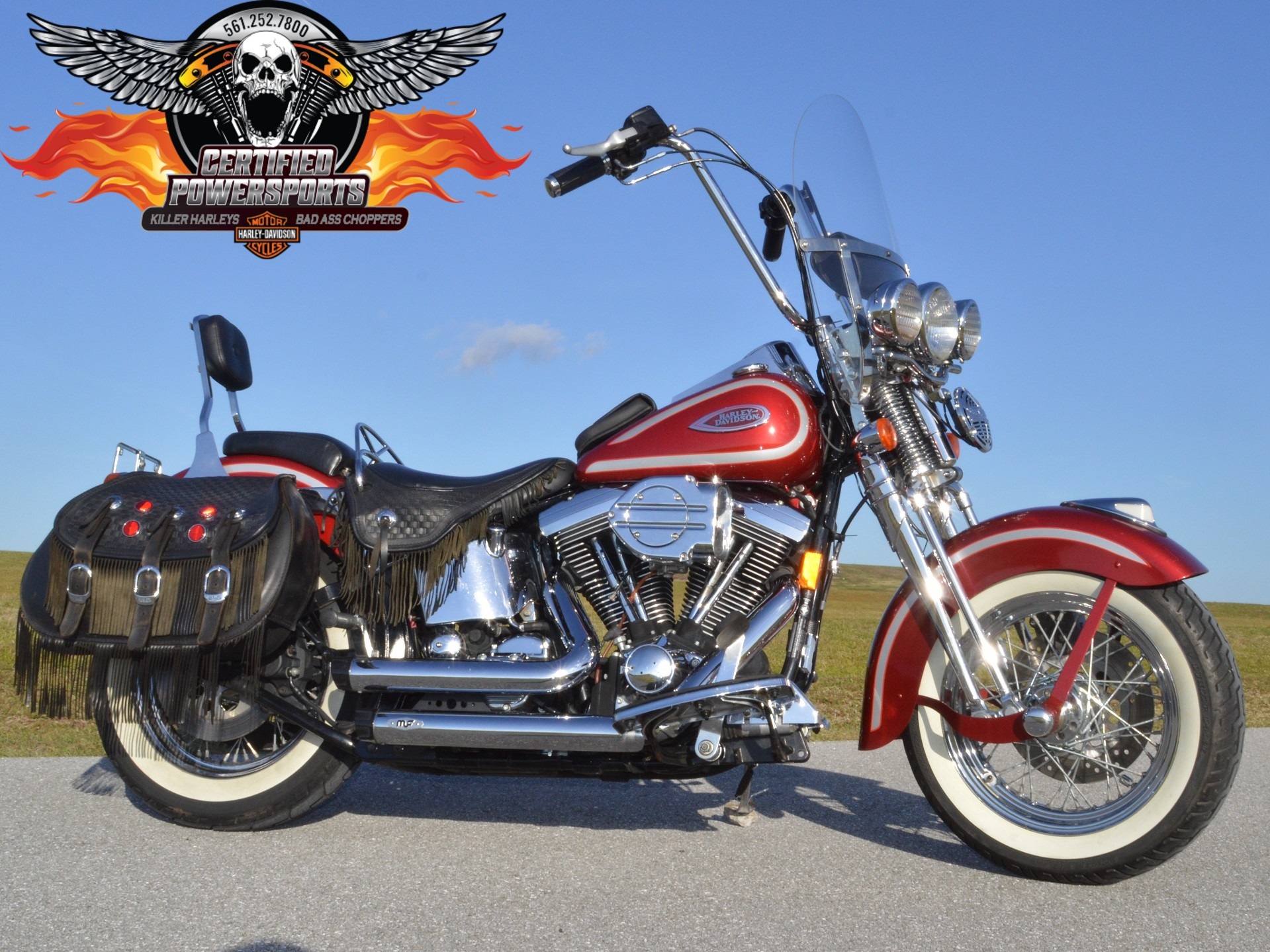 1999
HARLEY DAVIDSON
HERITAGE SPRINGER SOFTAIL FLSTS, Excellent Condition
Only 23,388 Miles
$9,995.00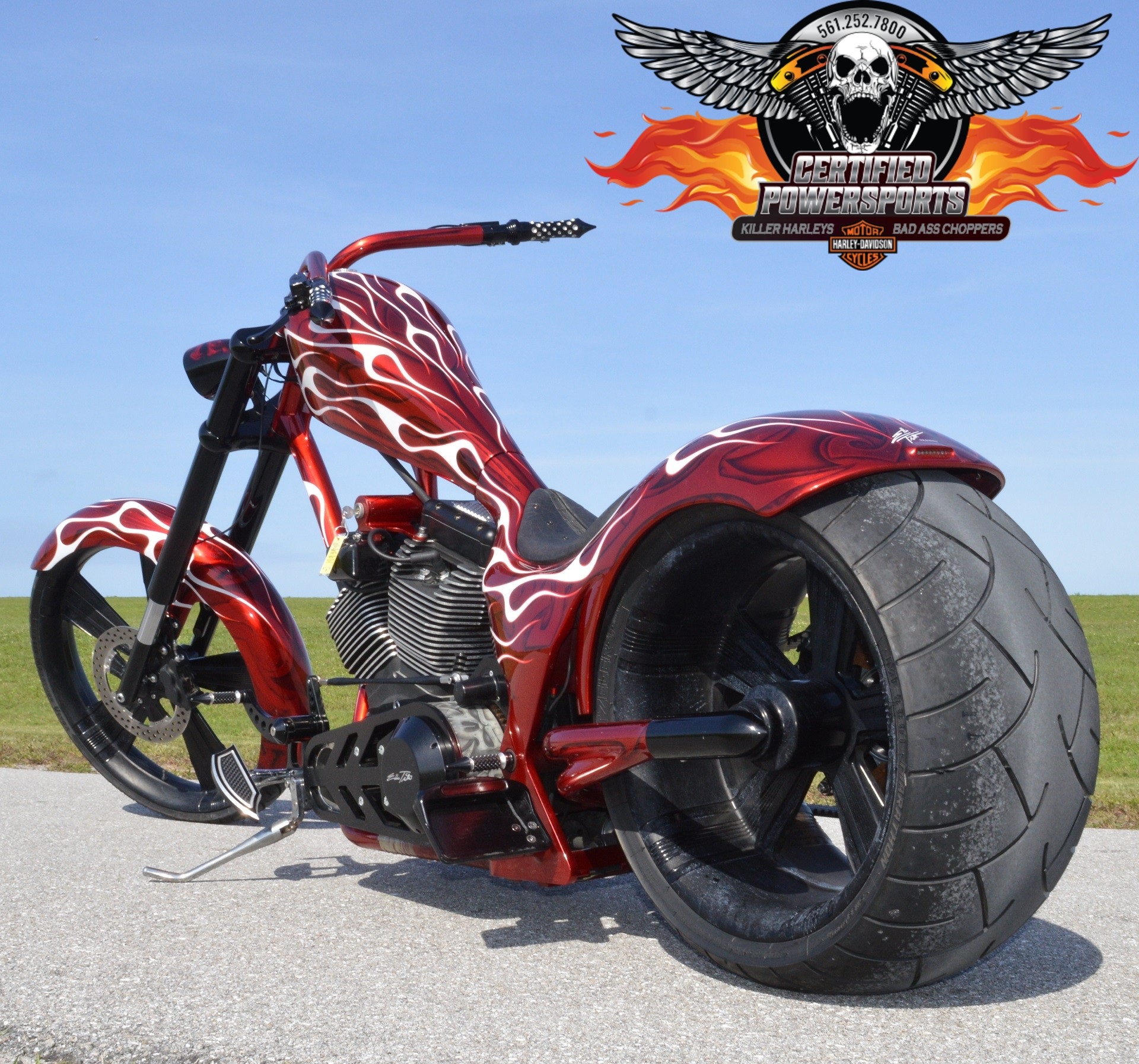 2016
EDDIE TROTTA THUNDER CYCLE DESIGNS
SOFTAIL CHOPPER Super Clean Excellent Condition
Only 1,351 Miles!
SOLD
1997
HARLEY DAVIDSON $7,500 in Nice Extras!
VERY CUSTOM ROAD KING BAGGER FLHRI, One Owner Since New.
Only 26,620 Miles
$7,995.00
2007
HARLEY DAVIDSON Many EXTRAS!
STREET GLIDE CUSTOM BIG WHEEL BAGGER
Well Maintained 31,993 Miles
$19,990.00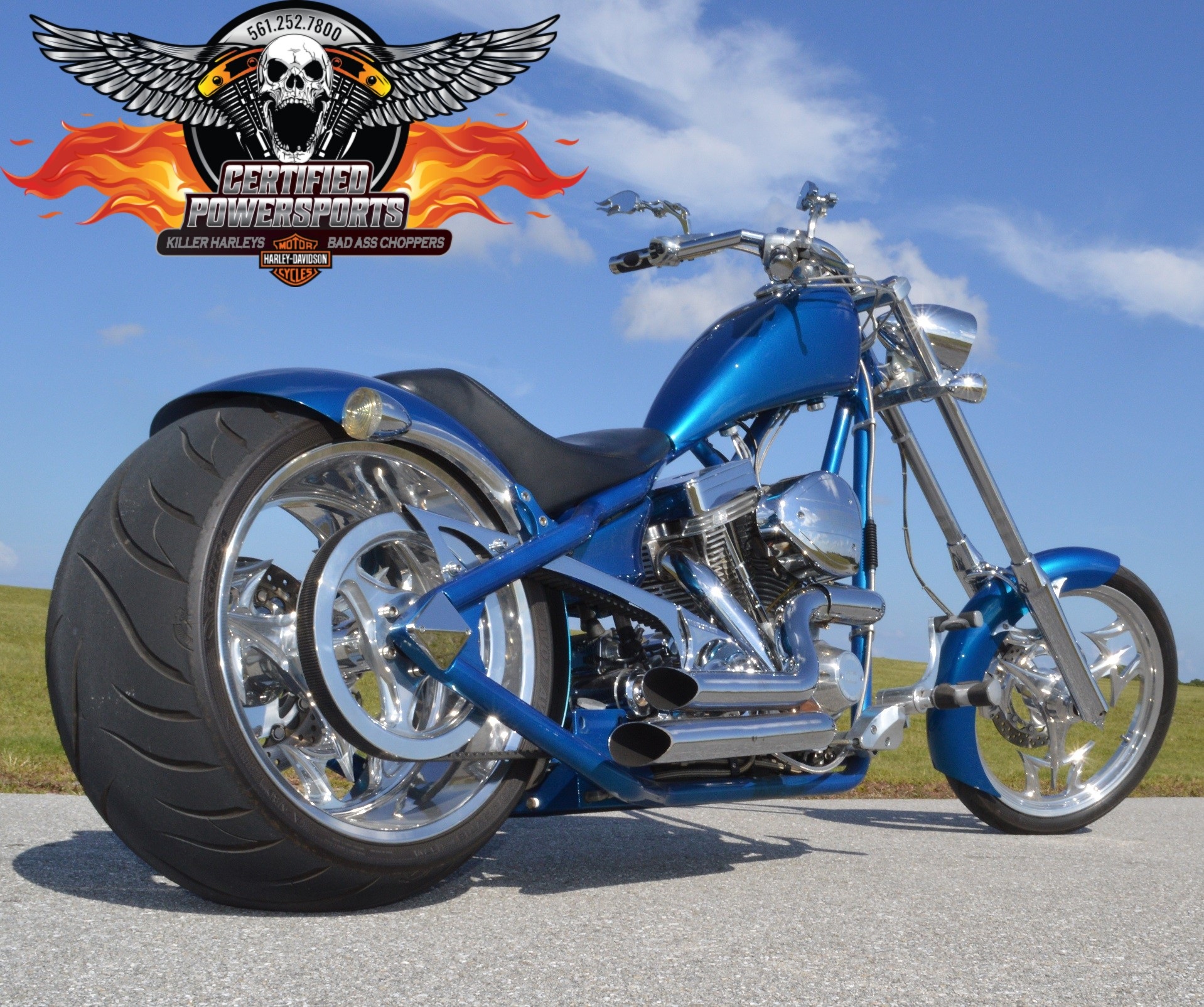 2005
BIG DOG MOTORCYCLES
RIDGEBACK 300 REAR TIRE CHOPPER, Excellent Condition, Stunning Paint!
Only 11,922 miles
SOLD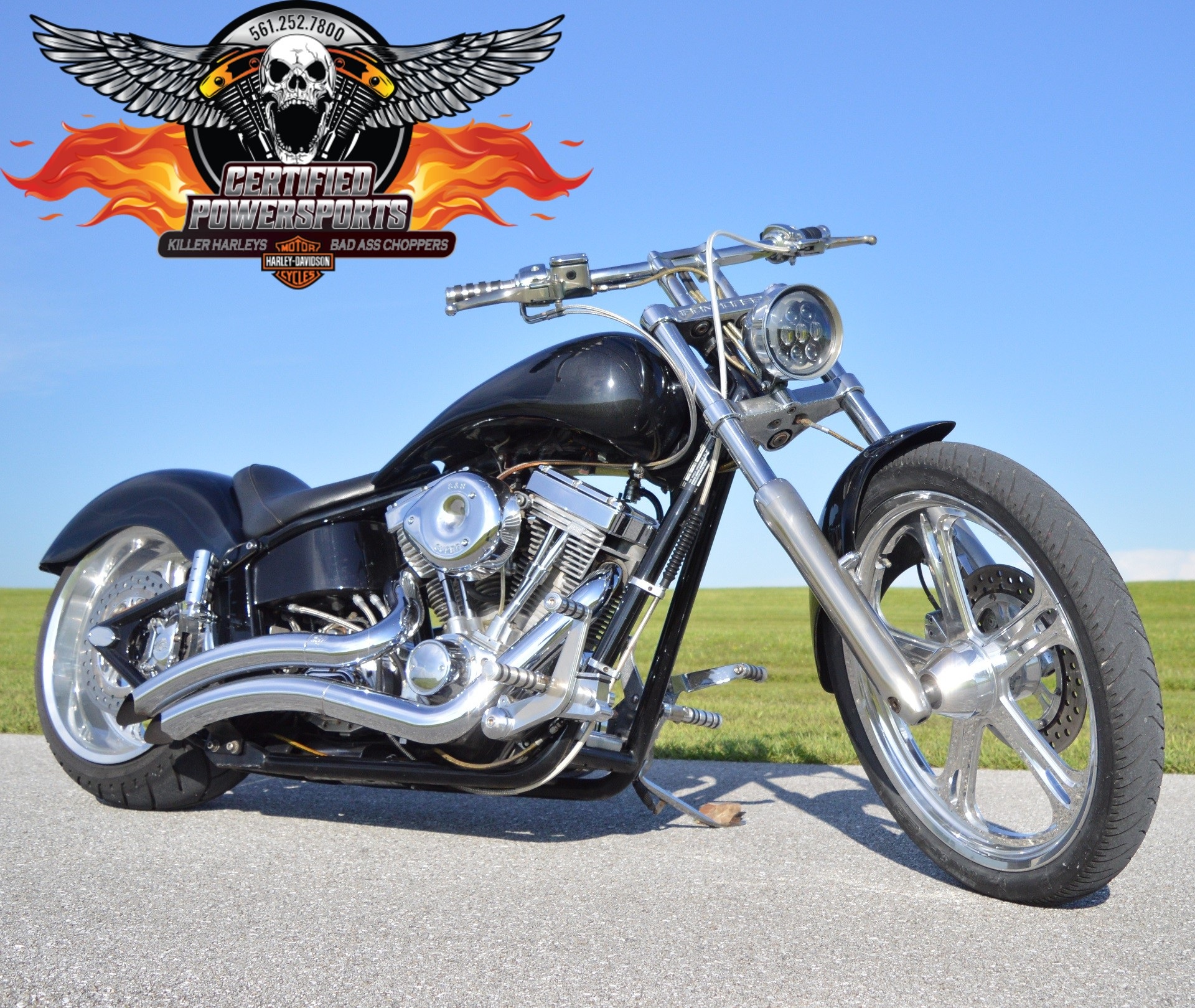 2003
AMERICAN IRONHORSE
OUTLAW SOFTAIL CHOPPER Showroom Condition!
Actual 6,035 Miles as of 1-26-2021
$7,995.00
2007
BIG DOG MOTORCYCLES
BULLDOG 300 PRO STREET SOFTAIL CHOPPER, Stage 5 Custom Paint Job
Only 13,847 miles
$11,995.00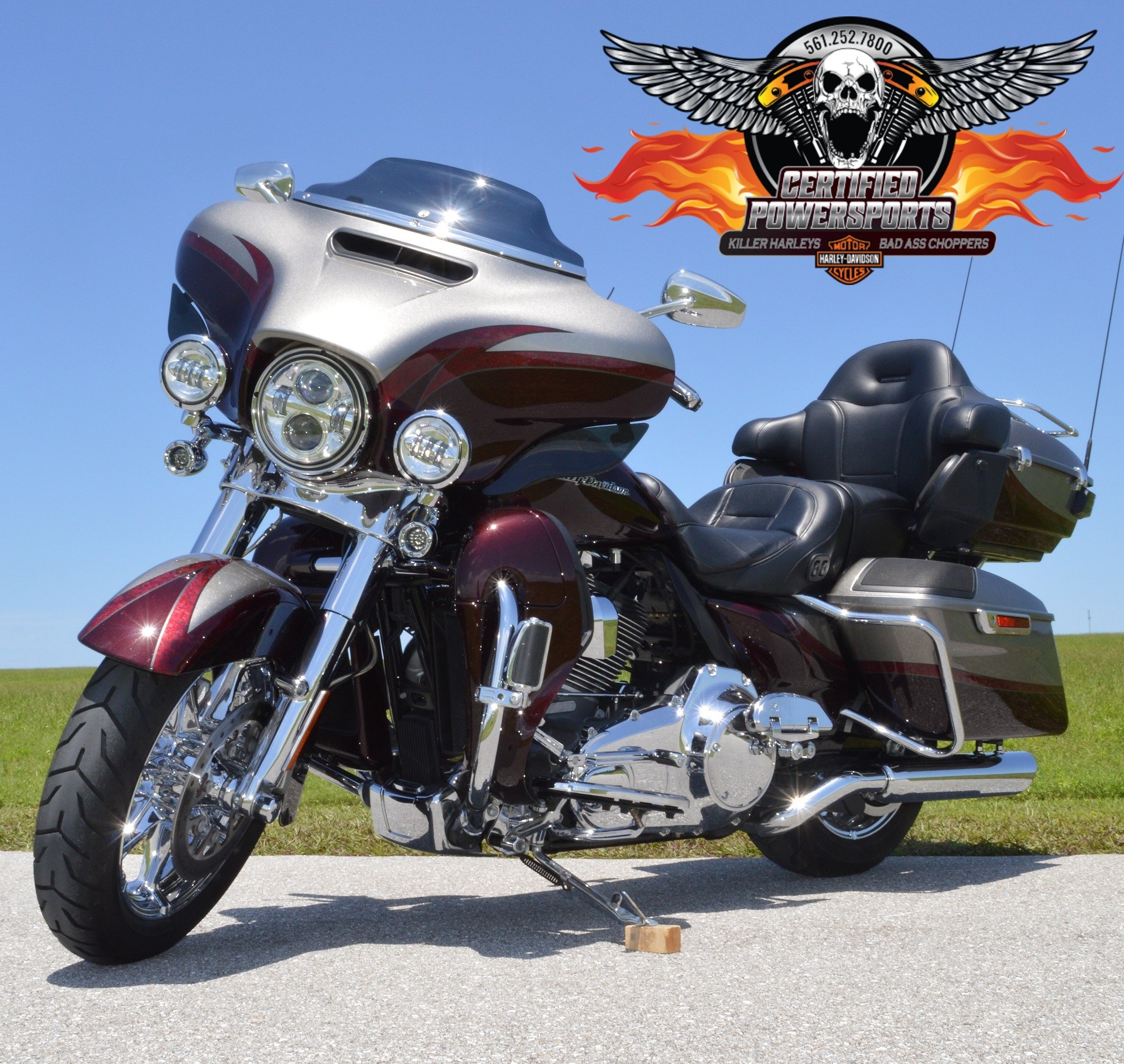 2015
HARLEY DAVIDSON Mint Condition!
FLHTKSE CVO ULTRA LIMITED SCREAMIN EAGLE BAGGER
Only 9,357 Miles
SOLD
---