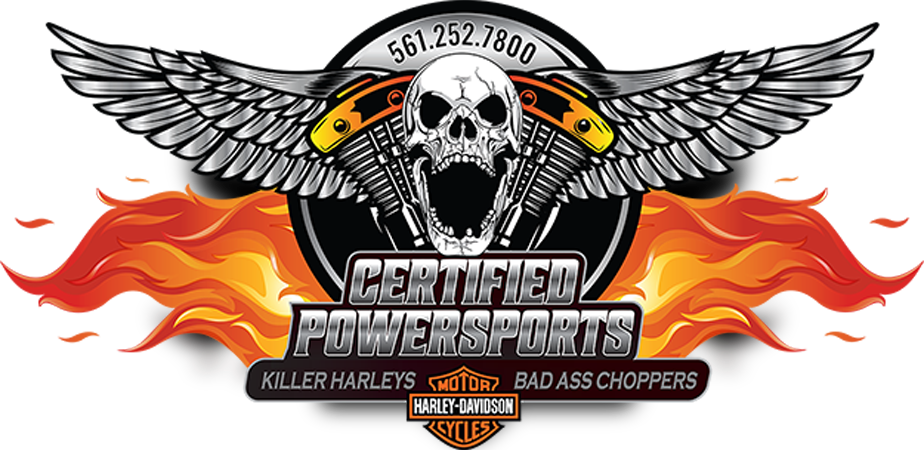 "We won't sell a motorcycle that we personally would not ride - period."

Address
4188 Westroads Dr. #114
West Palm Beach, Fl. 33407
Phone
561-252-7800
---
Certified Power Sports & Auto Brokers Inc. is a Licensed Independent Used Motorcycle & Vehicle Dealership serving West Palm Beach, Jupiter, Lake Worth, Fort Lauderdale, Miami, Stuart, the Port St. Lucie, The East & West coast of Florida, as well as all of the States in the USA and Have sold Bikes to Many Country's Overseas, Canada, Norway, Sweden, Finland, Germany, Austria, Italy, England, Australia, New Zealand, South America, Russia, China, Japan, Morocco, Saudi Arabia, South Africa and More.
Contact Us
Do you have something clean for sale? Are you getting enough for your trade?
We are always looking for motorcycles on an individual basis. We are especially looking for Harley-Davidsons & Cool Choppers, We pay cash. Please email or call us for more information.
Call Jim direct to schedule an appointment to see a motorcycle: 561-252-7800 or send him an e-mail.
---