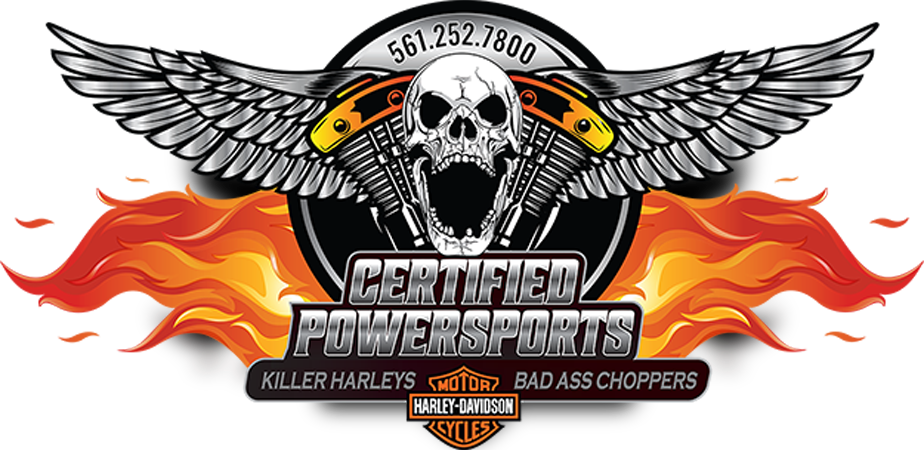 "We won't sell a motorcycle that we personally would not ride - period."

Killer Harley-Davidsion Motorcycles and Bad Ass Choppers! Certified Powersports Inc. sells the best of the best, view these images of motorcycles that have been on Certified Power Sports Showroom Floor recently.
We invite you to give us a call at 561-252-7800 to inquire about our inventory for sale.
---
---