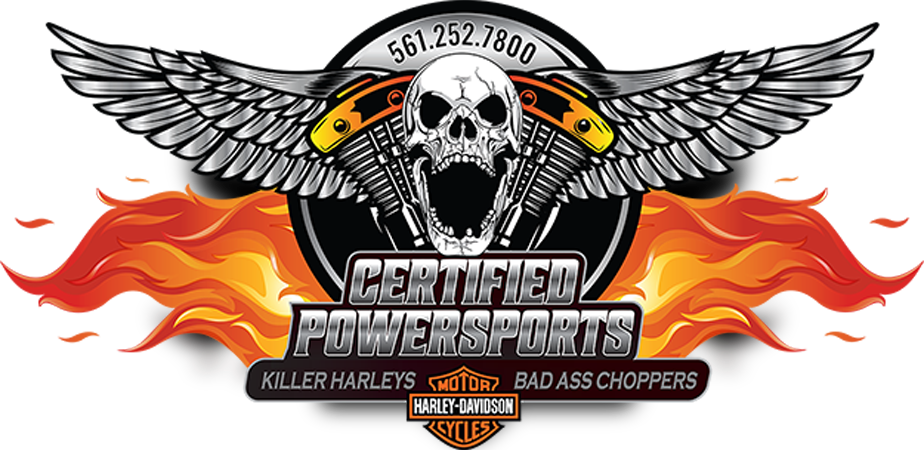 "We won't sell a motorcycle that we personally would not ride - period."

Looking to purchase a quality Motorcycle?
We sell the cleanest Harley Davidson Motorcycles and Choppers I can find check out our diverse Inventory For Sale.
I spend a great deal of time looking for these special Motorcycles, if you want a Great Deal on the Cleanest Motorcycle I can find by searching hundreds of units a week from the biggest auctions nationwide, dealer trades and outright purchases I make every week, call me. The Motorcycles I choose will be Cleaner and Nicer than any like it, Simply Put I won't sell a Motorcycle that I personally would not Ride.
---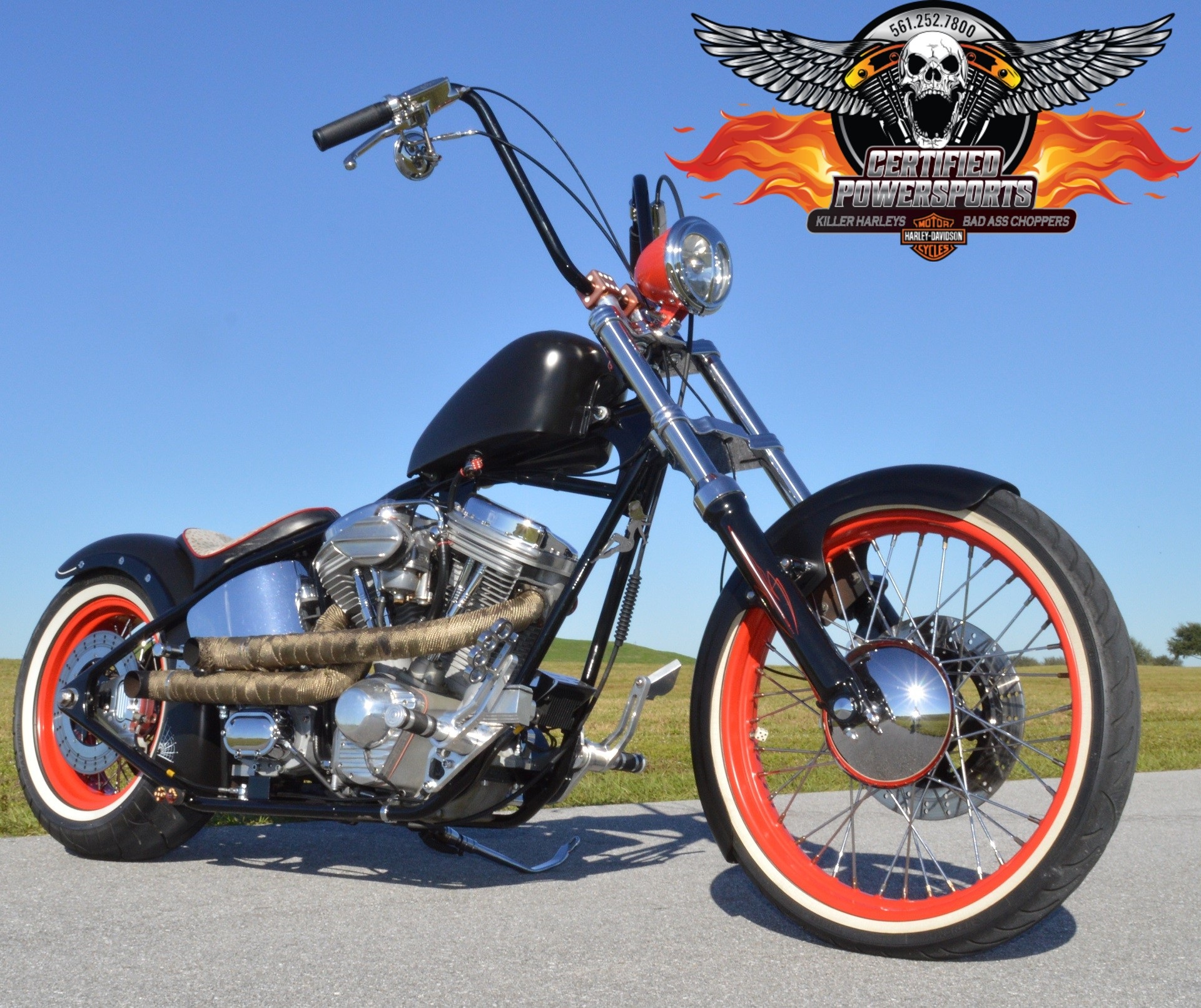 1998
SOUTH FLORIDA CHOPPERS
HARLEY DAVIDSON EXTREMELY CUSTOM BOBBER
Very Low Miles!
SOLD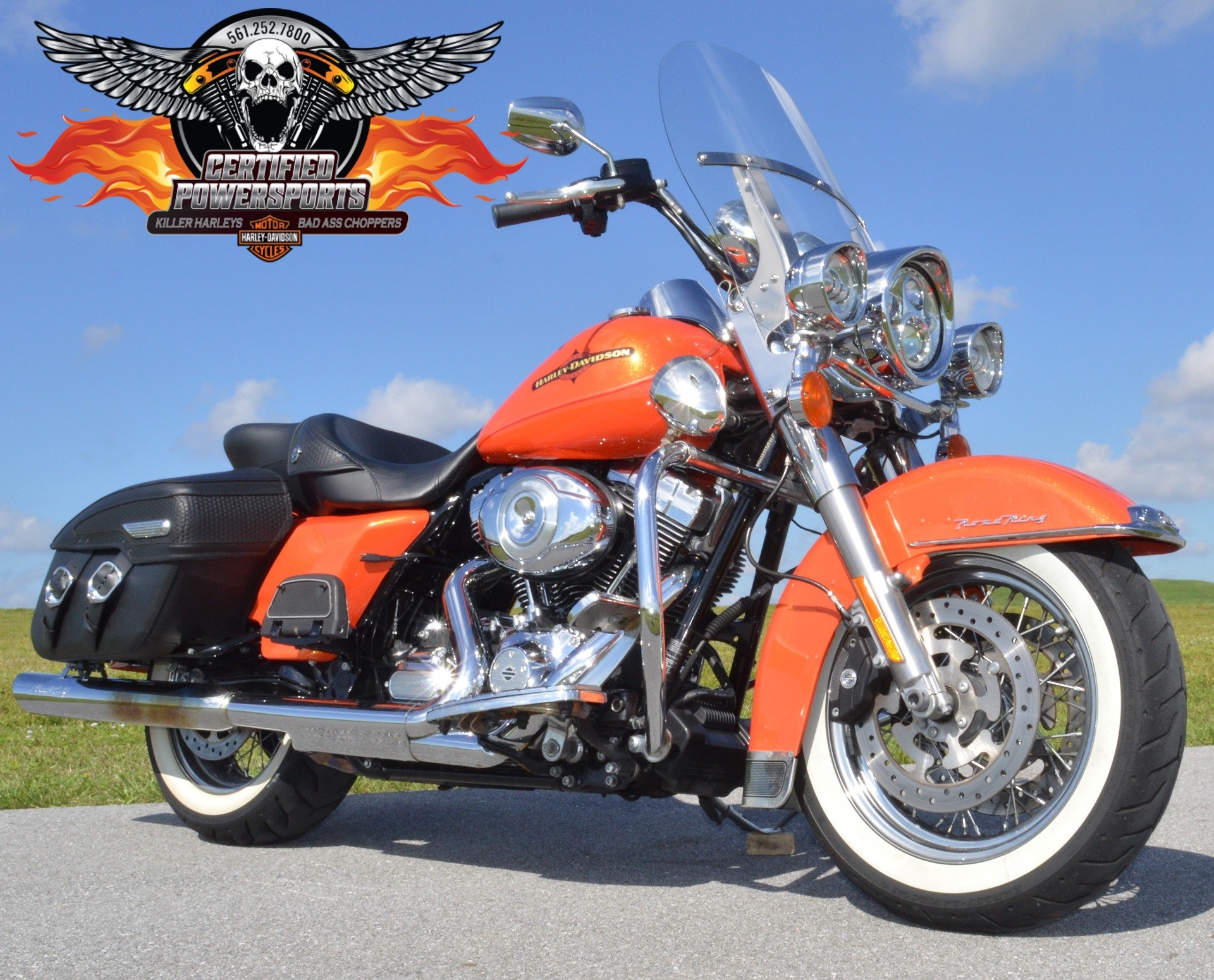 2012
HARLEY DAVIDSON
ROAD KING CLASSIC FLHRC, $3,500 In Extras! Excellent Condition!
Only 8,593 MILES!
$11,999.00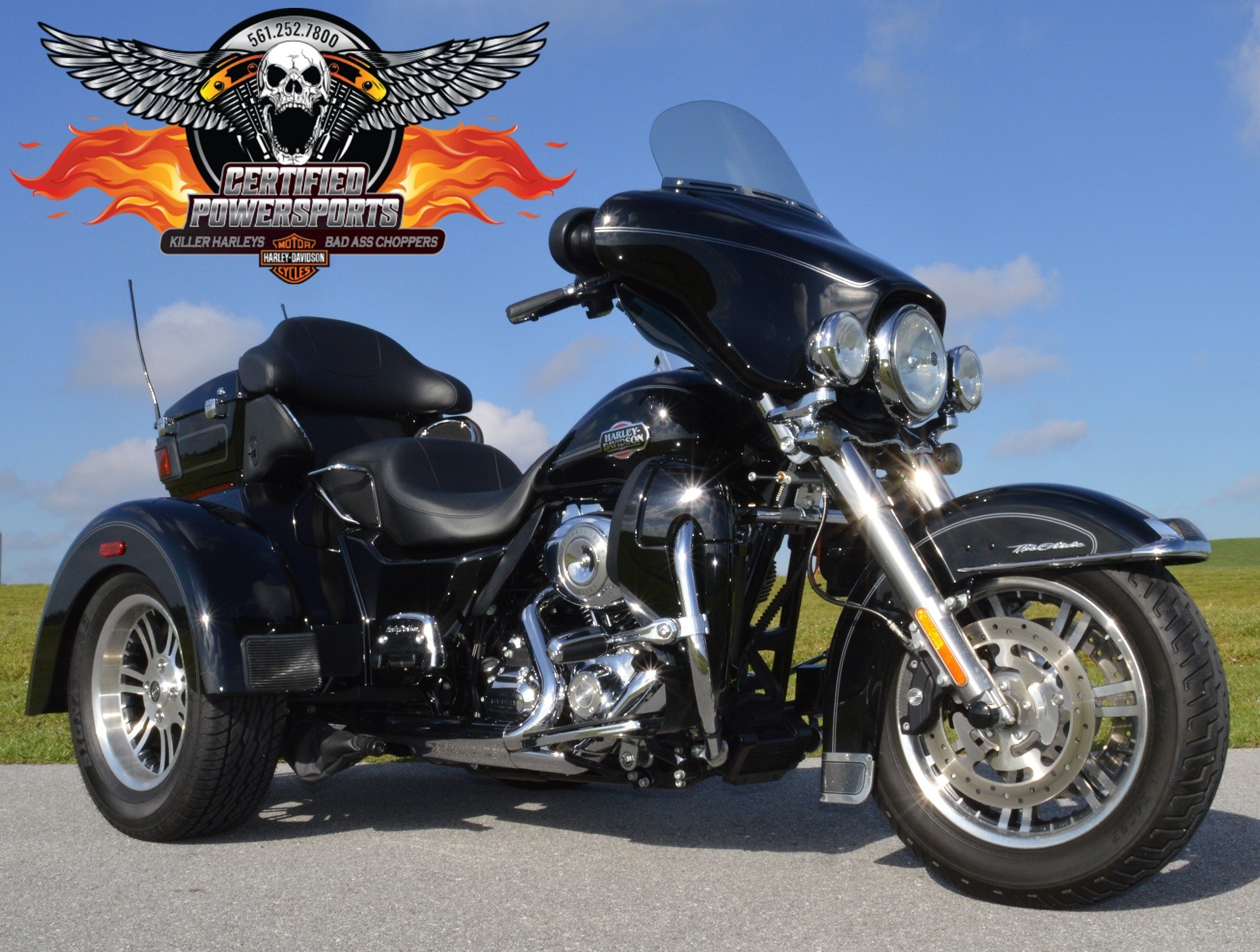 2012
HARLEY DAVIDSON All Available Options Plus $2,500 in Extras!
TRI-GLIDE ULTRA CLASSIC TRIKE FLHTCUTG
Only 3,847 Miles!
SOLD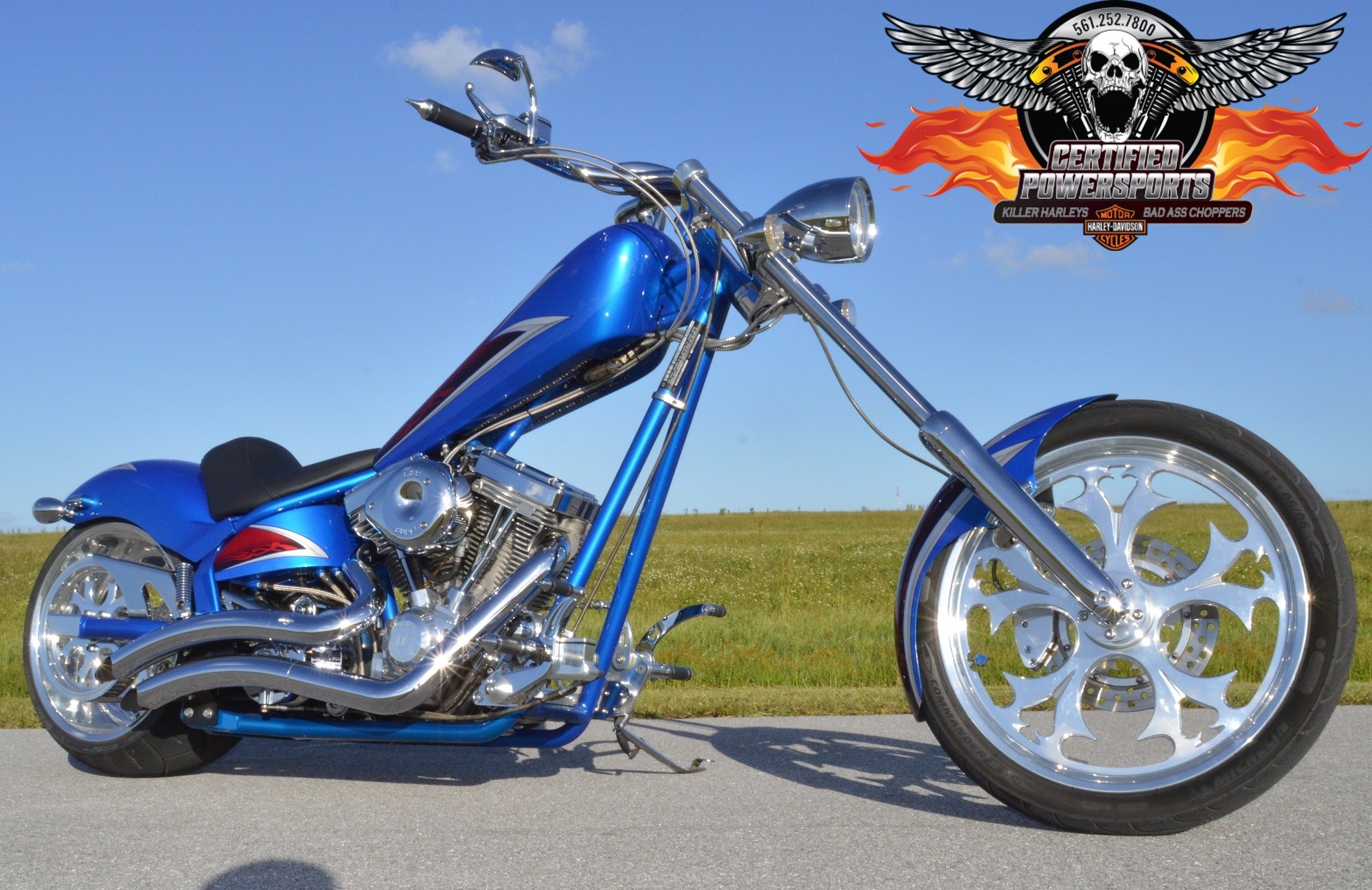 2006
AMERICAN IRONHORSE TEXAS SOFTAIL CHOPPER
Mint Condition, $4,500 Upgraded XTR Extreme Graphic Paint Spectacular!
Only 7,223 Miles!
$13,999.00
2017
HARLEY DAVIDSON For All Intents and Purposes this Harley Is New
DELUXE SOFTAIL FLSTN, $2,000 IN EXTRAS.
* ONLY 73 MILES *
$16,995.00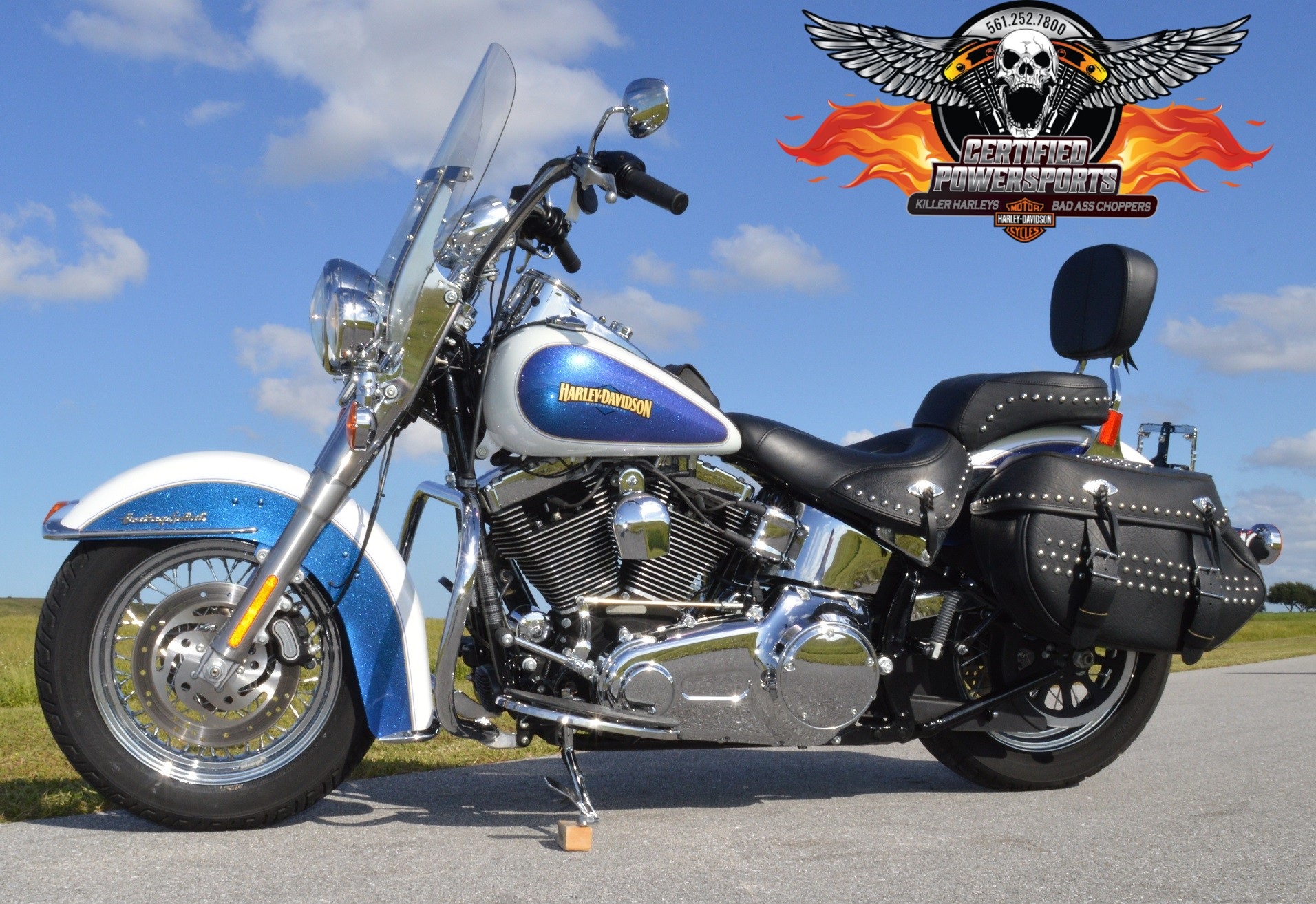 2010
HARLEY DAVIDSON $2,000 in Extras!
HERITAGE CLASSIC SOFTAIL FLSTC, 1 OWNER, Excellent Showroom Condition.
Only 6,112 miles!
$9,995.00
2000
HARLEY DAVIDSON $8,000 in Extras!
EXTREMELY CUSTOM DEUCE FXSTD, 1 Owner! Showroom Mint Condition!
Only 19,620 Miles!
$7,900.00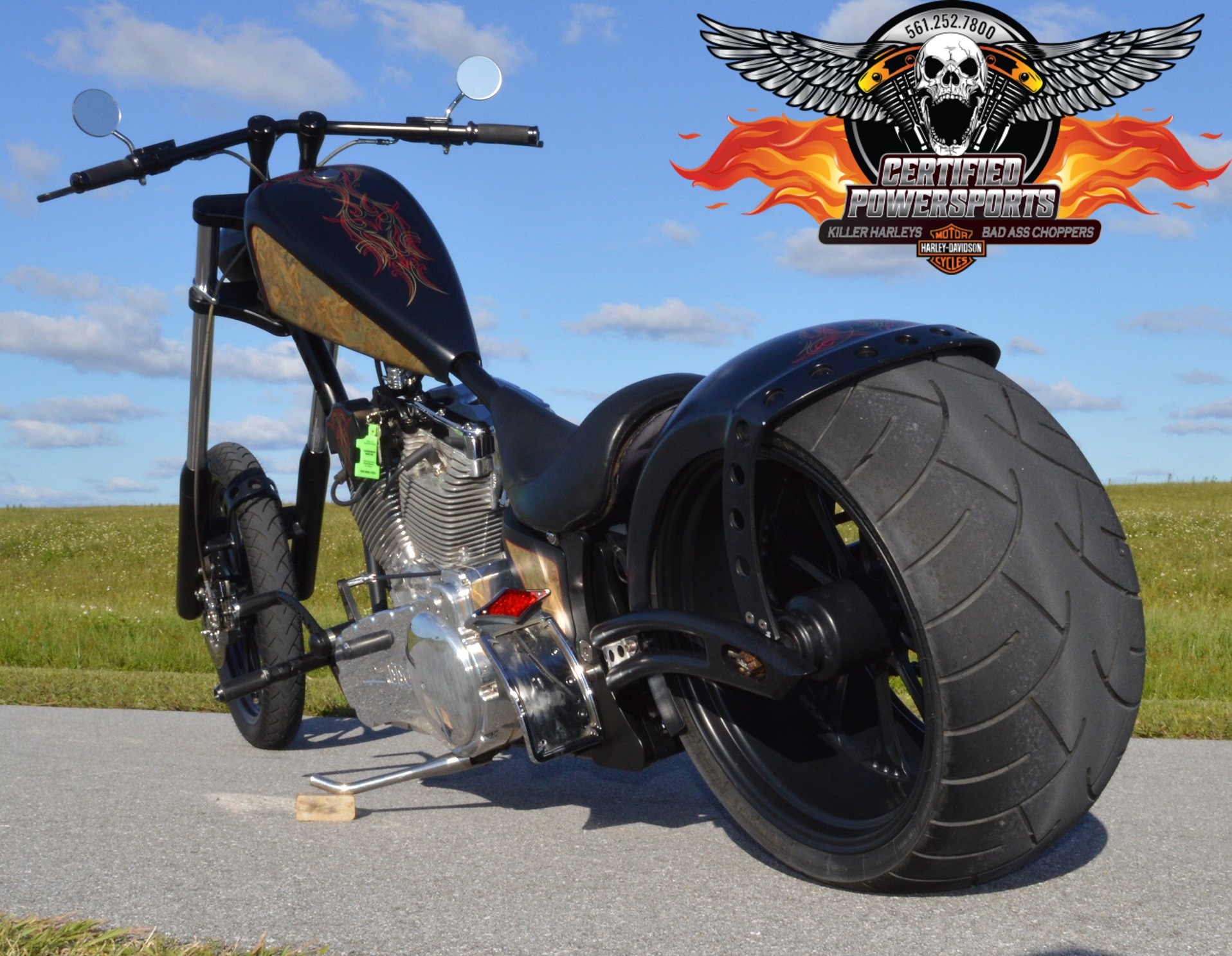 2008
BIG BEAR CHOPPERS Very Custom Order
SLED 300 SOFTAIL SINISTER CHOPPER
very low mileage
SOLD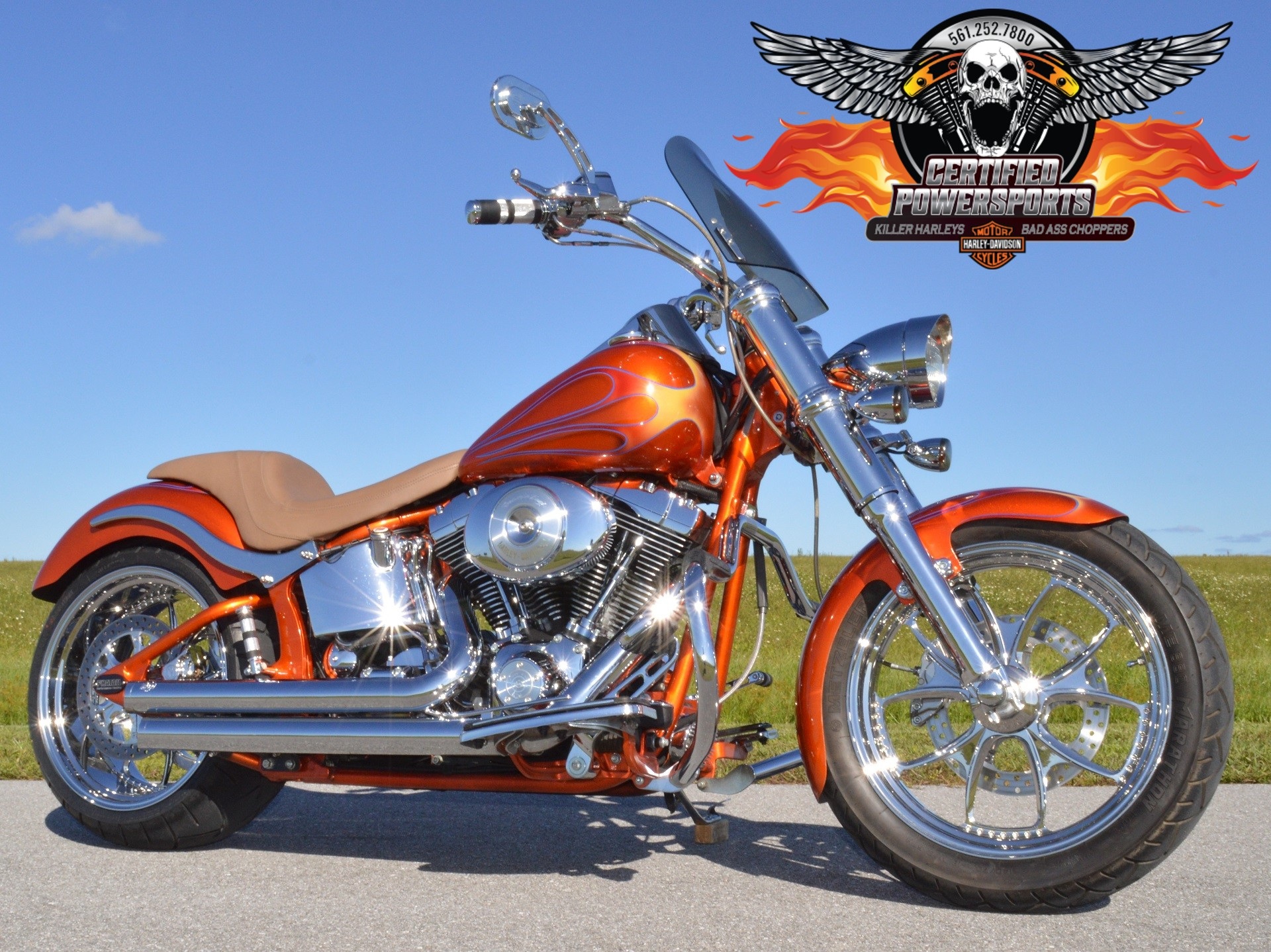 2003
HARLEY DAVIDSON 100TH ANNIVERSARY EXTREMELY CUSTOM PHATAIL 240 FATBOY
BAD TO THE BONE!!! Over $15,000 in Custom Work, Wheels, Chrome and Extras!
ONLY 7,675 miles
$14,990.00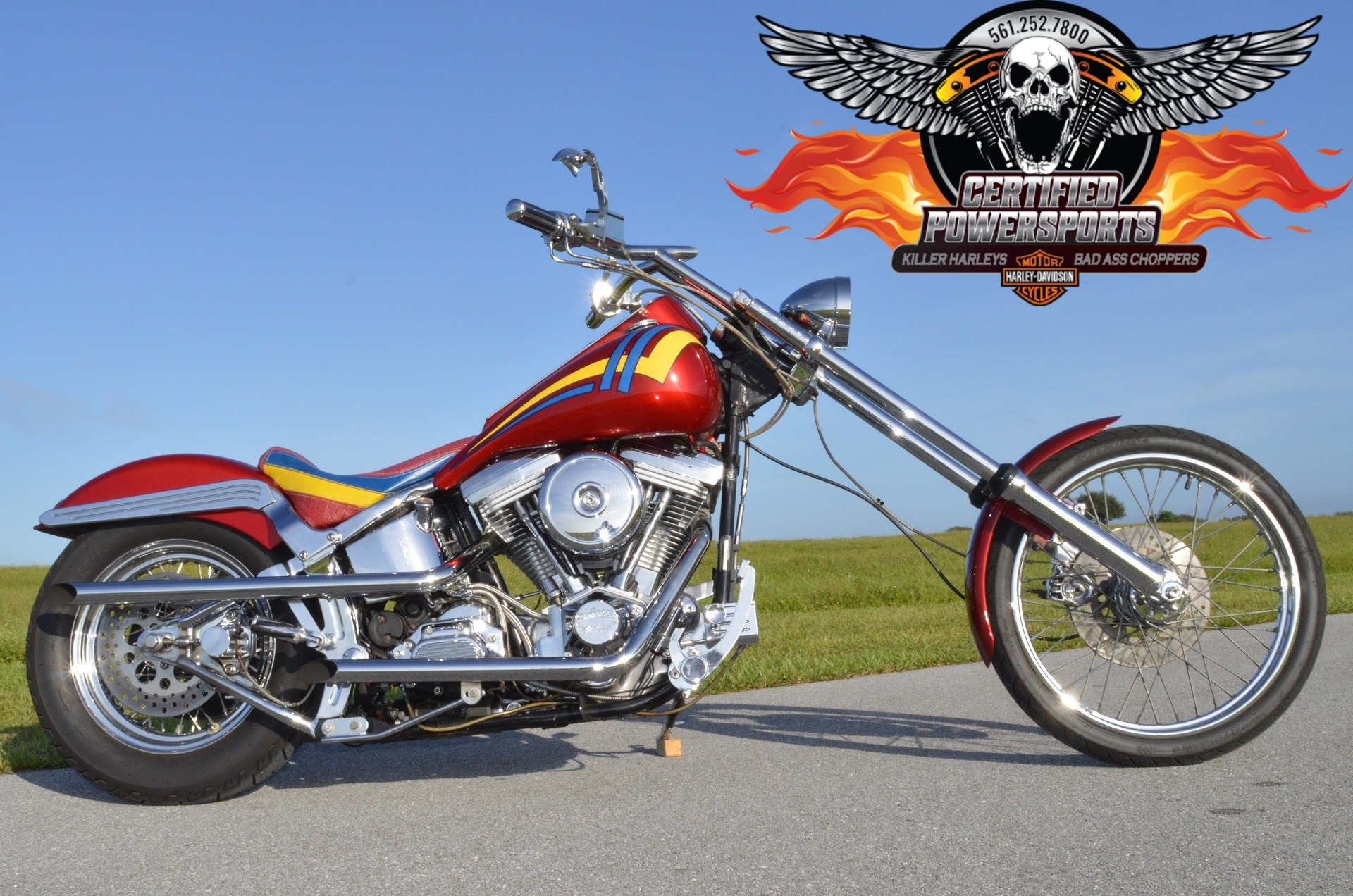 1993
EDDIE TROTTA HARLEY DAVIDSON VERY CUSTOM FXSTC
VERY CUSTOM THUNDER CYCLE SOFTAIL CHOPPER
10,836 Miles
$5,495.00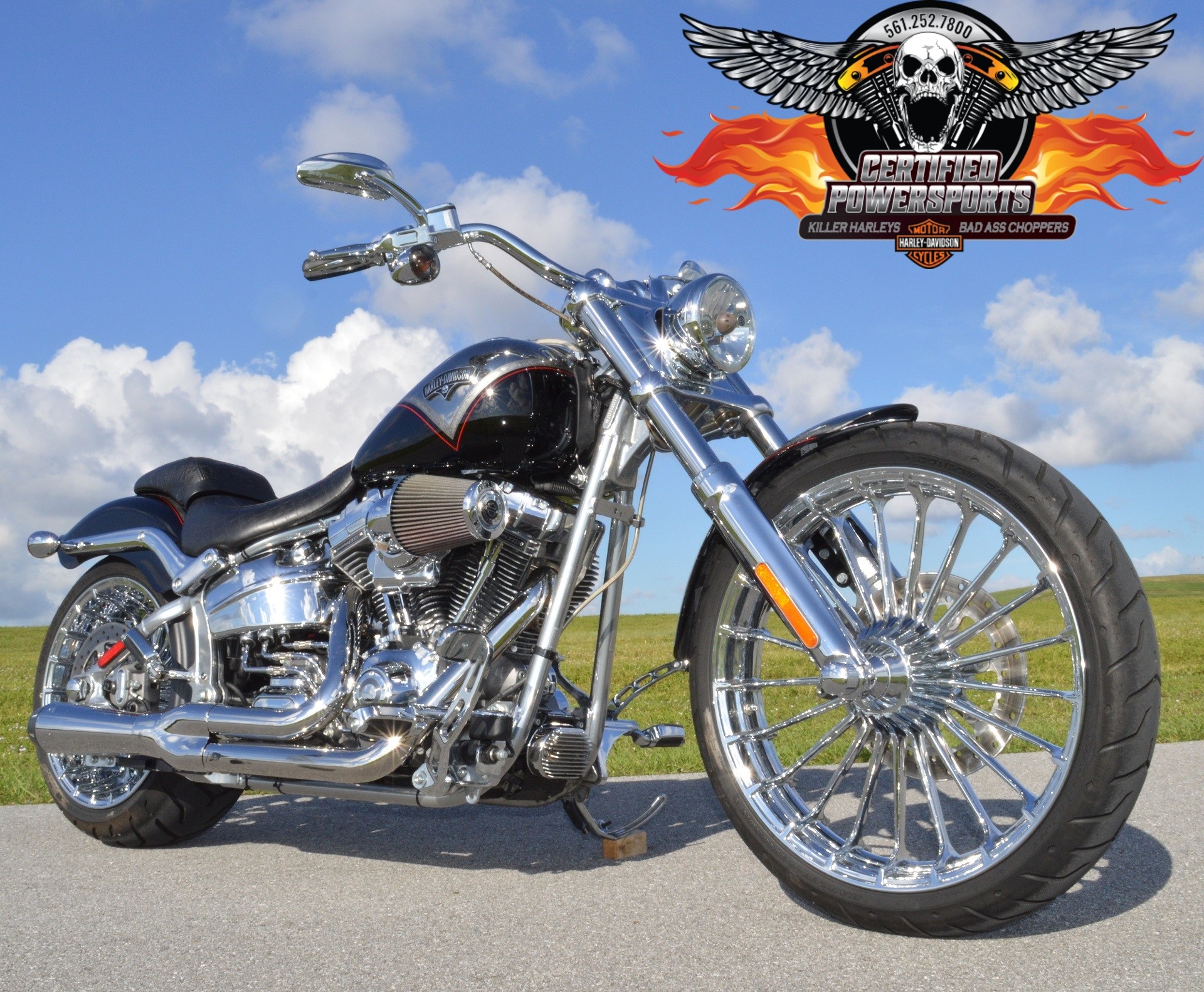 2013
HARLEY DAVIDSON Showroom NEW Condition!
CVO FXBSE BREAKOUT 110 SCREAMIN EAGLE 1800cc
Only 1,459 Miles!
SOLD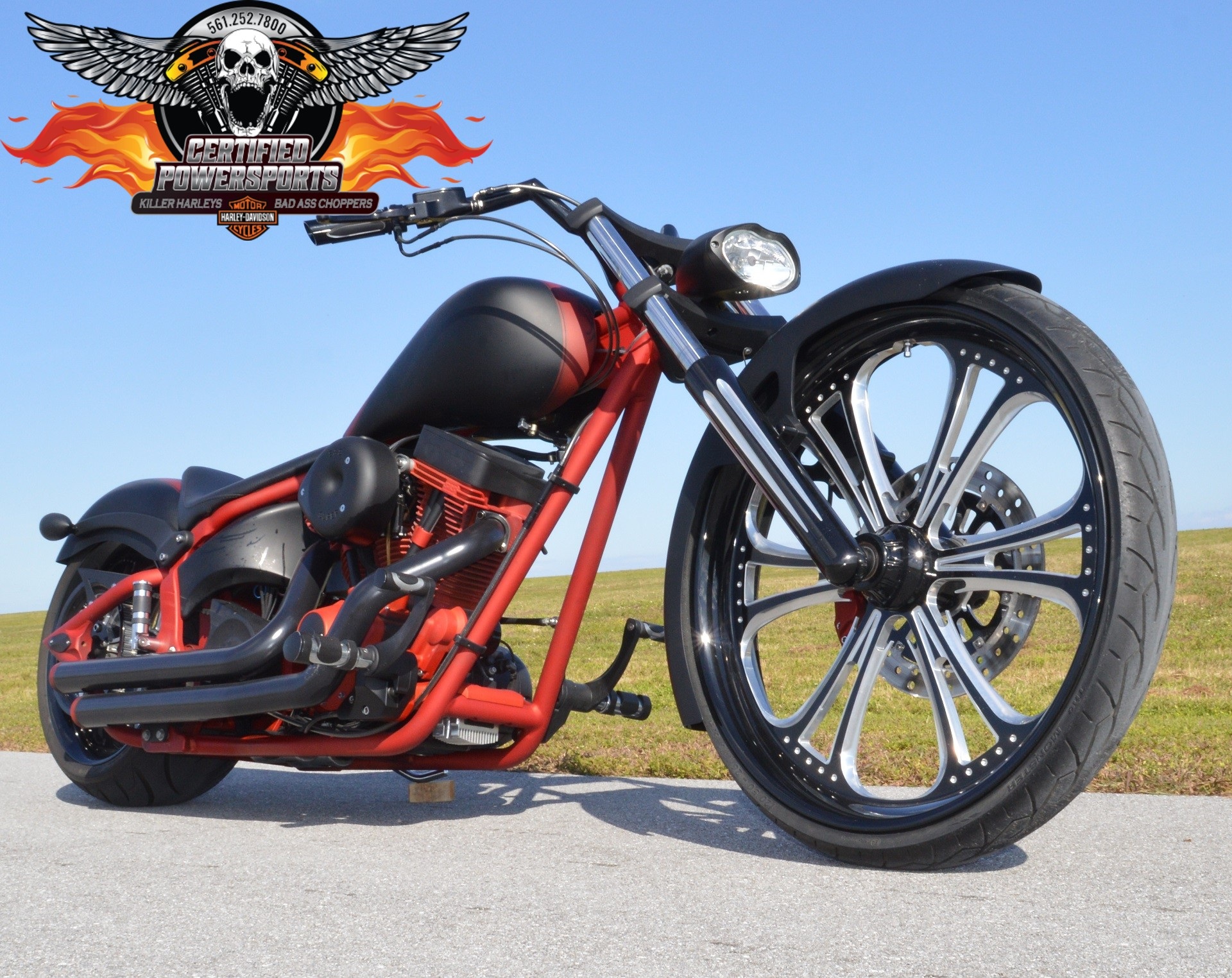 2006
* ONE OF A KIND * BIG DOG MASTIFF
FULLY CUSTOMISED SOFTAIL PRO-STREET CHOPPER
Only 8,475 miles!
SOLD
---