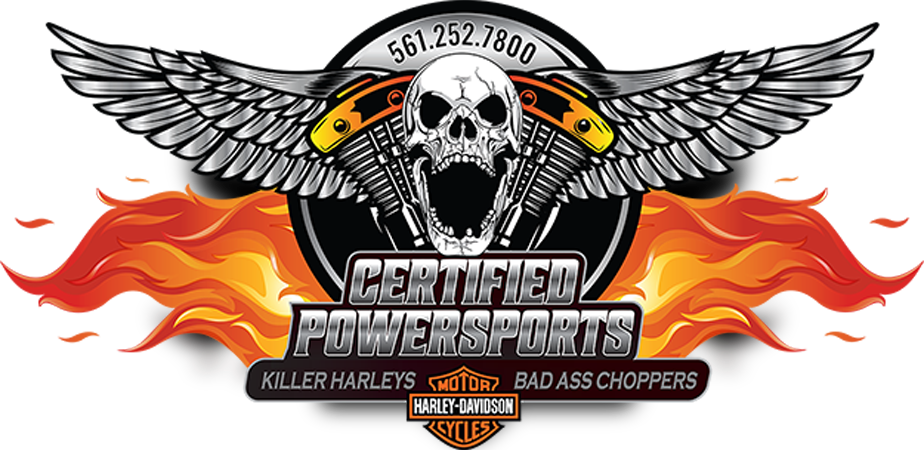 "We won't sell a motorcycle that we personally would not ride - period."

Looking to purchase a quality Motorcycle?
We sell the cleanest Harley Davidson Motorcycles and Choppers I can find check out our diverse Inventory For Sale.
I spend a great deal of time looking for these special Motorcycles, if you want a Great Deal on the Cleanest Motorcycle I can find by searching hundreds of units a week from the biggest auctions nationwide, dealer trades and outright purchases I make every week, call me. The Motorcycles I choose will be Cleaner and Nicer than any like it, Simply Put I won't sell a Motorcycle that I personally would not Ride.
---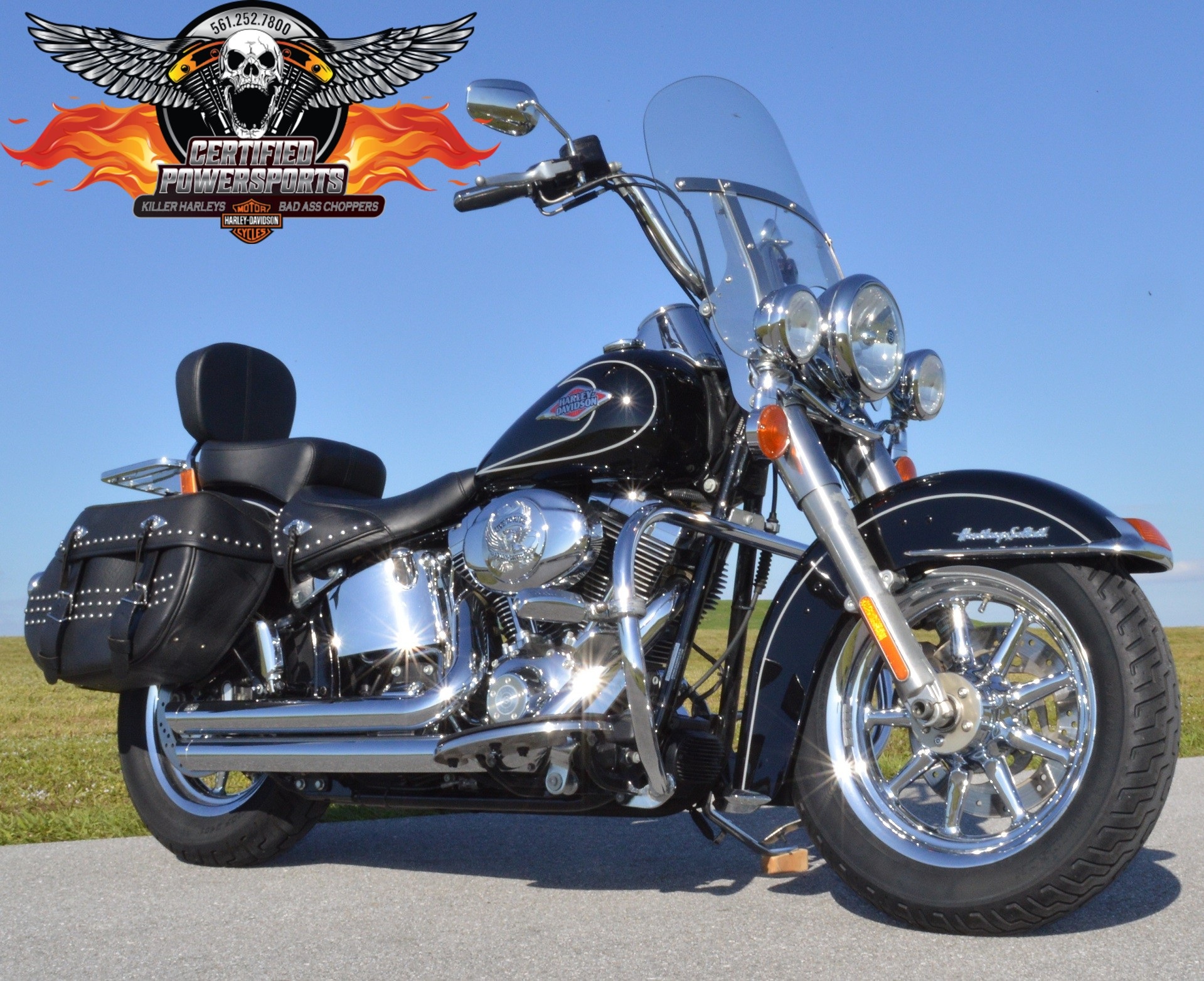 2009
HARLEY DAVIDSON $3,500 in Extras!
HERITAGE CLASSIC SOFTAIL FLSTC, Excellent Condition!
Only 15,287 miles
$7,995.00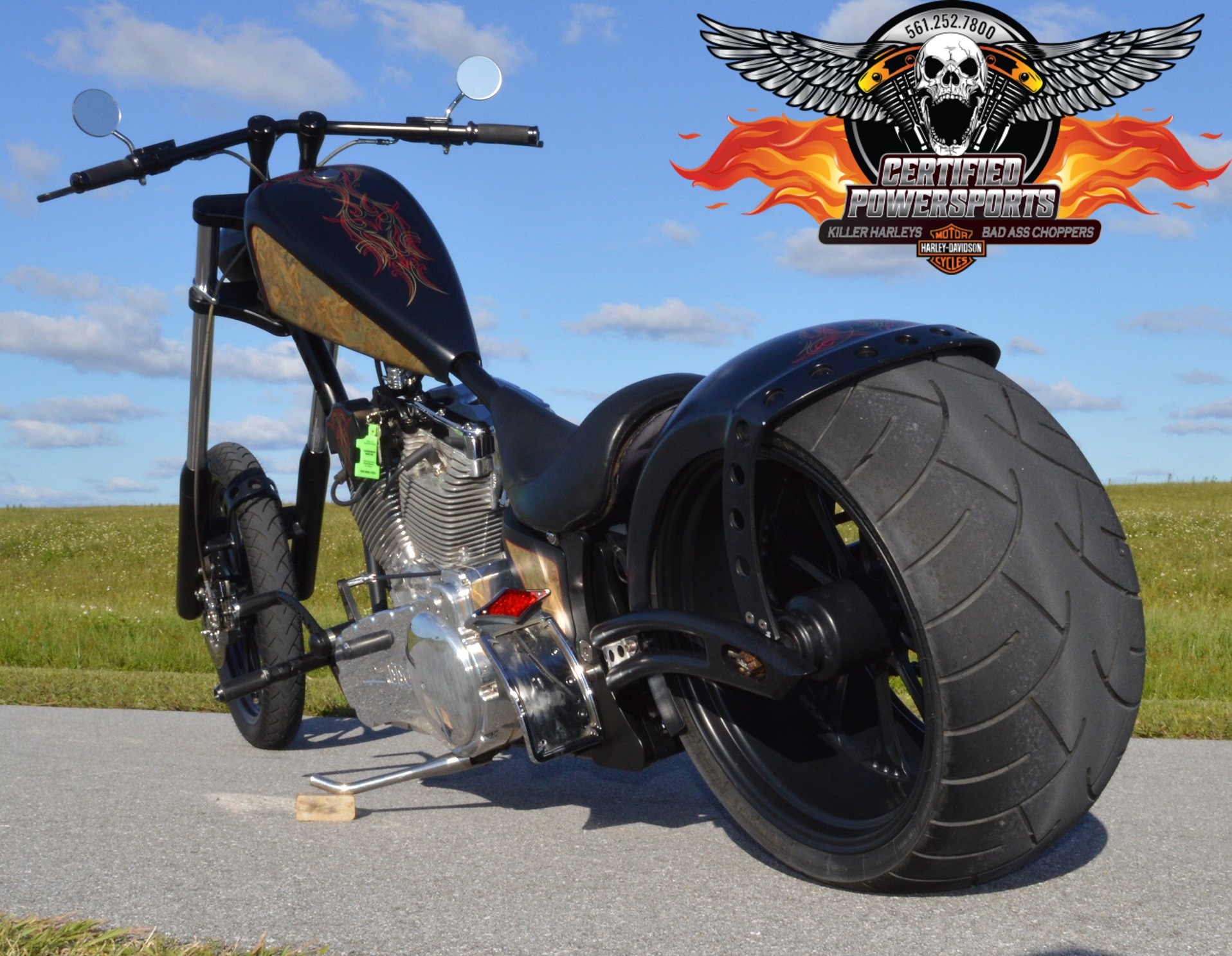 2008
BIG BEAR CHOPPERS Very Custom Order
SLED 300 SOFTAIL SINISTER CHOPPER
very low mileage
SOLD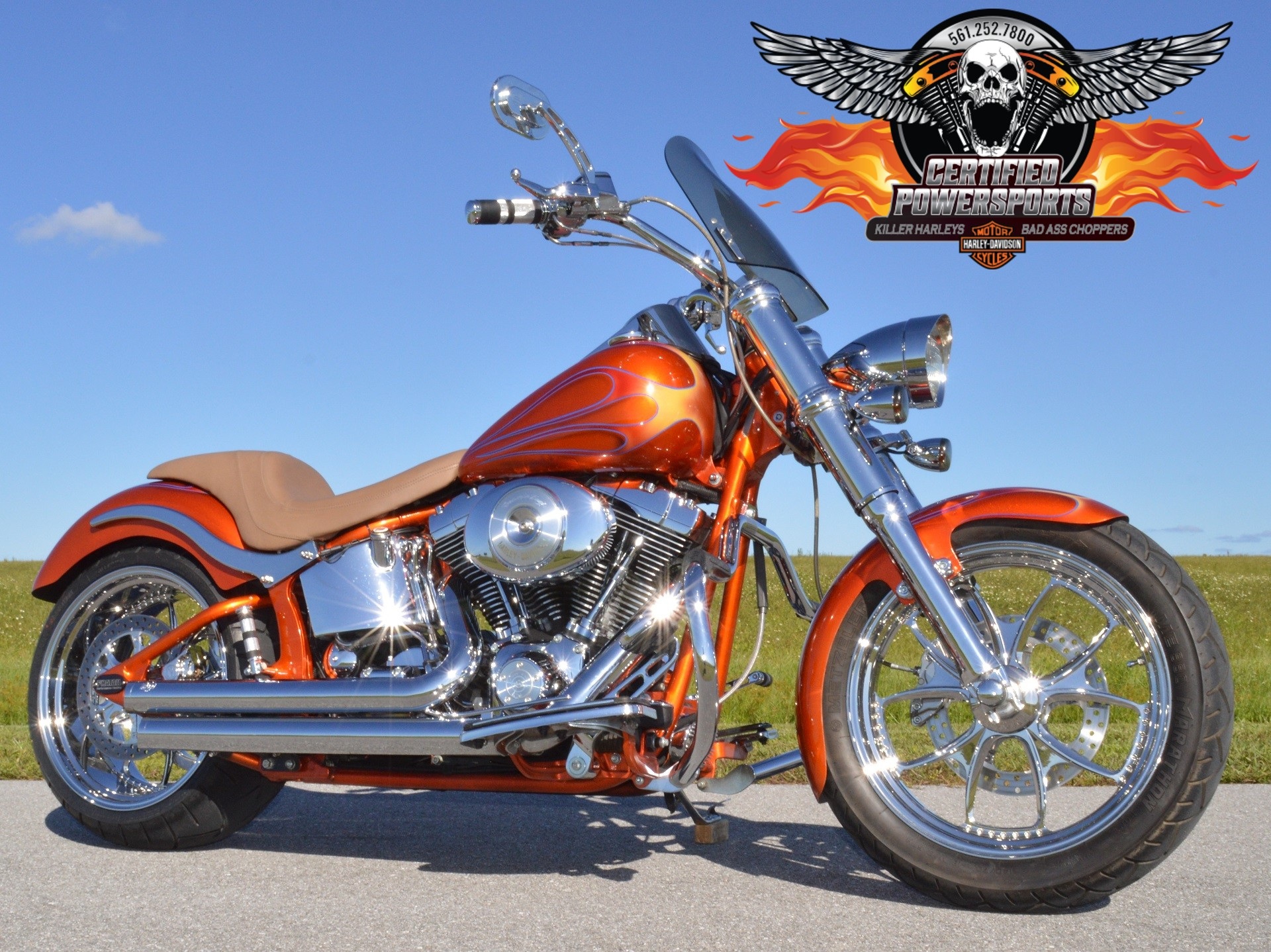 2003
HARLEY DAVIDSON 100TH ANNIVERSARY EXTREMELY CUSTOM PHATAIL 240 FATBOY
BAD TO THE BONE!!! Over $15,000 in Custom Work, Wheels, Chrome and Extras!
ONLY 7,675 miles
$14,990.00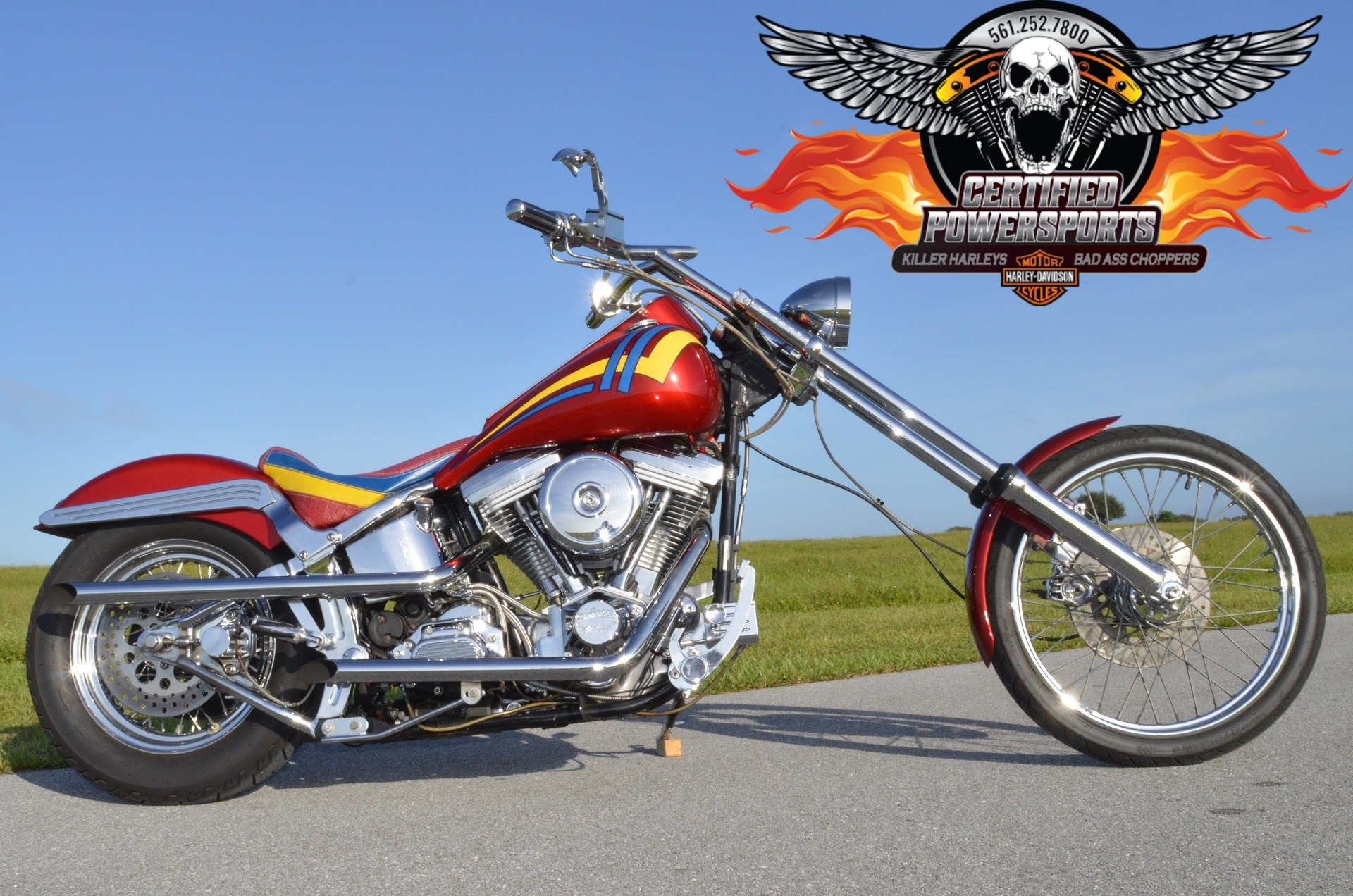 1993
HARLEY DAVIDSON VERY CUSTOM FXSTC
VERY CUSTOM THUNDER CYCLE EDDIE TROTTA SOFTAIL CHOPPER
10,836 Miles
$6,995.00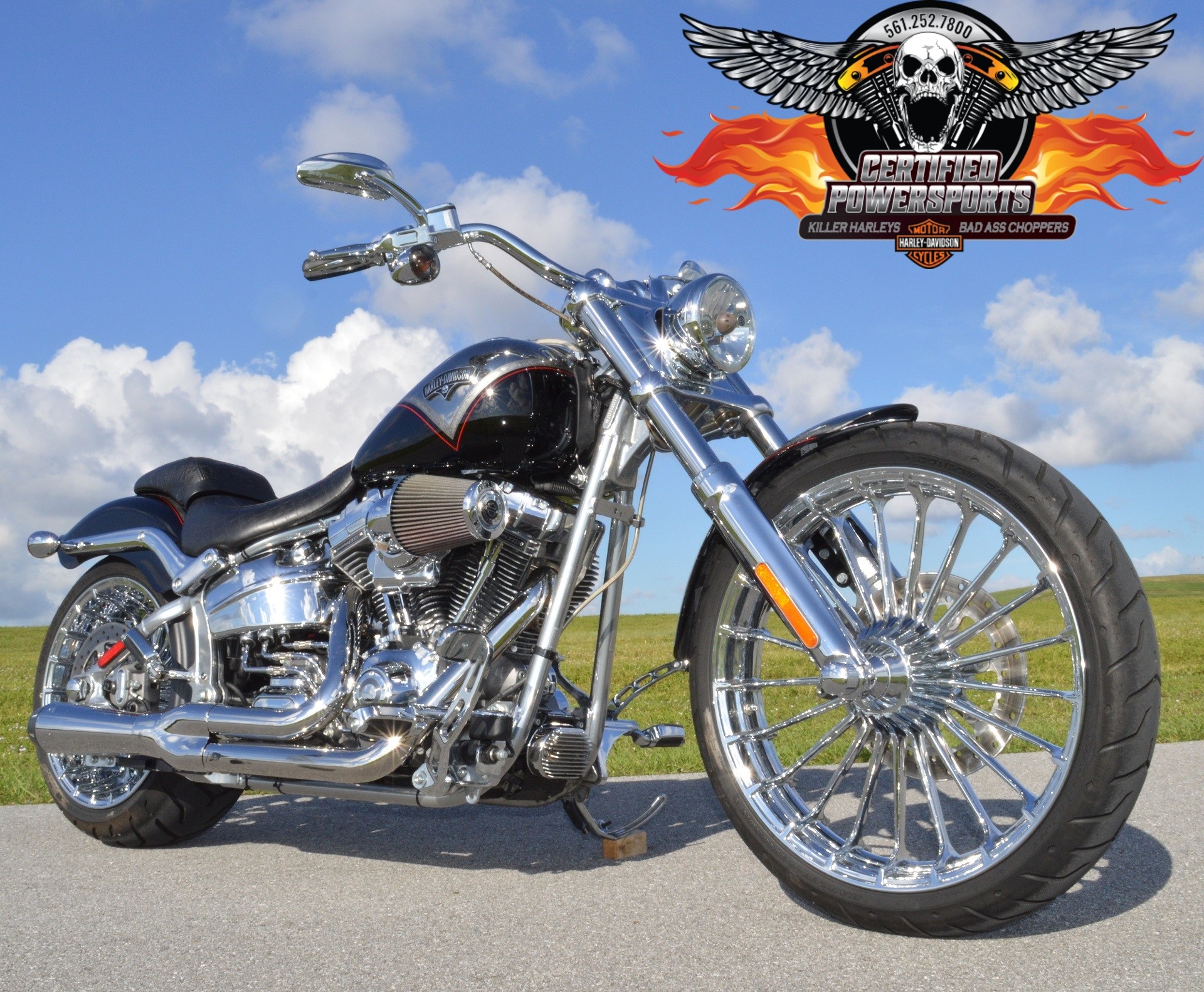 2013
HARLEY DAVIDSON Showroom NEW Condition!
CVO FXBSE BREAKOUT 110 SCREAMIN EAGLE 1800cc
Only 1,459 Miles!
$17,995.00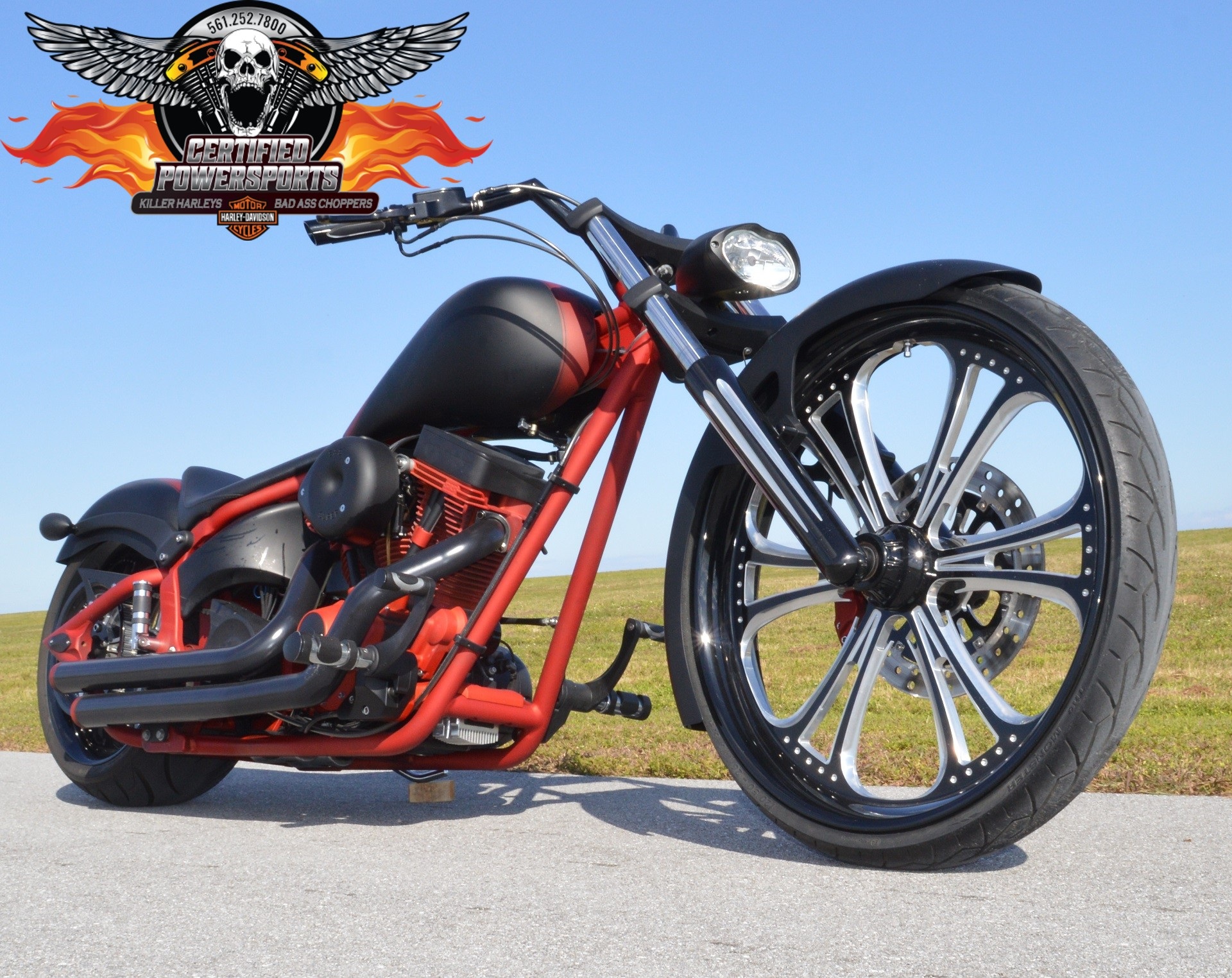 2006
* ONE OF A KIND * BIG DOG MASTIFF
FULLY CUSTOMISED SOFTAIL PRO-STREET CHOPPER
Only 8,475 miles!
$14,995.00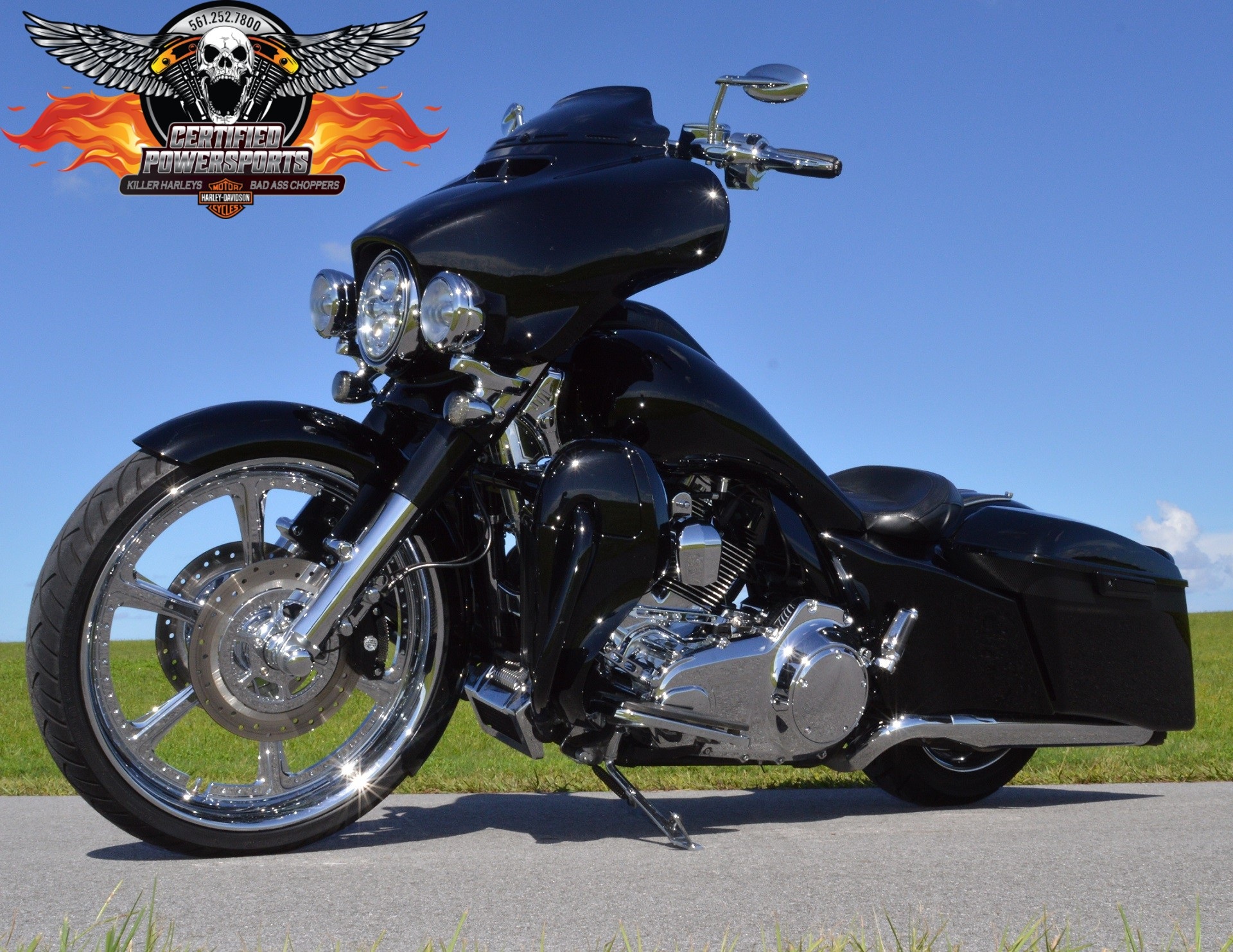 2015
HARLEY DAVIDSON FLHXS $66,000.00 Bike, Customization, Motorwork
BAD-ASS VERY CUSTOM BAGGER STREET GLIDE S
Only 5,813 Miles
$35,000.00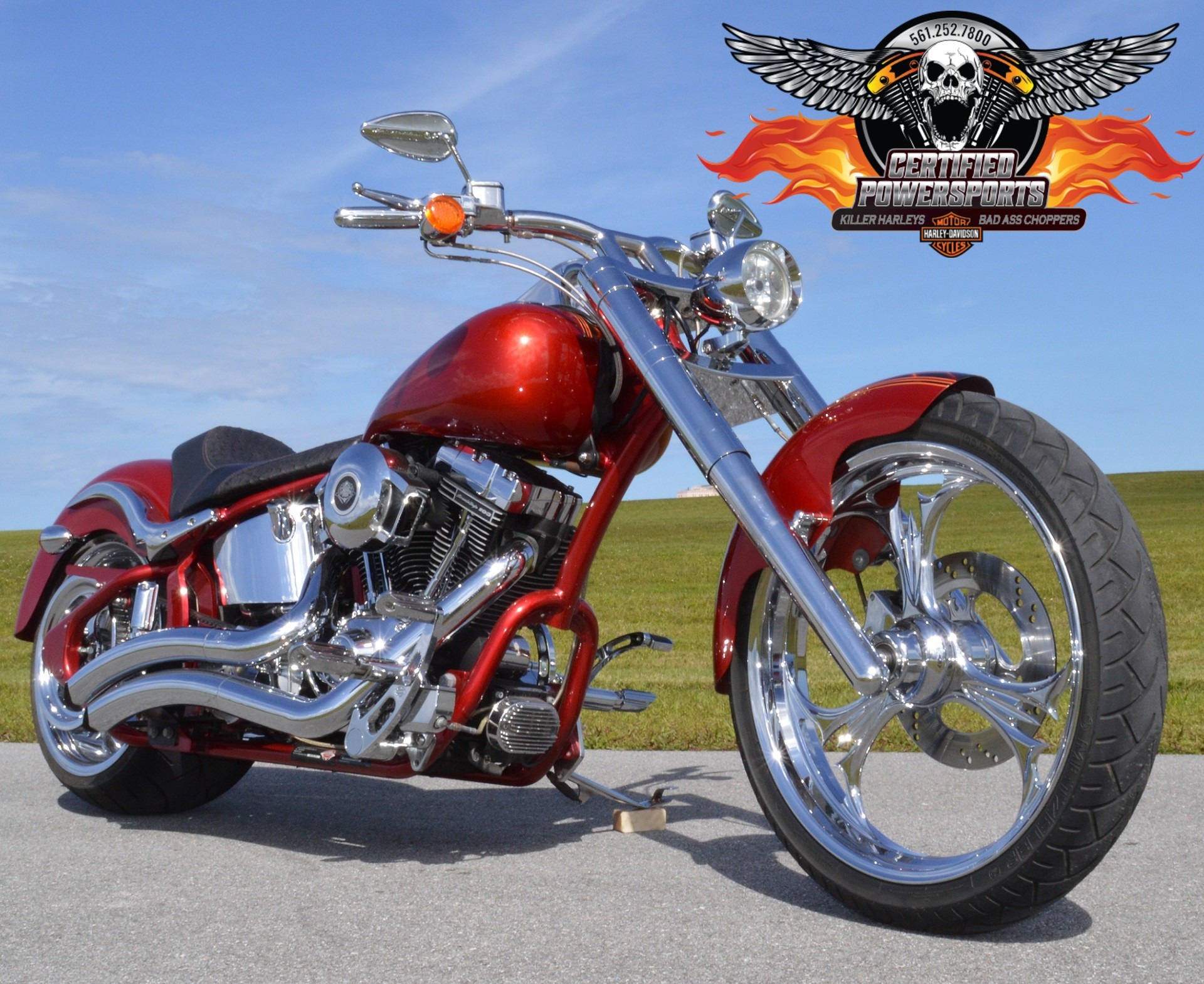 2007
THUNDER MOUNTAIN CUSTOM
KEYSTONE 103ci SCREAMIN EAGLE SOFTAIL CHOPPER
Only 6,361 miles
SOLD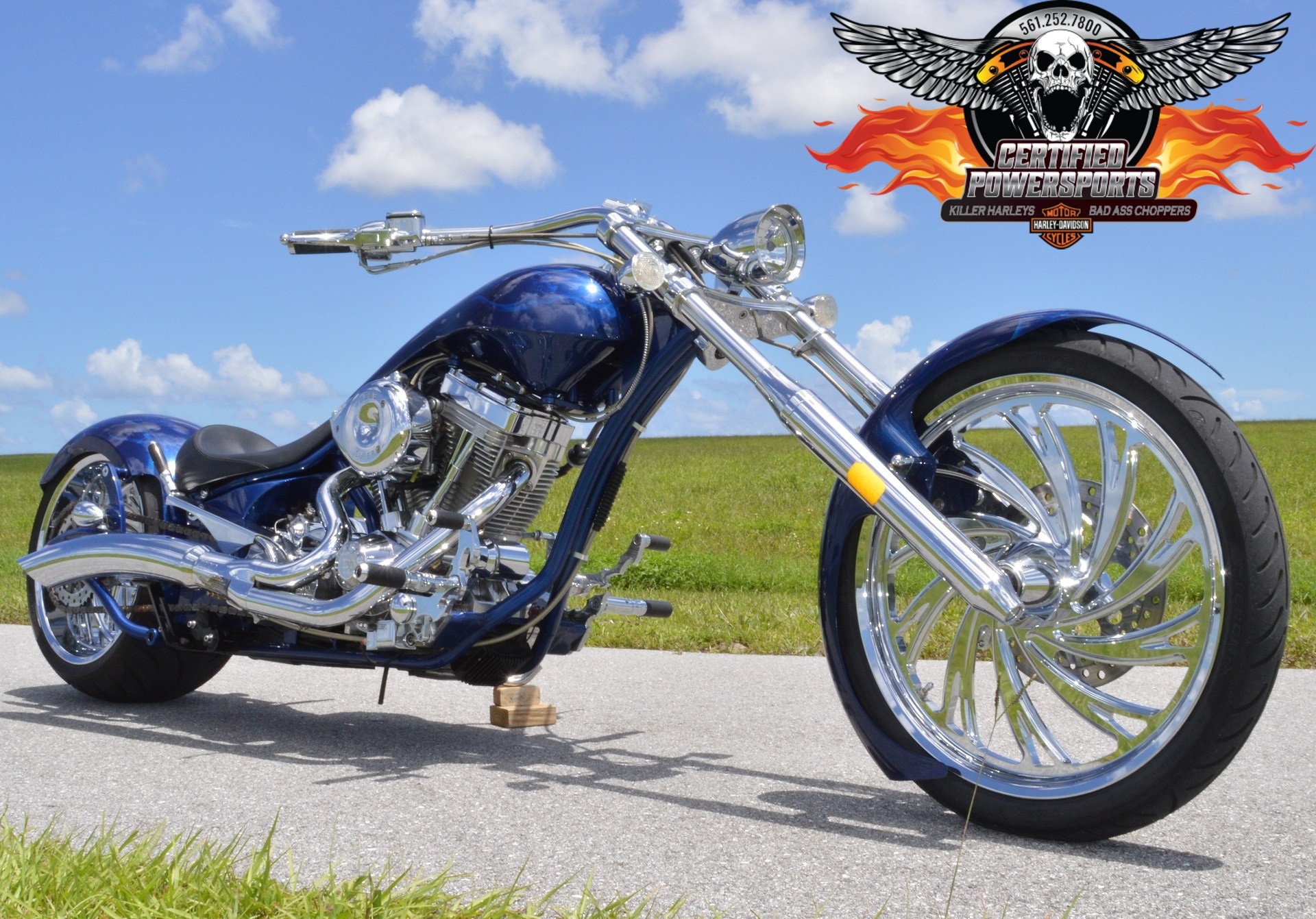 2010
BIG BEAR CHOPPERS Mint Mint Mint Condition.
SLED 300 SOFTAIL PRO STREET CHOPPER
Only 1,524 miles!
SOLD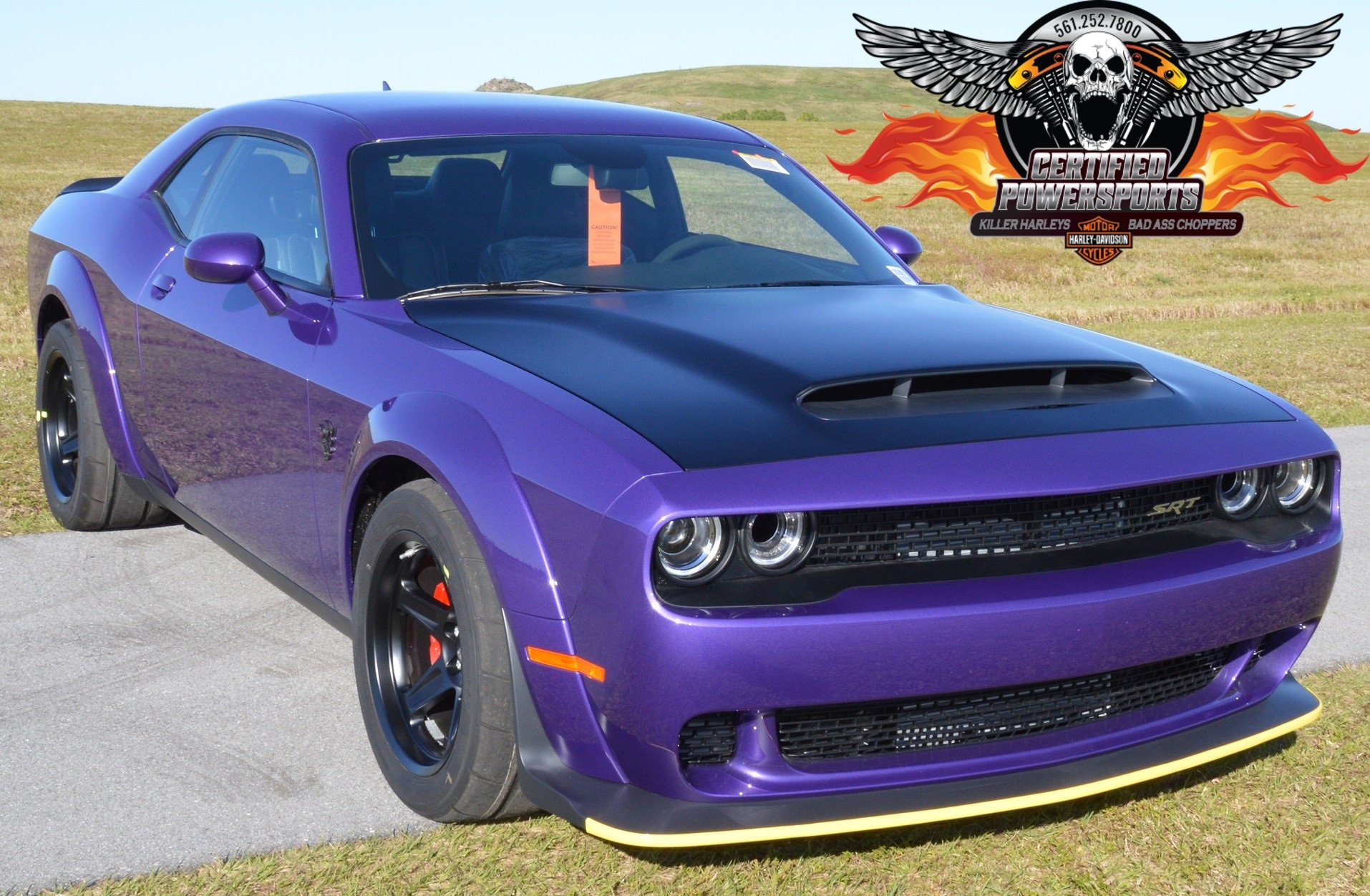 2018
DODGE Only 224 Made in Plum Crazy Pearl and only 11 made with the Black Satin Hood
CHALLENGER SRT DEMON in PLUM CRAZY PEARL
ONLY 12 MILES!!!!!!
$165,000.00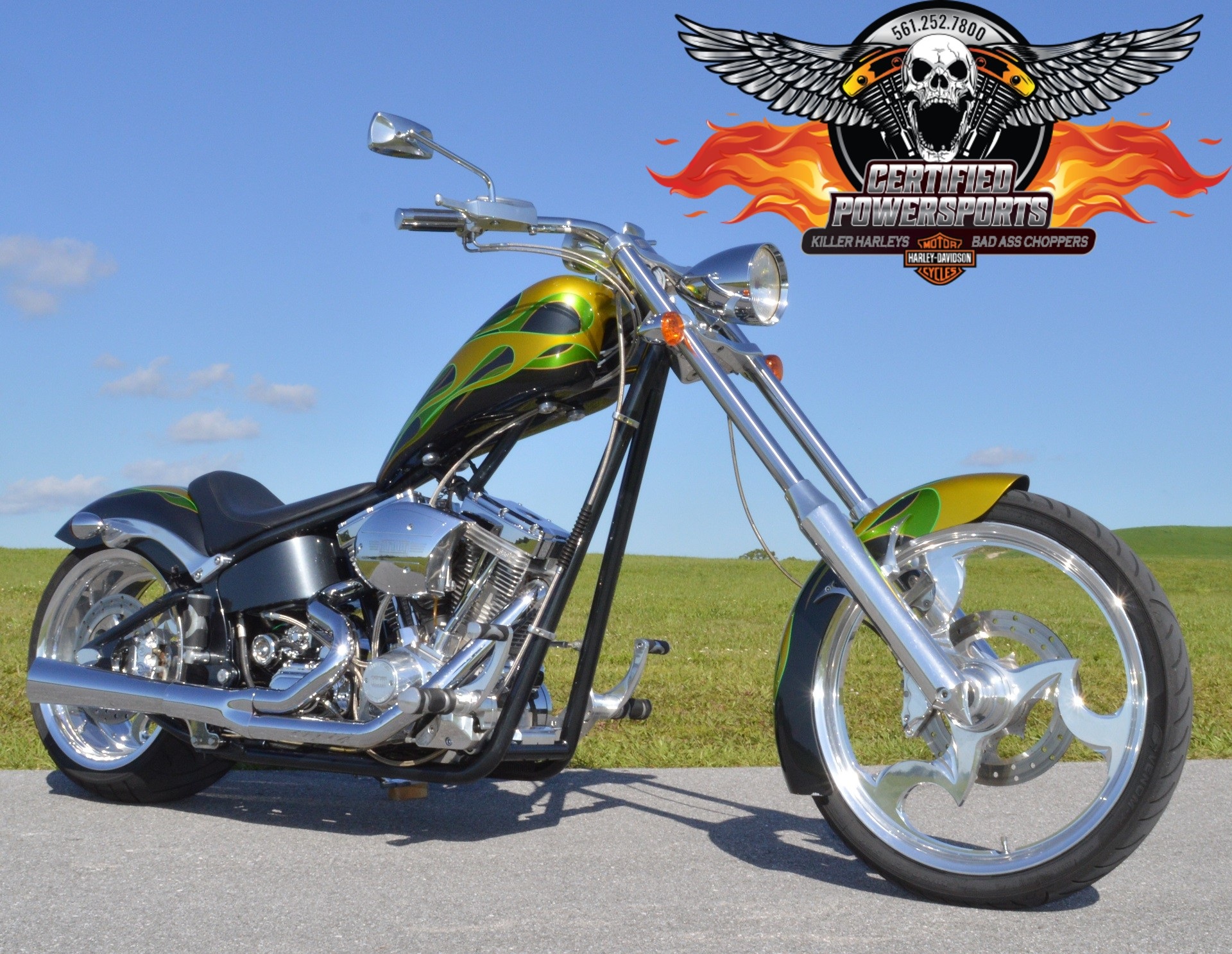 2004
BIG DOG
SOFTAIL CHOPPER,1 Owner Mint Condition
Only 3,401 miles!
$9,999.00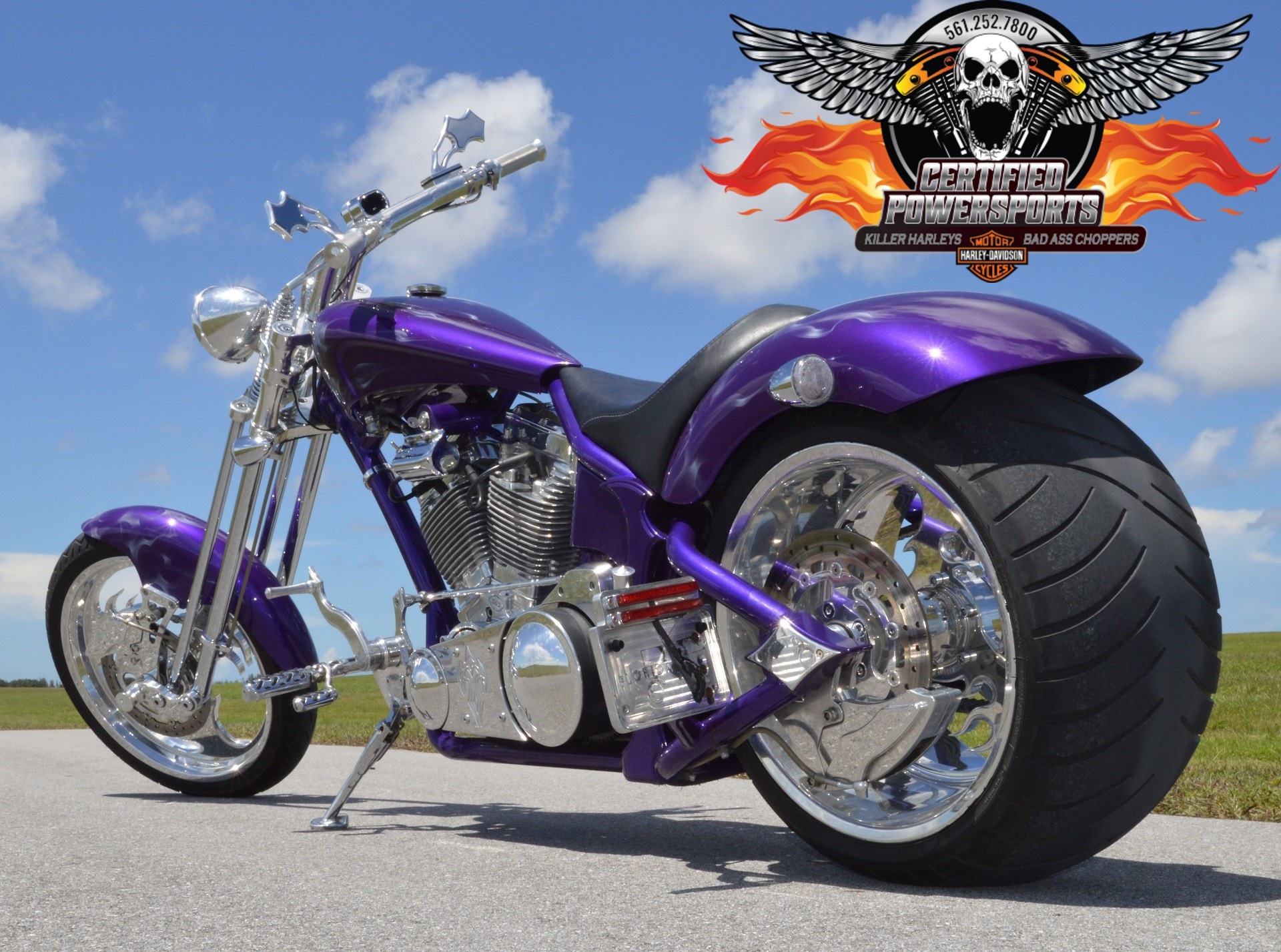 2007
BOURGET BIKE WORKS
DRAGON 330 SPRINGER SOFTAIL CHOPPER 1 Owner. Excellent Condition.
Only 4,553 Miles!
SOLD
---