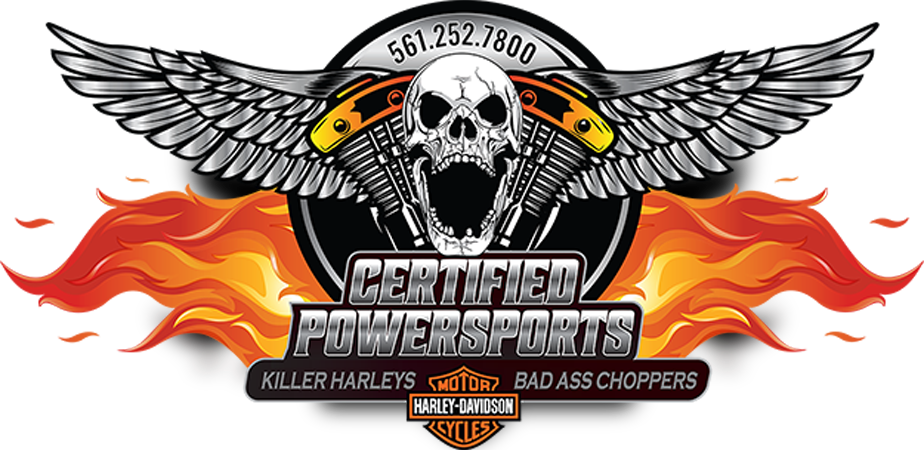 "We won't sell a motorcycle that we personally would not ride - period."

Looking to purchase a quality Motorcycle?
We sell the cleanest Harley Davidson Motorcycles and Choppers I can find check out our diverse Inventory For Sale.
I spend a great deal of time looking for these special Motorcycles, if you want a Great Deal on the Cleanest Motorcycle I can find by searching hundreds of units a week from the biggest auctions nationwide, dealer trades and outright purchases I make every week, call me. The Motorcycles I choose will be Cleaner and Nicer than any like it, Simply Put I won't sell a Motorcycle that I personally would not Ride.
---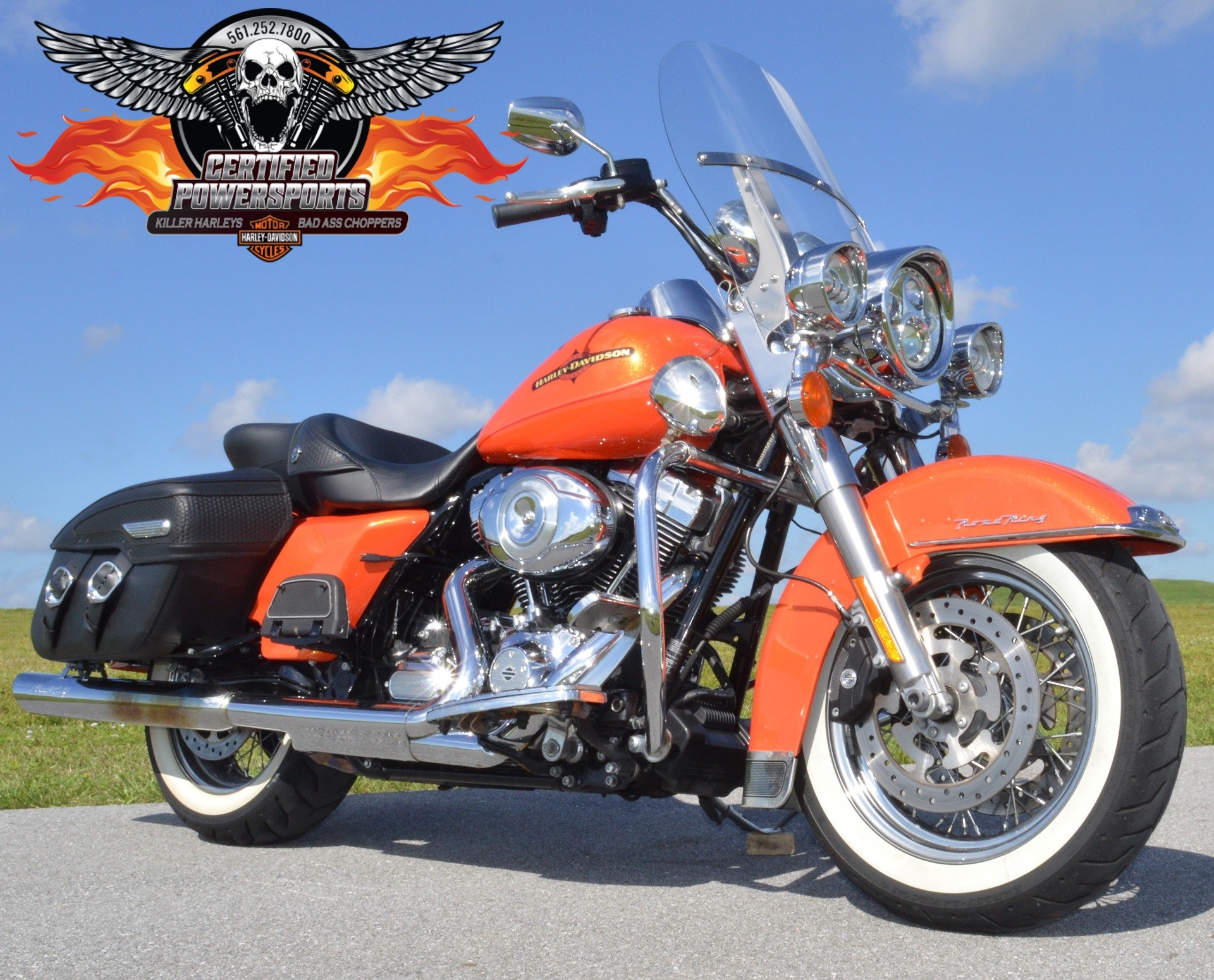 2012
HARLEY DAVIDSON
ROAD KING CLASSIC FLHRC, $3,500 In Extras! Excellent Condition!
Only 8,593 MILES!
$11,999.00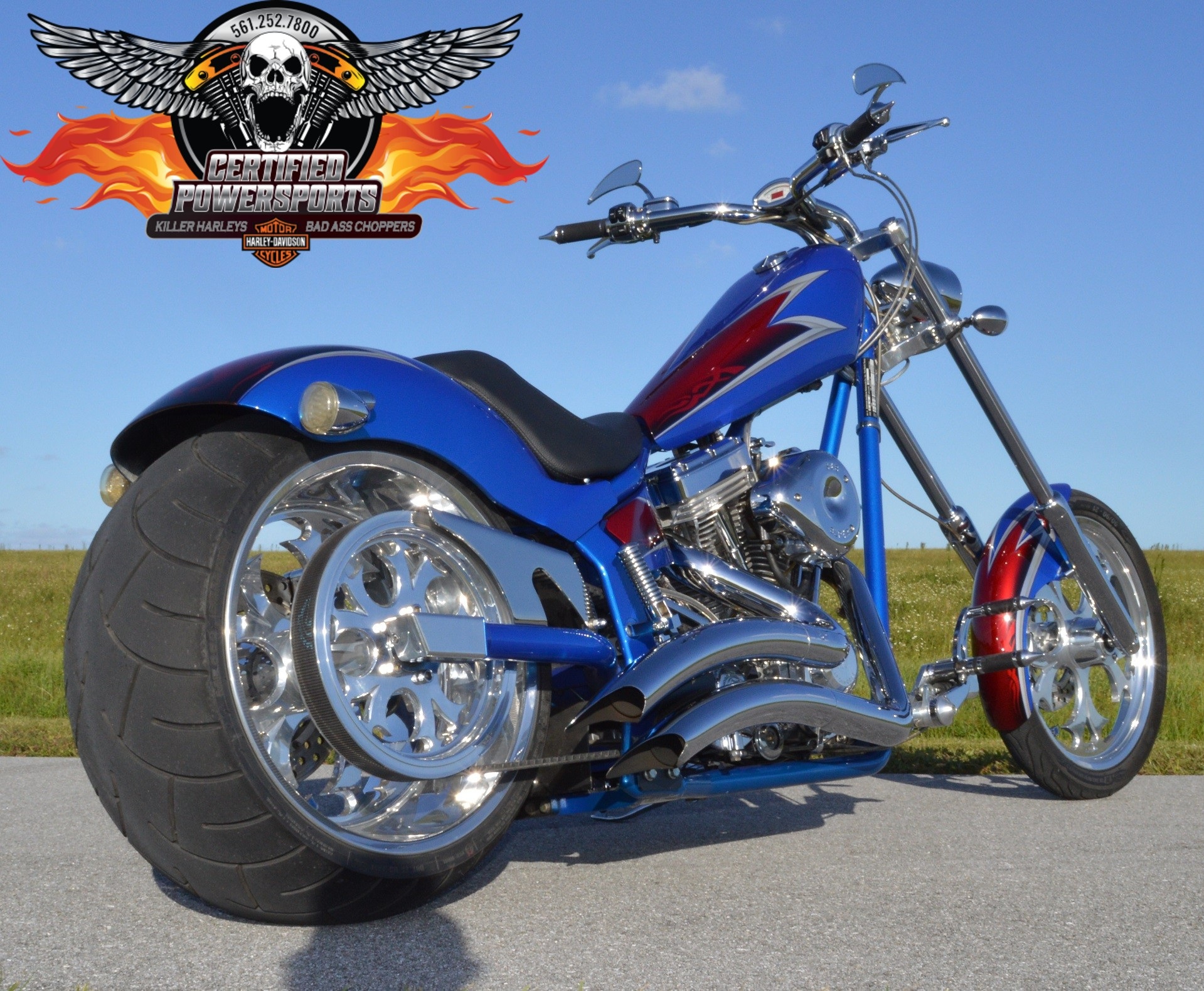 2006
AMERICAN IRONHORSE TEXAS SOFTAIL CHOPPER
Mint Condition, $4,500 Upgraded XTR Extreme Graphic Paint Spectacular!
Only 7,223 Miles!
$13,999.00
2017
HARLEY DAVIDSON For All Intents and Purposes this Harley Is New
DELUXE SOFTAIL FLSTN, $2,000 IN EXTRAS.
* ONLY 73 MILES *
$16,995.00
2000
HARLEY DAVIDSON $8,000 in Extras!
EXTREMELY CUSTOM DEUCE FXSTD, 1 Owner! Showroom Mint Condition!
Only 19,620 Miles!
$7,995.00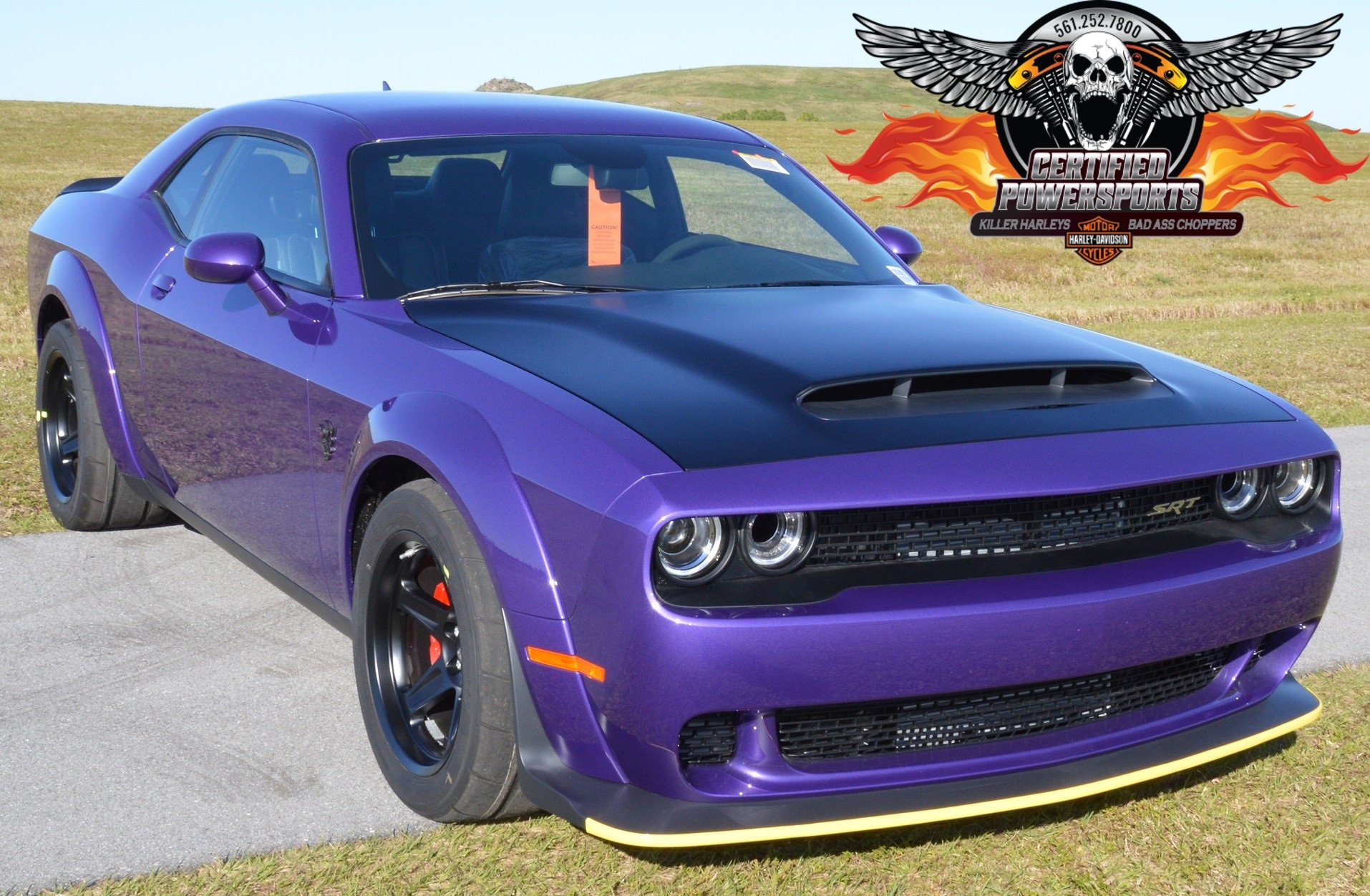 2018
DODGE Only 224 Made in Plum Crazy Pearl and only 11 made with the Black Satin Hood
CHALLENGER SRT DEMON in PLUM CRAZY PEARL
ONLY 12 MILES!!!!!!
$165,000.00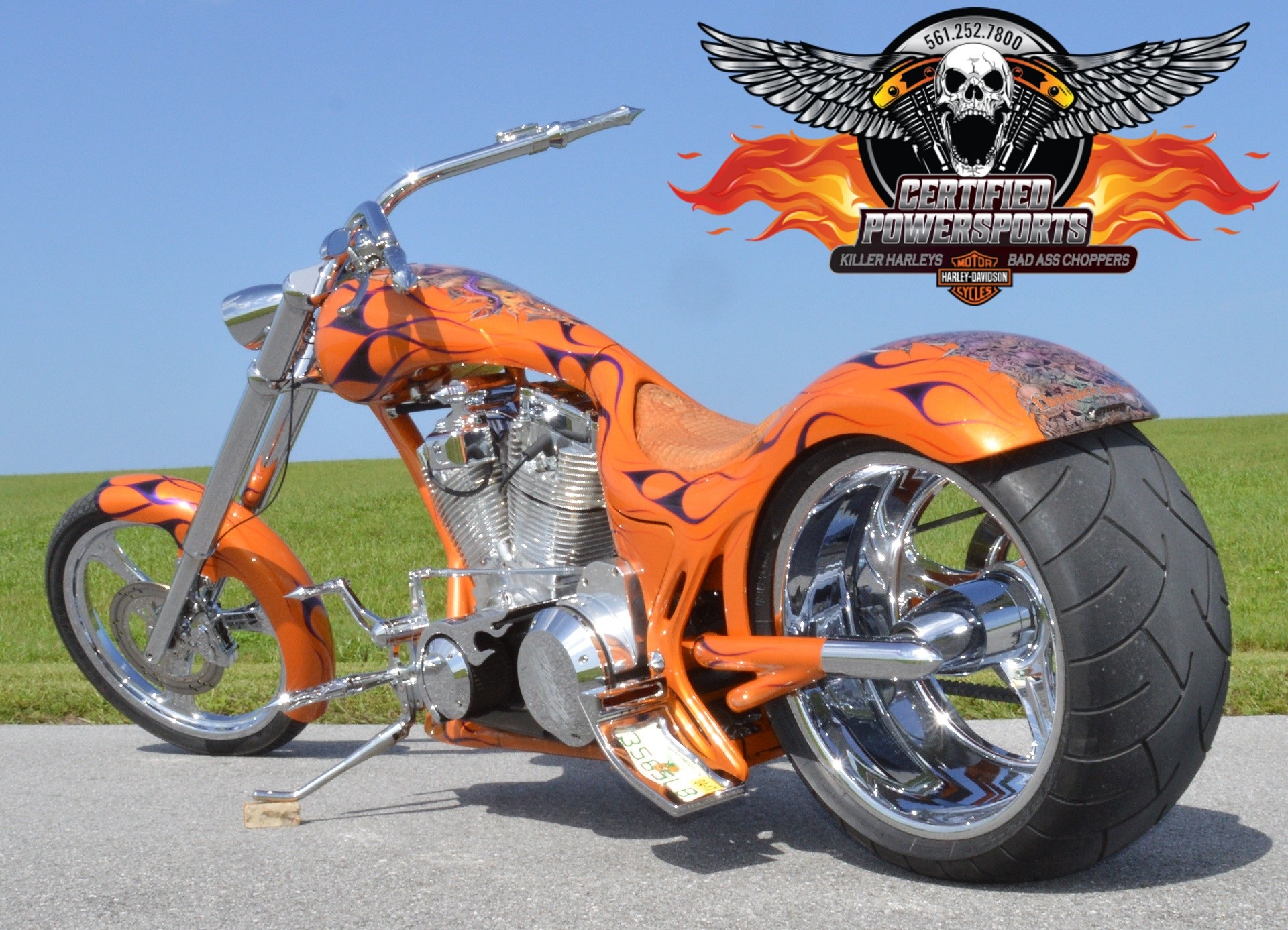 2007
THUNDER CYCLE DESIGNS EDDIE TROTTA
PRO-STREET DROP SEAT SOFTAIL 300 CHOPPER, Excellent Condition!
Only 1,121 miles!
SOLD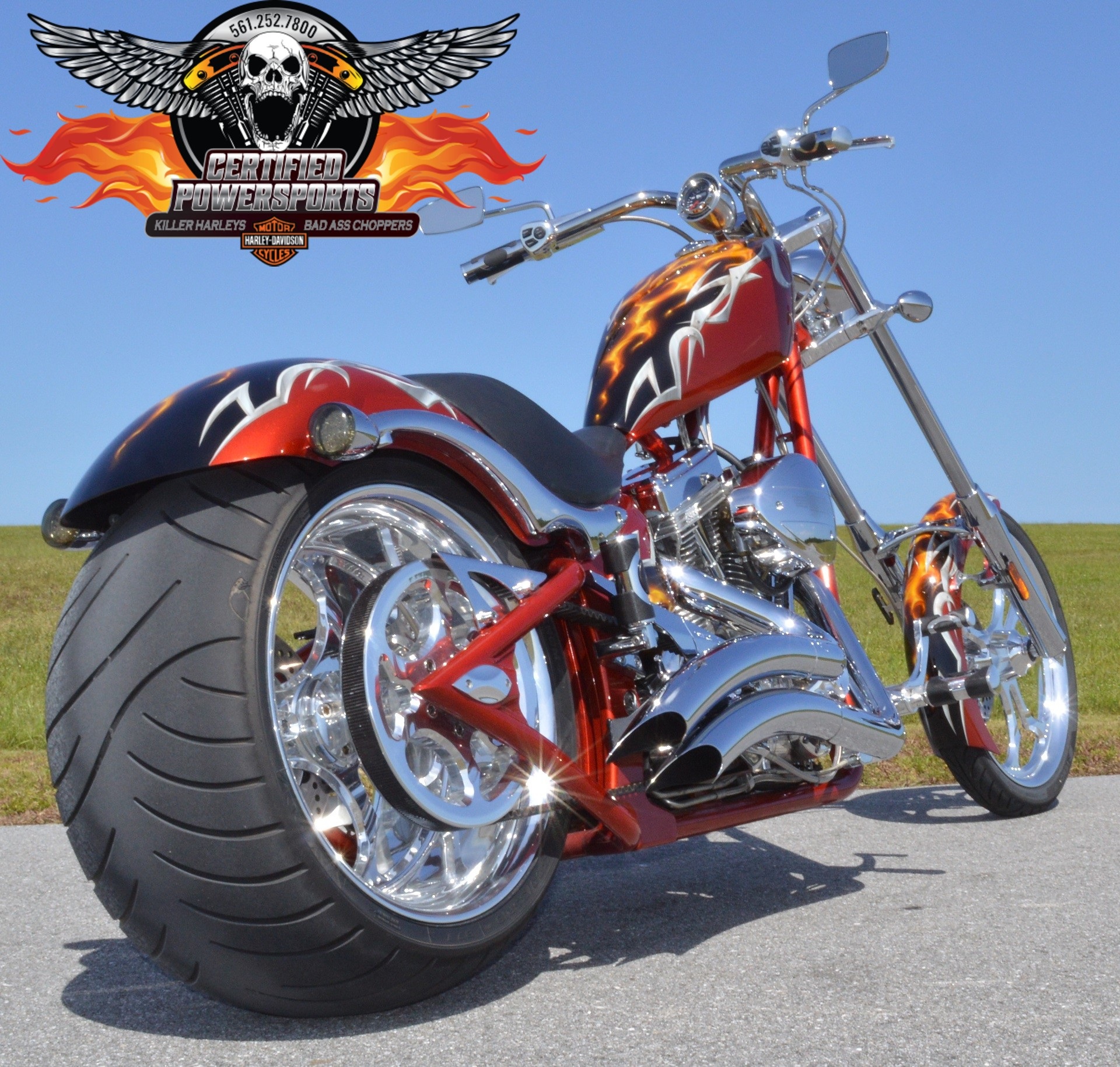 2008
BIG DOG Truly Like New Condition!
K-9 SOFTAIL CHOPPER 300 REAR Stage 5 Paint Job!
Only 2,967 miles!
$16,999.00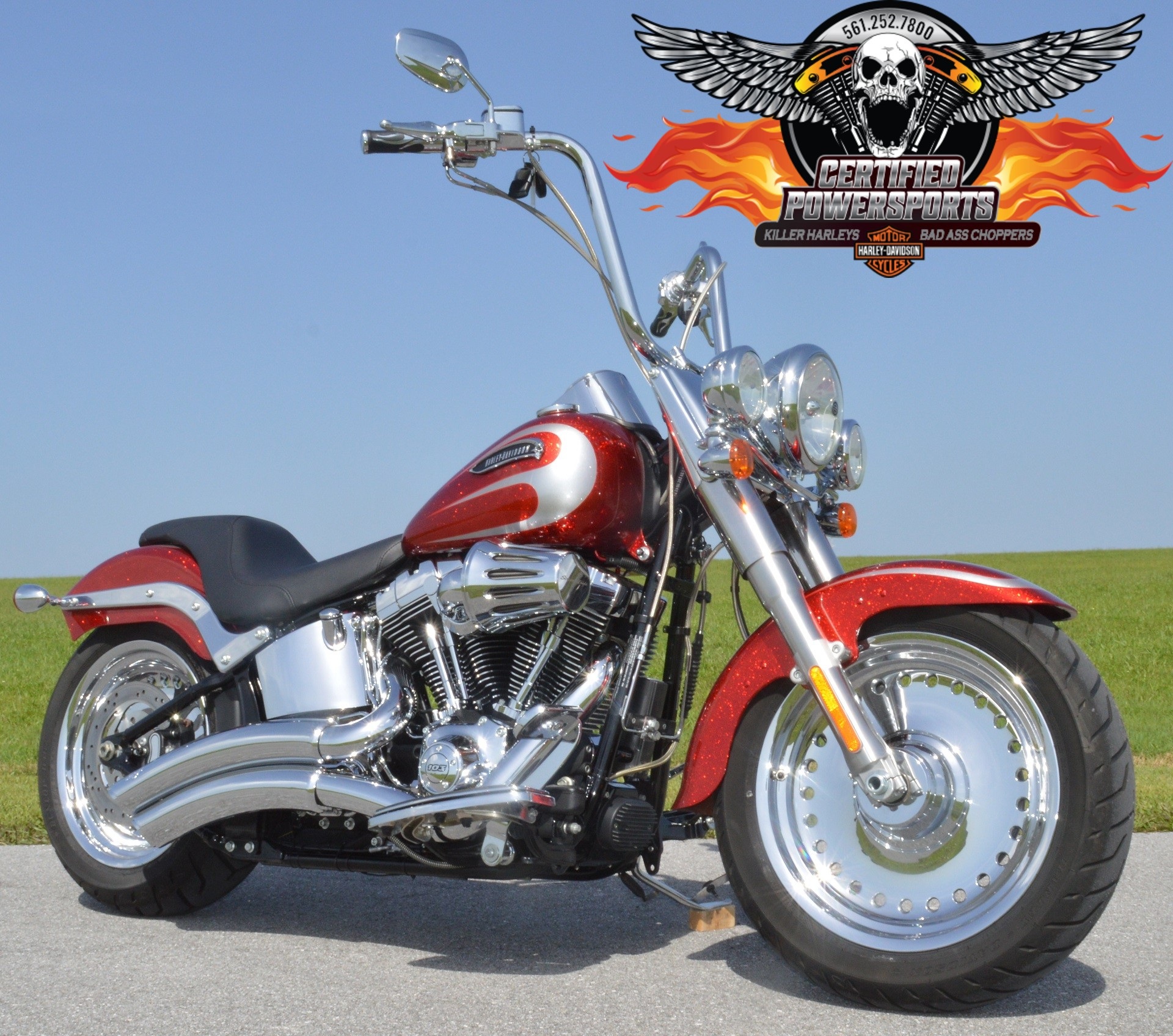 2014
HARLEY DAVIDSON $7,500 in Extras!
FATBOY SOFTAIL FLSTF Mint Condition Runs and Looks Like New!
Only 880 miles!
$11,999.00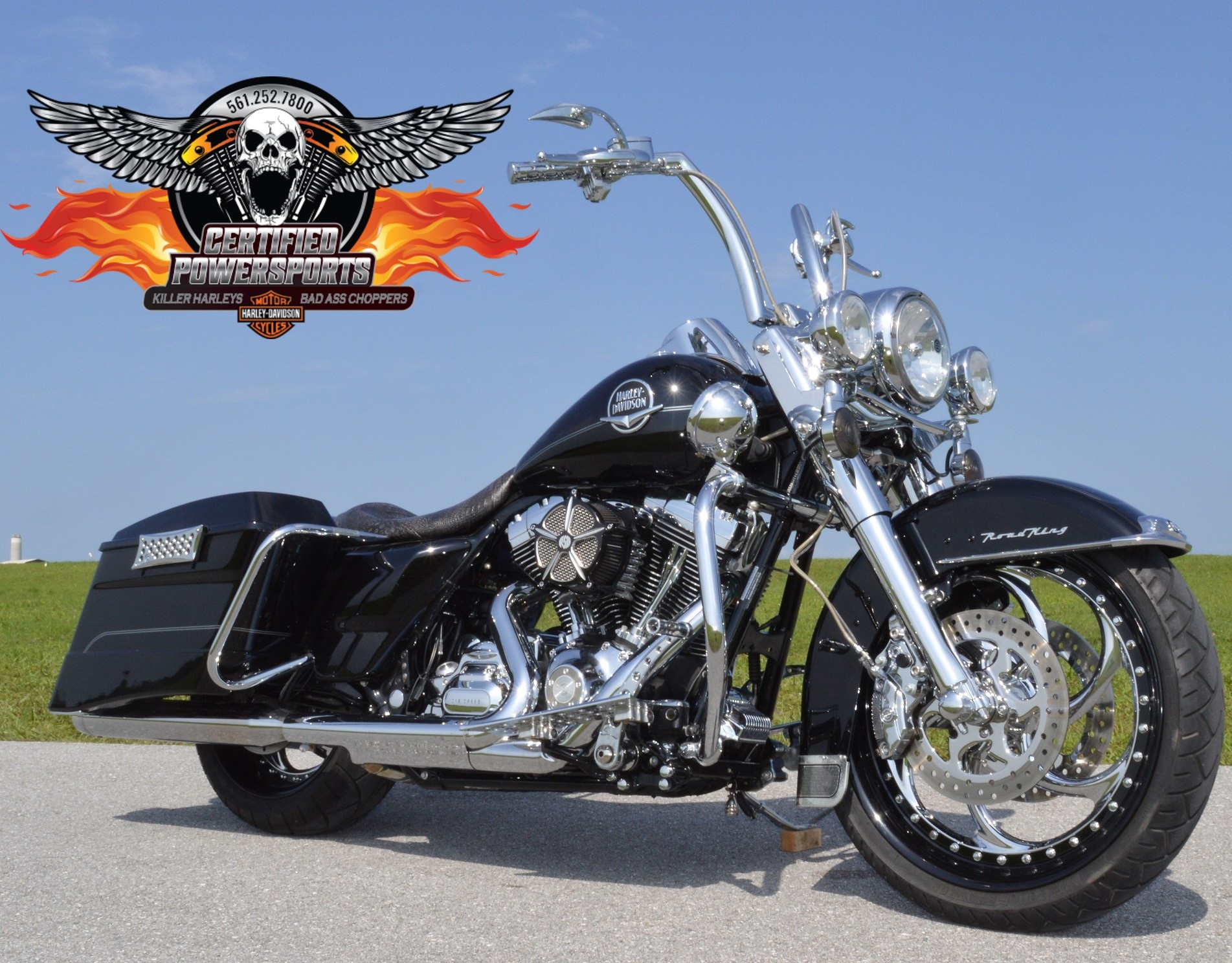 2009
HARLEY DAVIDSON ROAD KING BAGGER ABS FLHR
$12,500 in EXTRAS! MINT Condition!
* ONLY 2,301 miles *
$15,995.00
2009
HARLEY DAVIDSON $2,500 in Nice Extras!
V-ROD MUSCLE ABS VRSCF
Only 1,102 one owner miles!
$9,995.00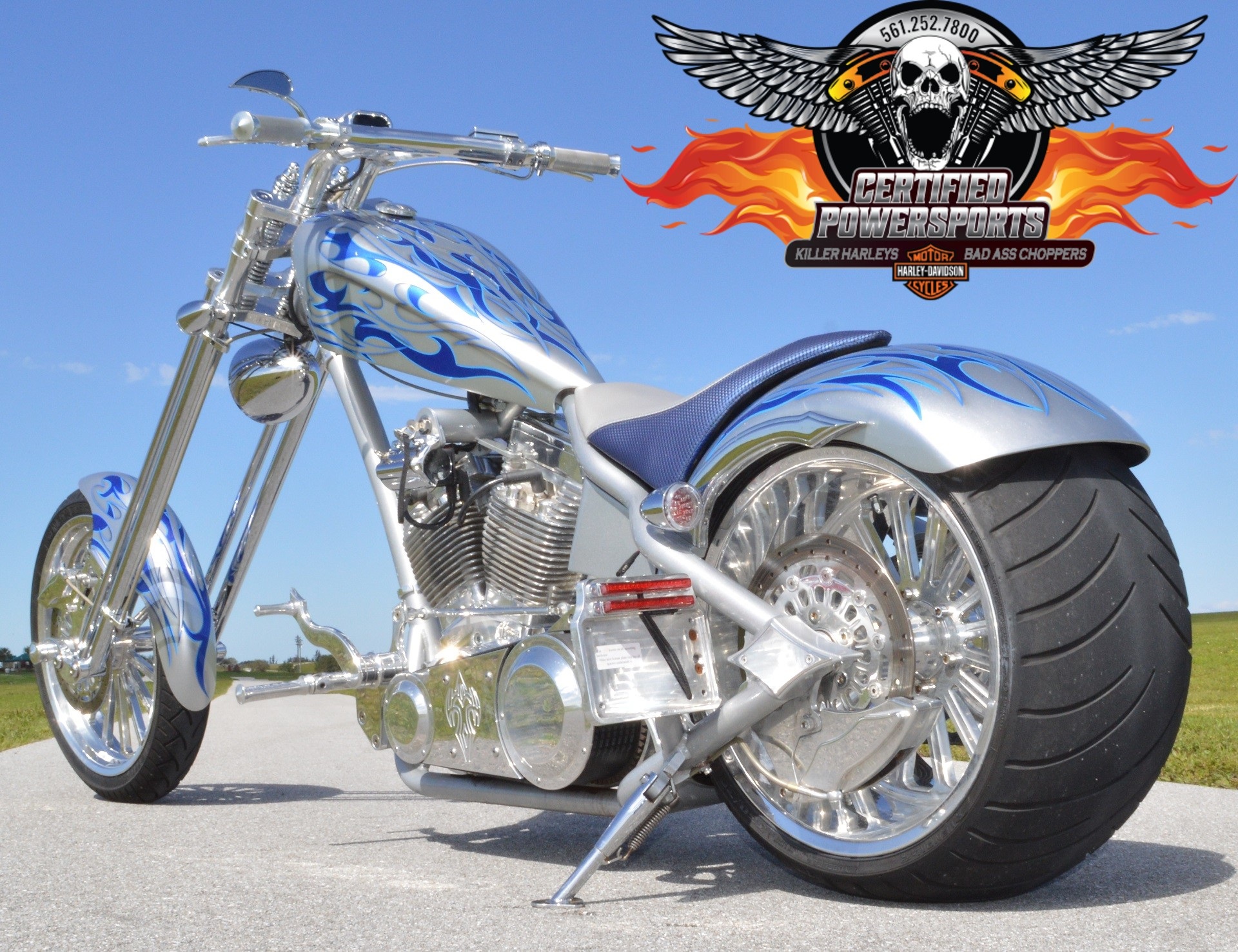 2006
BOURGET BIKE WORKS
DRAGON 330 SPRINGER CHOPPER, Only 325 Miles! Exceptionally Mint Condition!!
* ONLY 325 Miles *
SOLD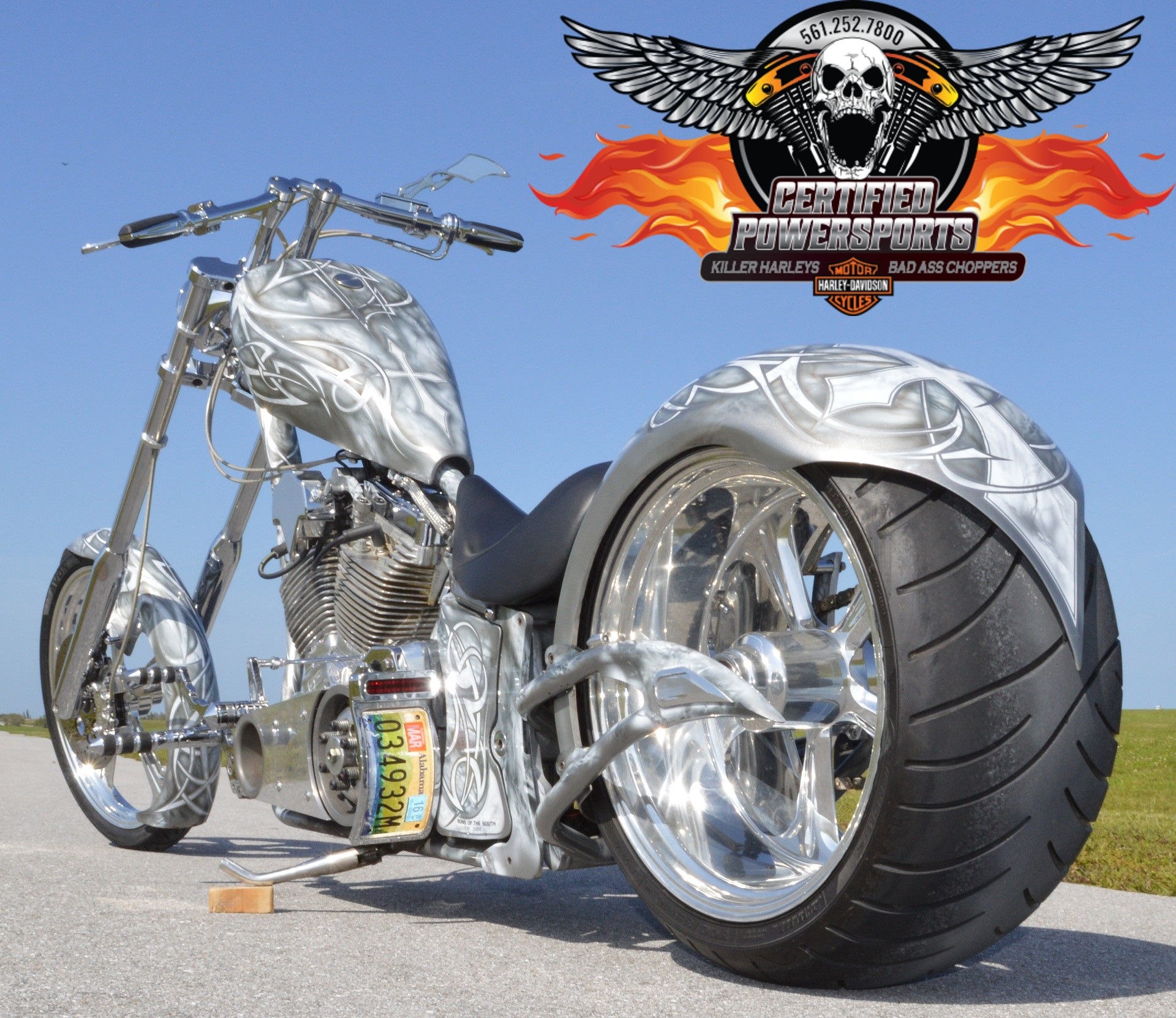 2006
BIG BEAR CHOPPERS
SLED 300 AFFLICTION SOFTAIL CHOPPER, Very Custom Order!
Very Low Miles!
$19,995.00
---