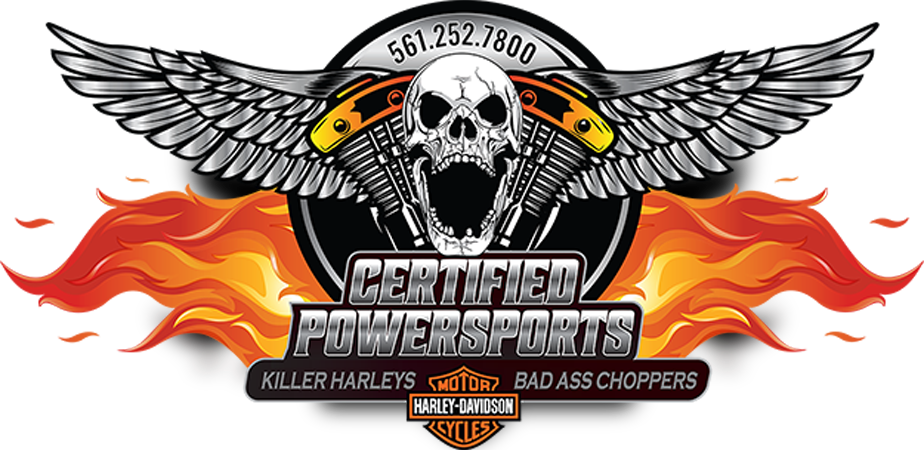 "We won't sell a motorcycle that we personally would not ride - period."

Looking to purchase a quality Motorcycle?
We sell the cleanest Harley Davidson Motorcycles and Choppers I can find check out our diverse Inventory For Sale.
I spend a great deal of time looking for these special Motorcycles, if you want a Great Deal on the Cleanest Motorcycle I can find by searching hundreds of units a week from the biggest auctions nationwide, dealer trades and outright purchases I make every week, call me. The Motorcycles I choose will be Cleaner and Nicer than any like it, Simply Put I won't sell a Motorcycle that I personally would not Ride.
---
2007
HARLEY DAVIDSON Many EXTRAS!
STREET GLIDE CUSTOM BIG WHEEL BAGGER
Well Maintained 31,993 Miles
$19,990.00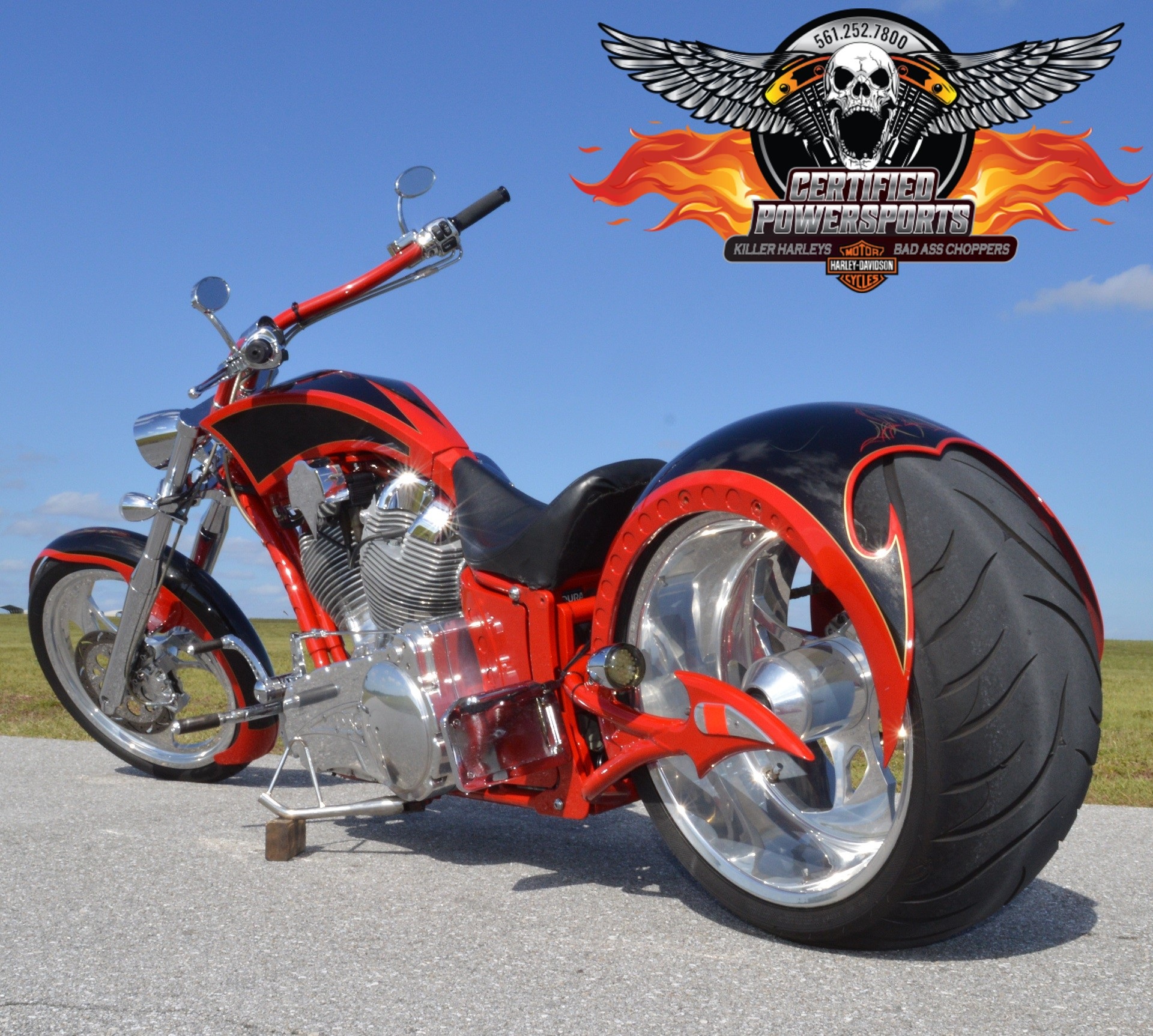 2009
BIG BEAR CHOPPERS Very Custom Order
ATHENA 300 SOFTAIL CHOPPER 114ci EFI MOTOR, One Owner.
Only 4,296 One Owner Miles
$24,995.00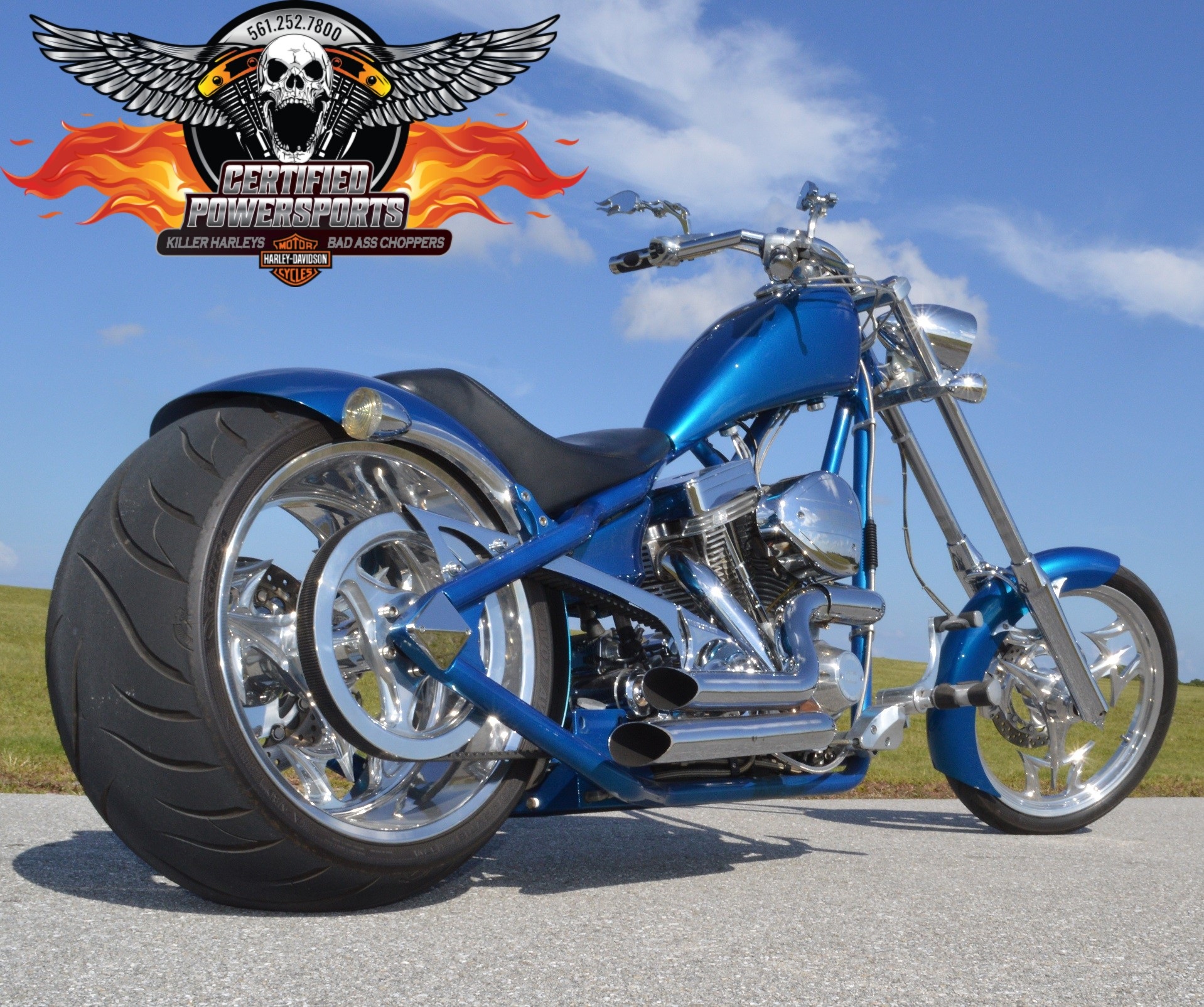 2005
BIG DOG MOTORCYCLES
RIDGEBACK 300 REAR TIRE CHOPPER, Excellent Condition, Stunning Paint!
Only 11,922 miles
$14,995.00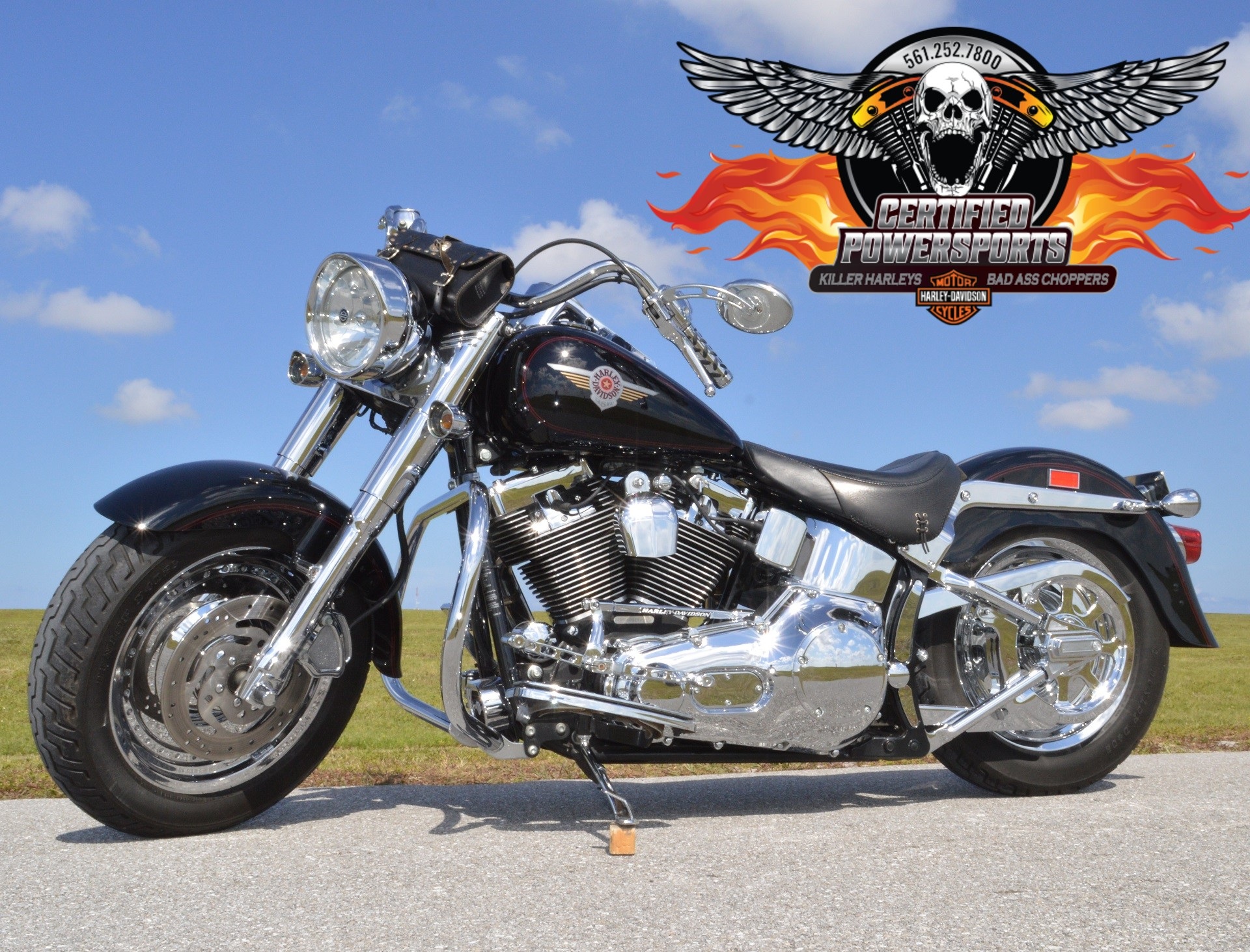 2001
HARLEY DAVIDSON $7,500 in Extras!
FATBOY SOFTAIL FLSTF Excellent Showroom Condition!
Only 22,061 miles
$9,995.00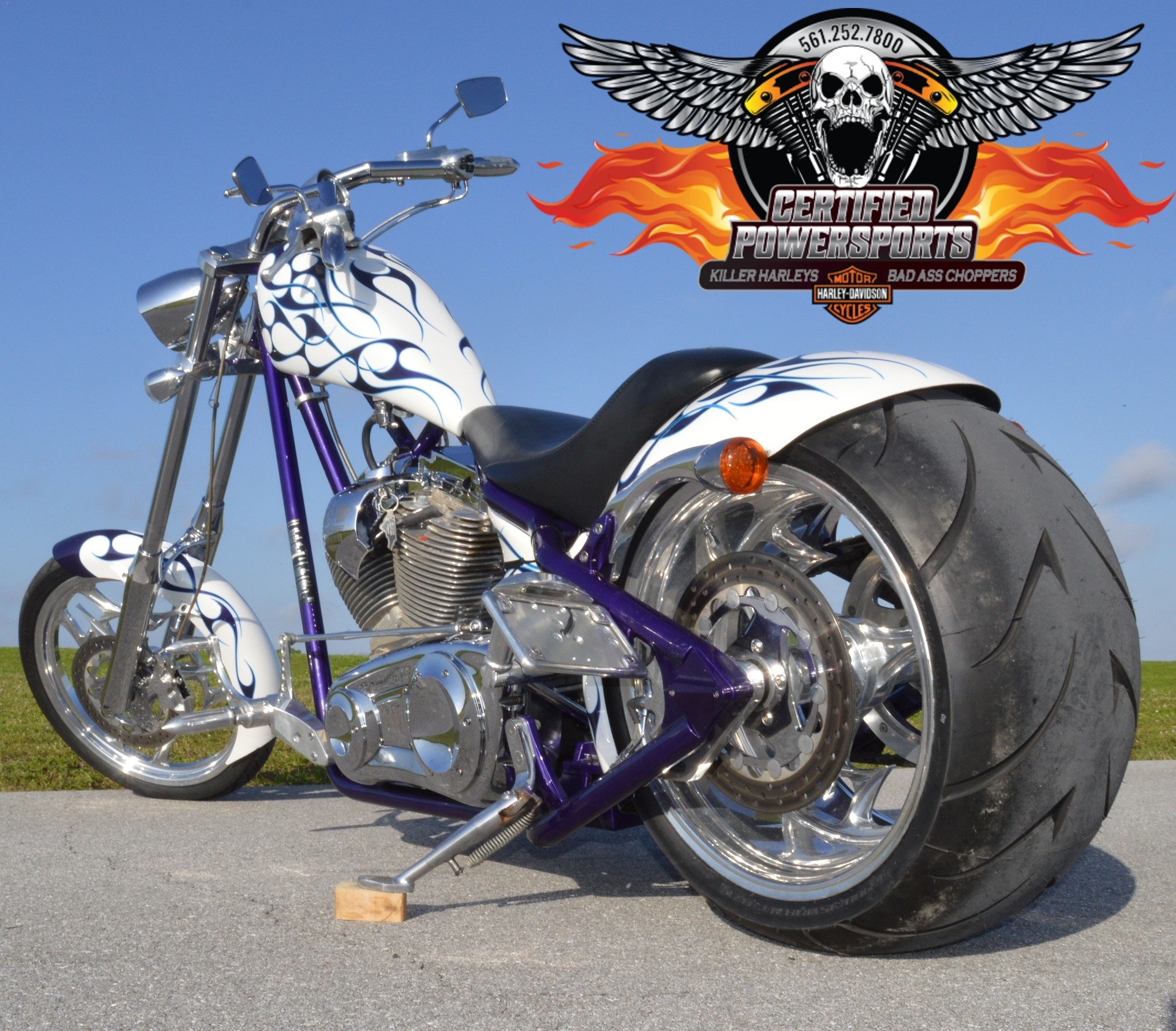 2005
BIG DOG MOTORCYCLE Excellent Condition
RIDGEBACK 300 REAR TIRE CHOPPER Black With Flames Paint Job
Only 7,258 miles
$14,995.00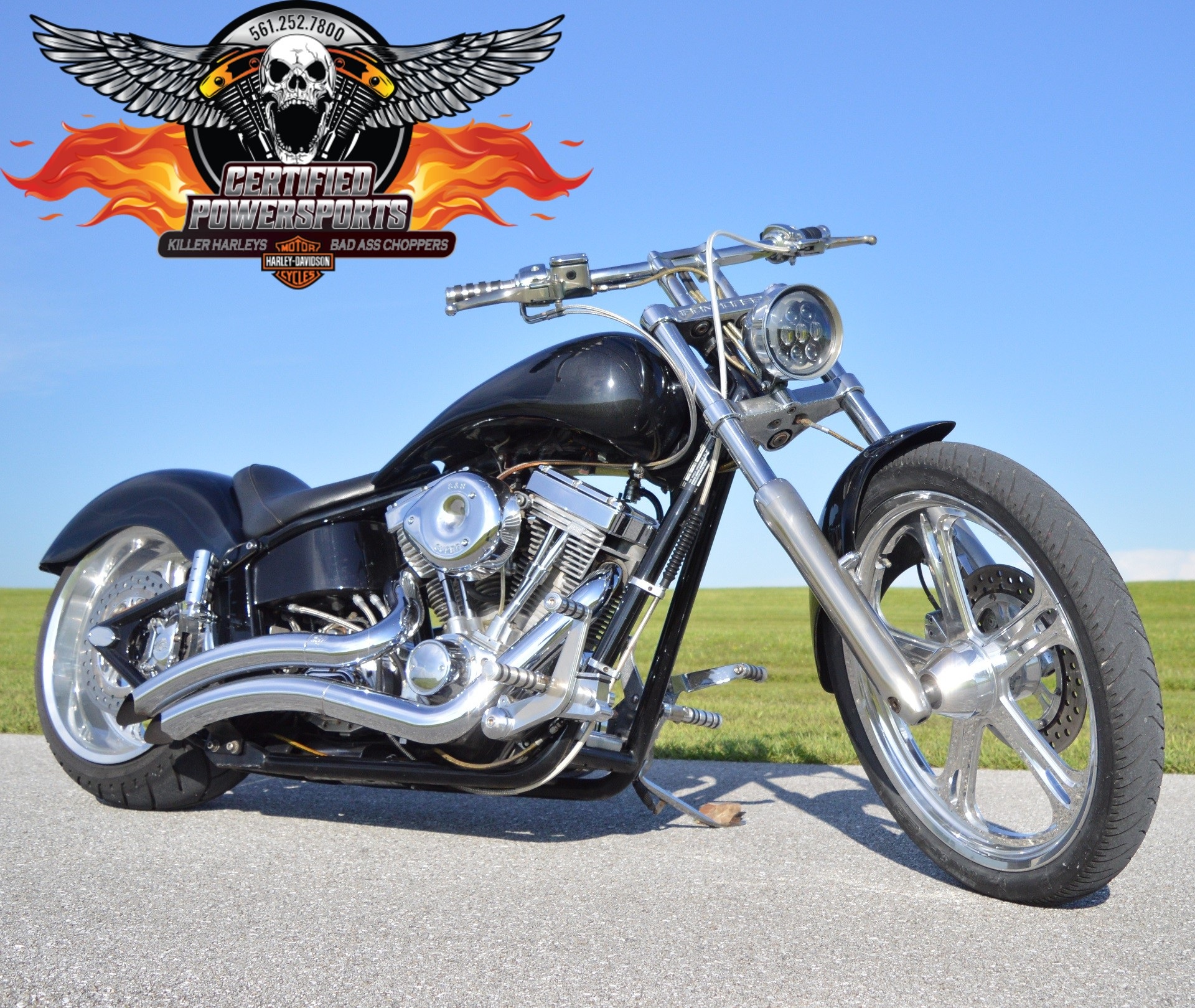 2003
AMERICAN IRONHORSE
OUTLAW SOFTAIL CHOPPER Showroom Condition!
Actual 6,035 Miles as of 1-26-2021
$9,995.00
2007
BIG DOG MOTORCYCLES
BULLDOG 300 PRO STREET SOFTAIL CHOPPER, Stage 5 Custom Paint Job
Only 13,847 miles
$14,995.00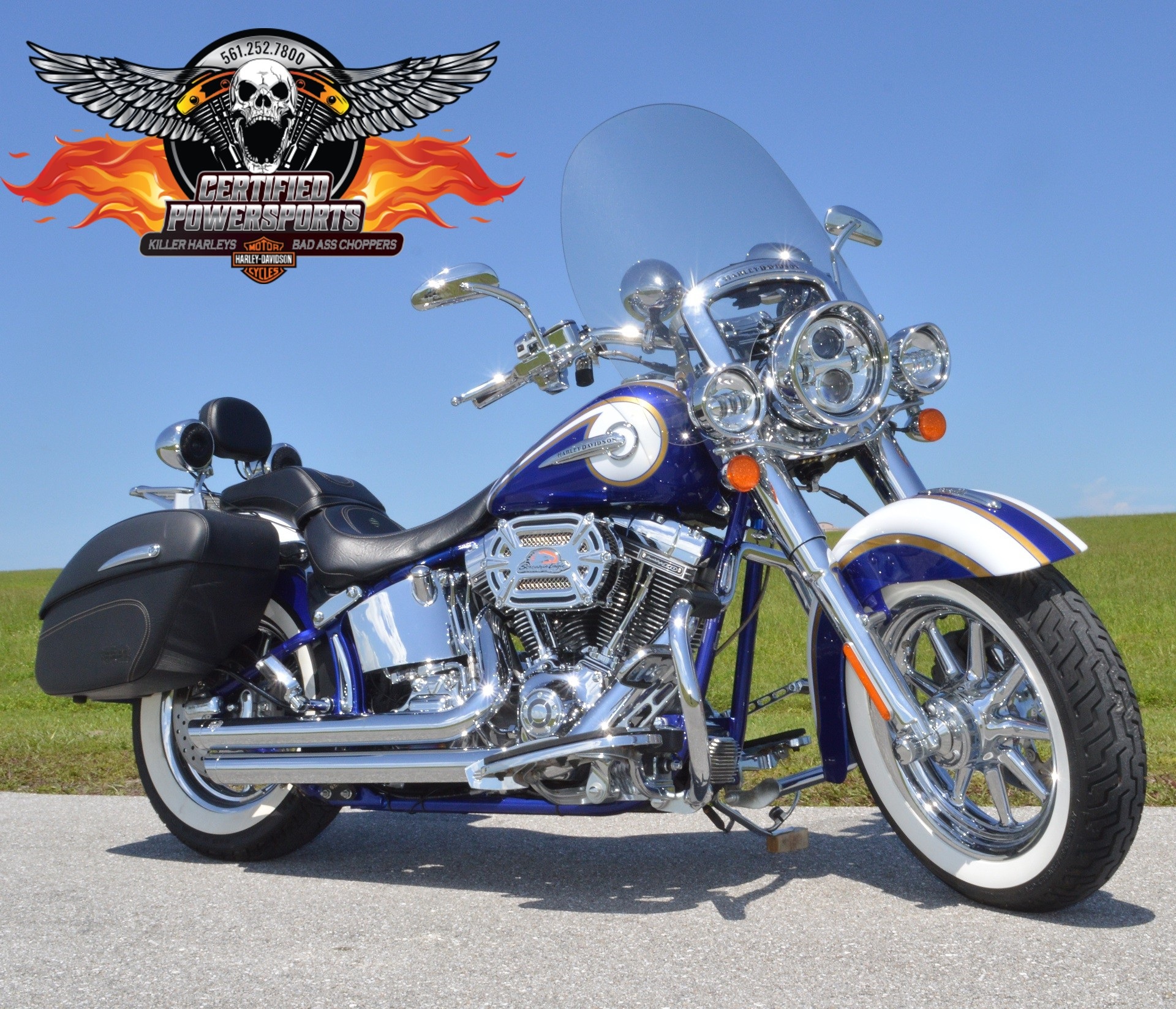 2014
HARLEY DAVIDSON $4,500 in Extras! Mint Condition!
CVO FLSTNSE DELUXE SOFTAIL 110cc SCREAMIN EAGLE
Only 2,659 One Owner Miles!
SOLD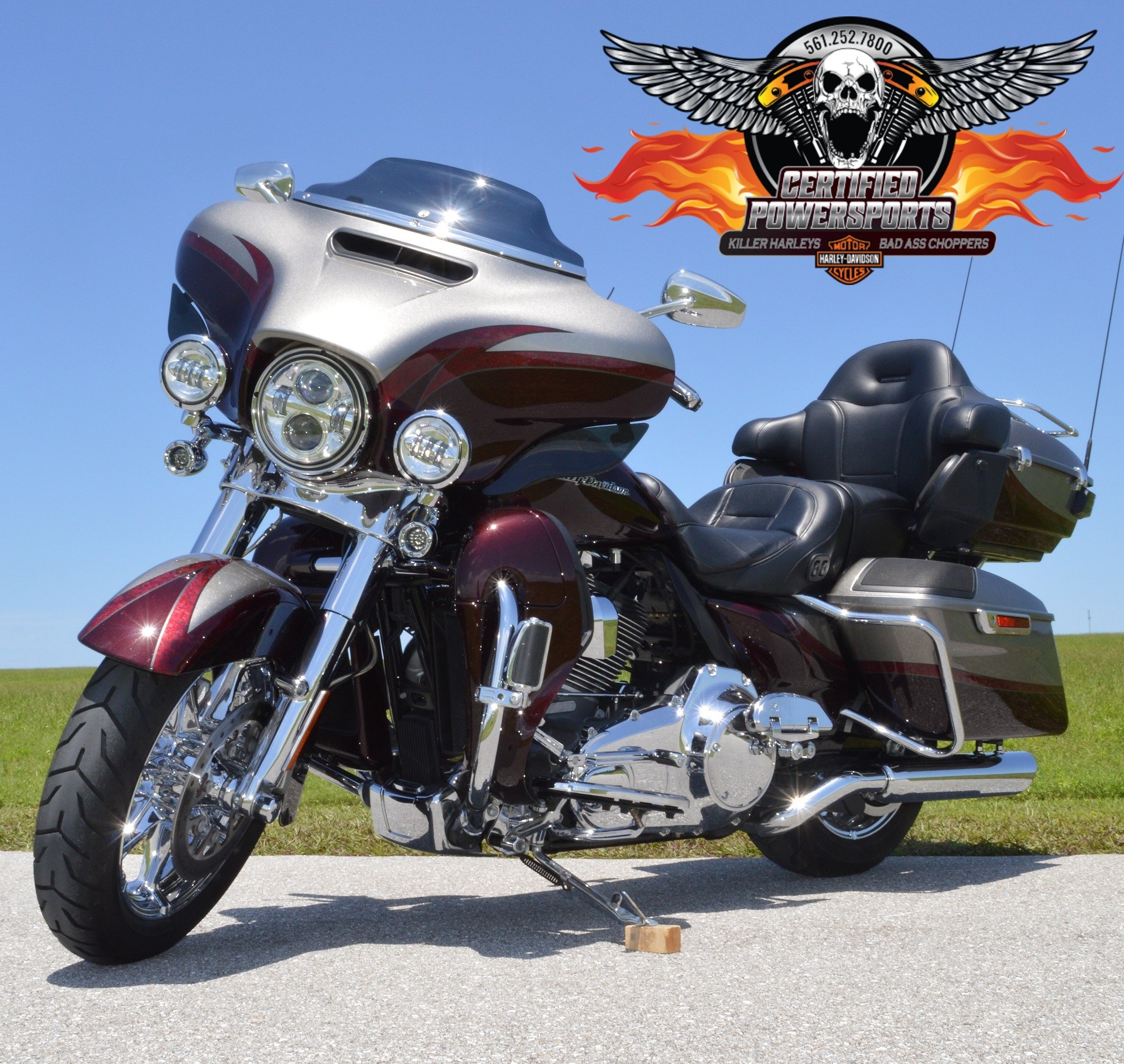 2015
HARLEY DAVIDSON Mint Condition!
FLHTKSE CVO ULTRA LIMITED SCREAMIN EAGLE BAGGER
Only 9,357 Miles
$27,999.00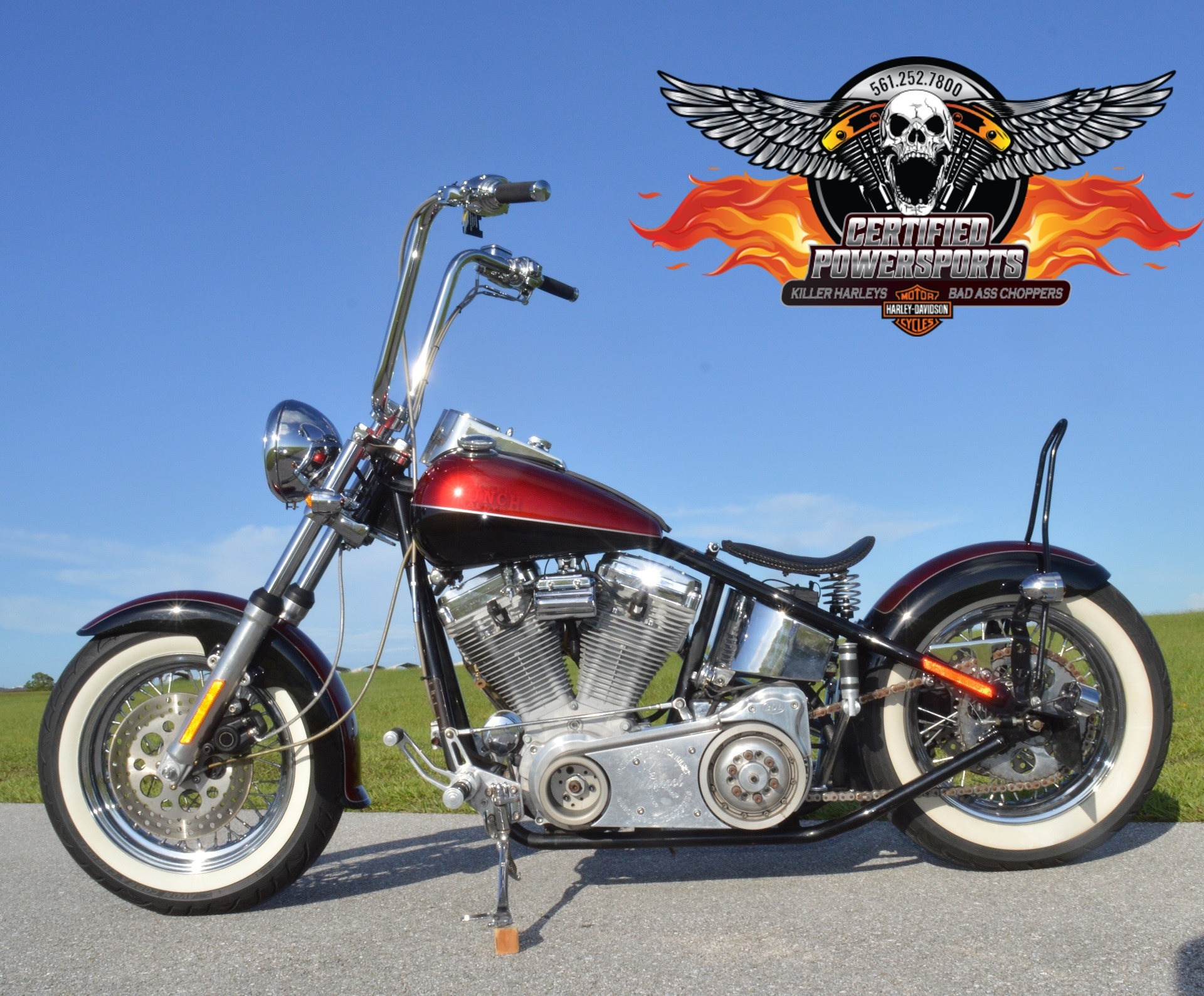 2008
SUCKER PUNCH SALLY
HARLEY SLED BOBBER CHOPPER Excellent Showroom Condition
Only 1,649 miles
$11,995.00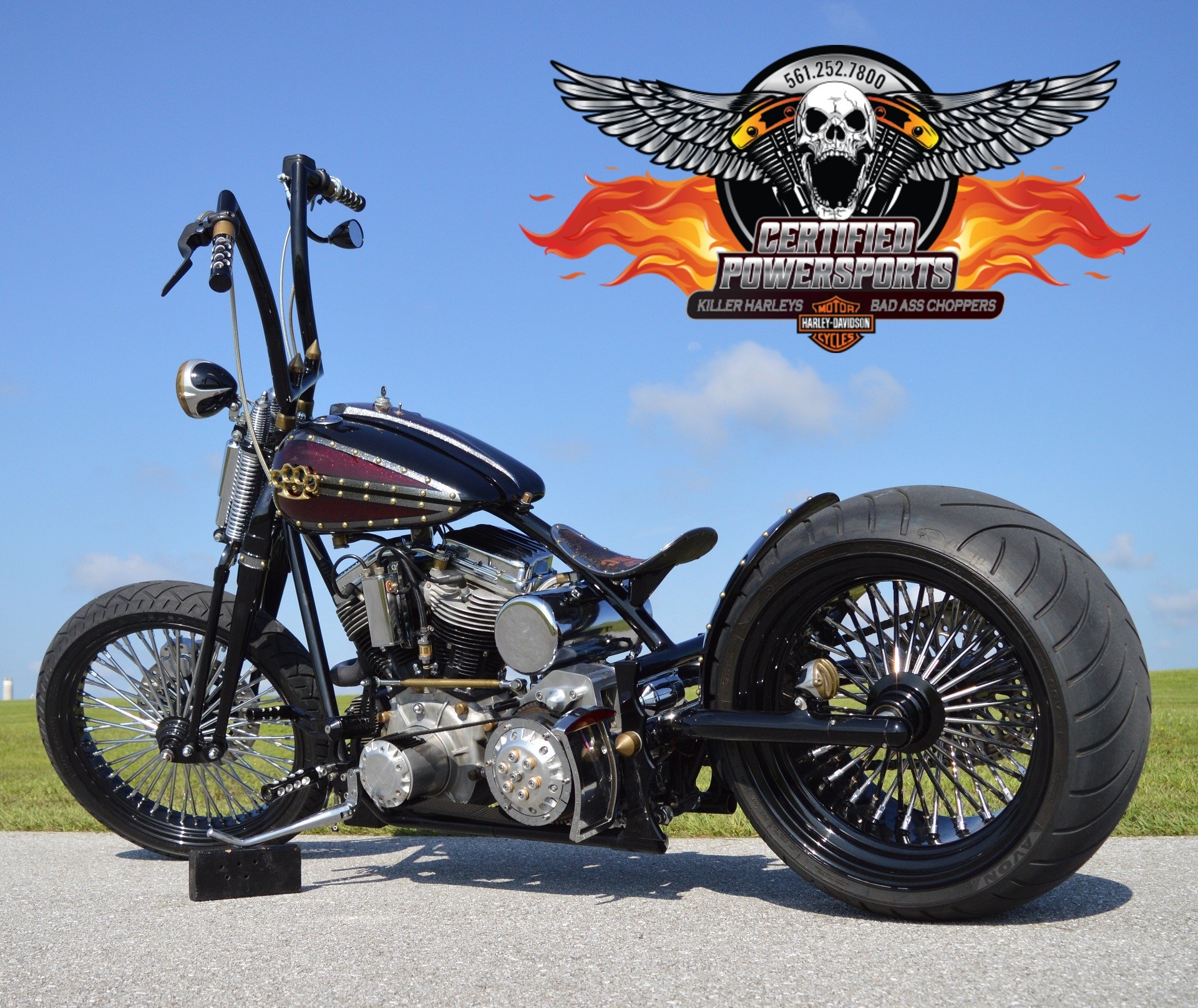 1950
HARLEY DAVIDSON PANHEAD
MINT CONDITION VERY CUSTOM SPRINGER BOBBER 300 CHOPPER
Very Low Miles!
$34,995.00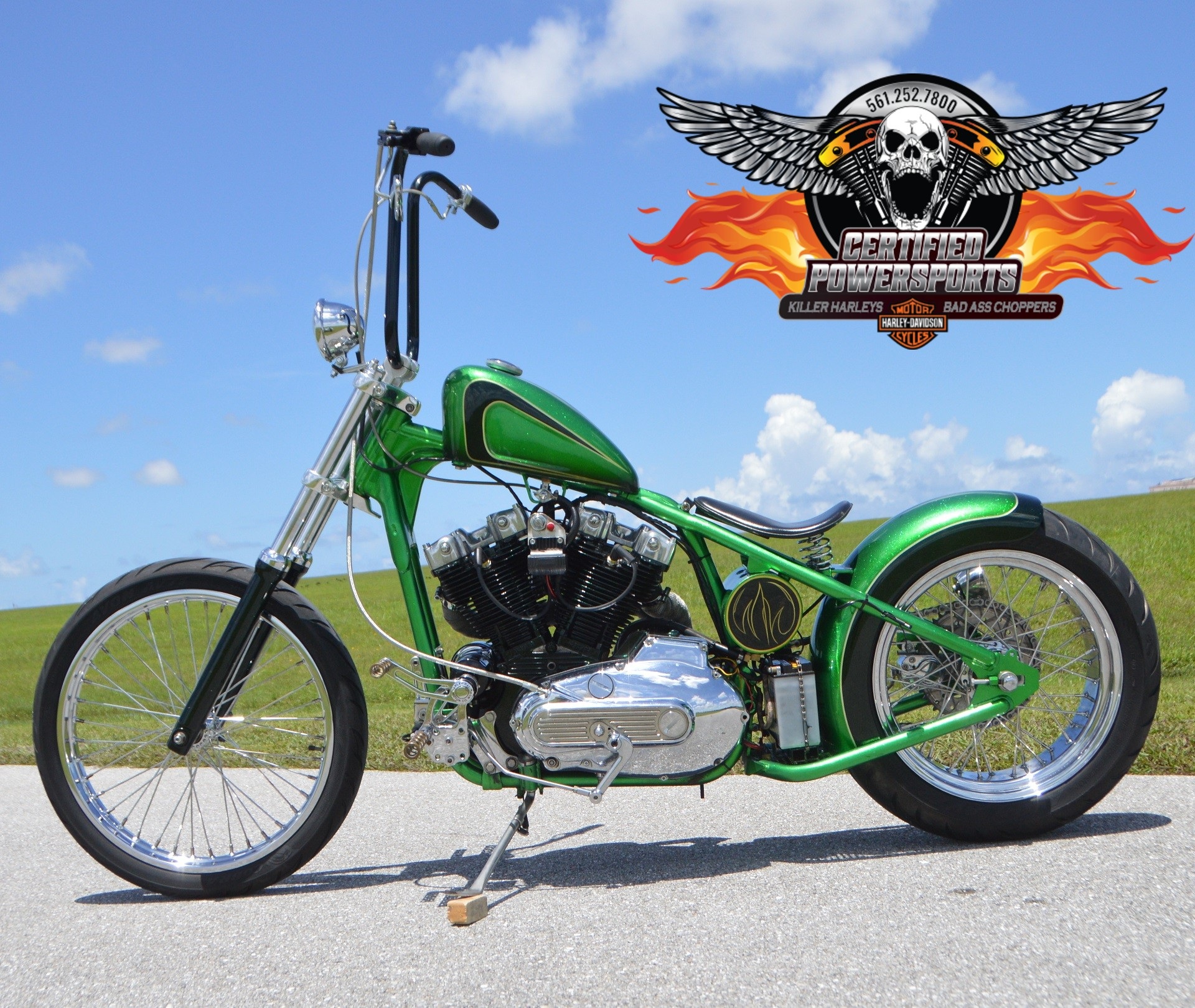 1984
HARLEY DAVIDSON
CUSTOM IRONHEAD BOBBER Mint Condition!
Very Low Miles!
SOLD
---