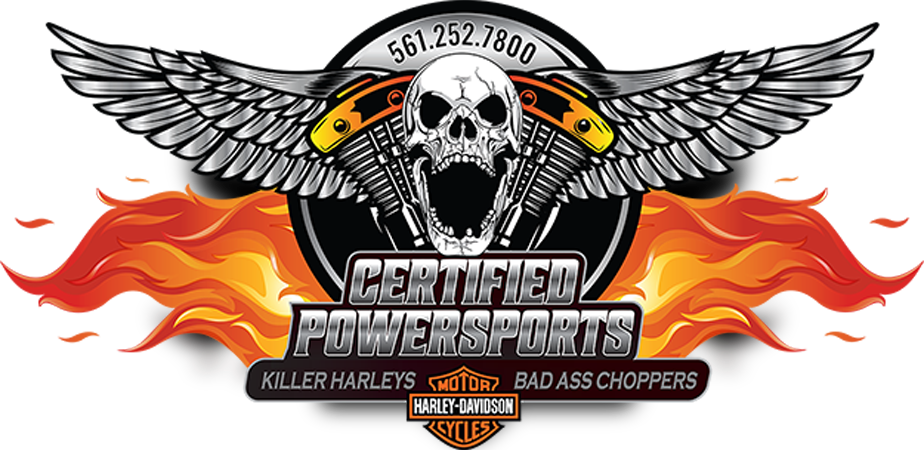 "We won't sell a motorcycle that we personally would not ride - period."

Looking to purchase a quality Motorcycle?
We sell the cleanest Harley Davidson Motorcycles and Choppers I can find check out our diverse Inventory For Sale.
I spend a great deal of time looking for these special Motorcycles, if you want a Great Deal on the Cleanest Motorcycle I can find by searching hundreds of units a week from the biggest auctions nationwide, dealer trades and outright purchases I make every week, call me. The Motorcycles I choose will be Cleaner and Nicer than any like it, Simply Put I won't sell a Motorcycle that I personally would not Ride.
---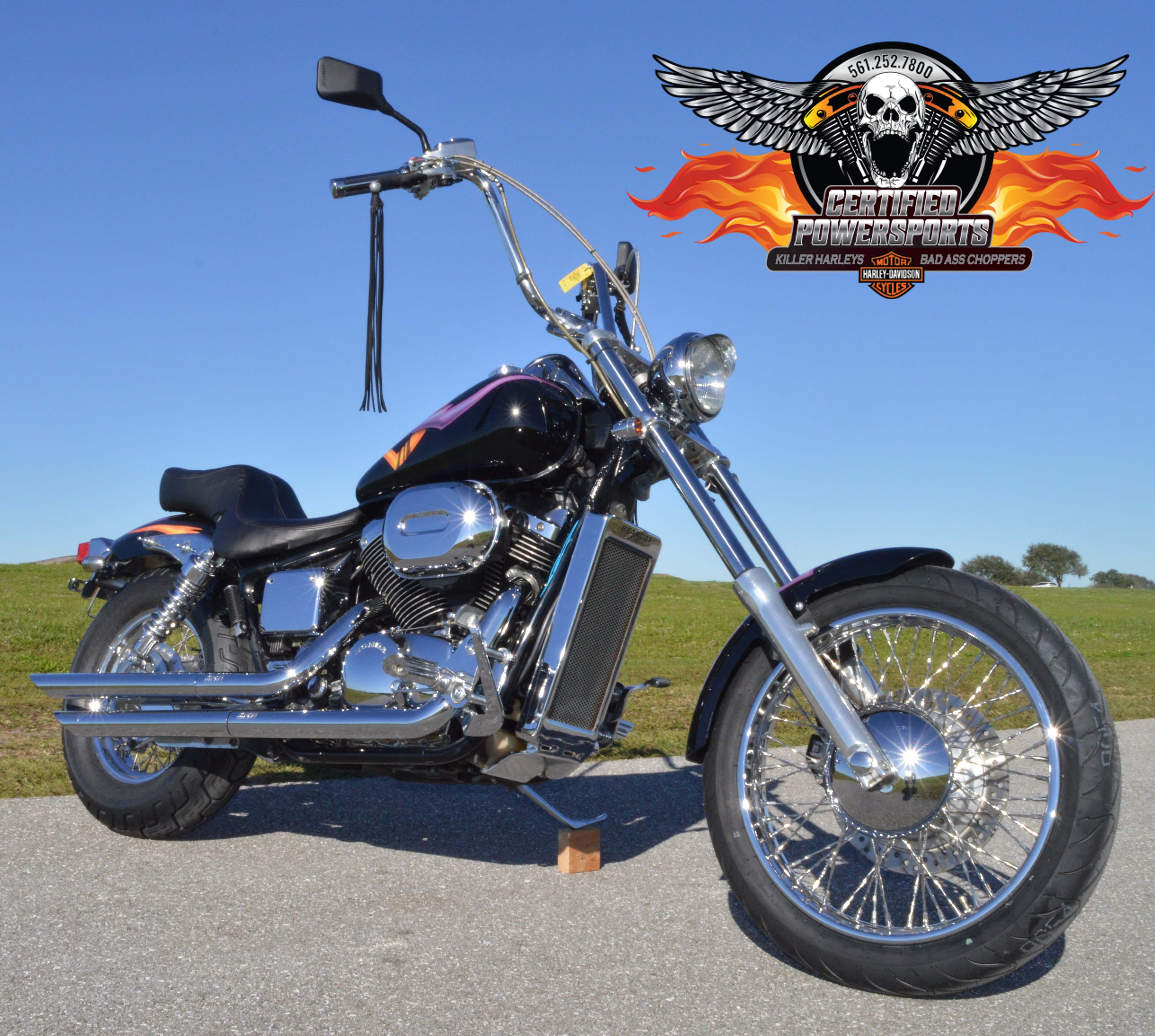 2001
HONDA One Owner. $7,500 in Upgrades
SHADOW SPIRIT BEARCAT CUSTOM TOURING BIKE VT750DC1
Only 4,304 One Owner Miles
$3,995.00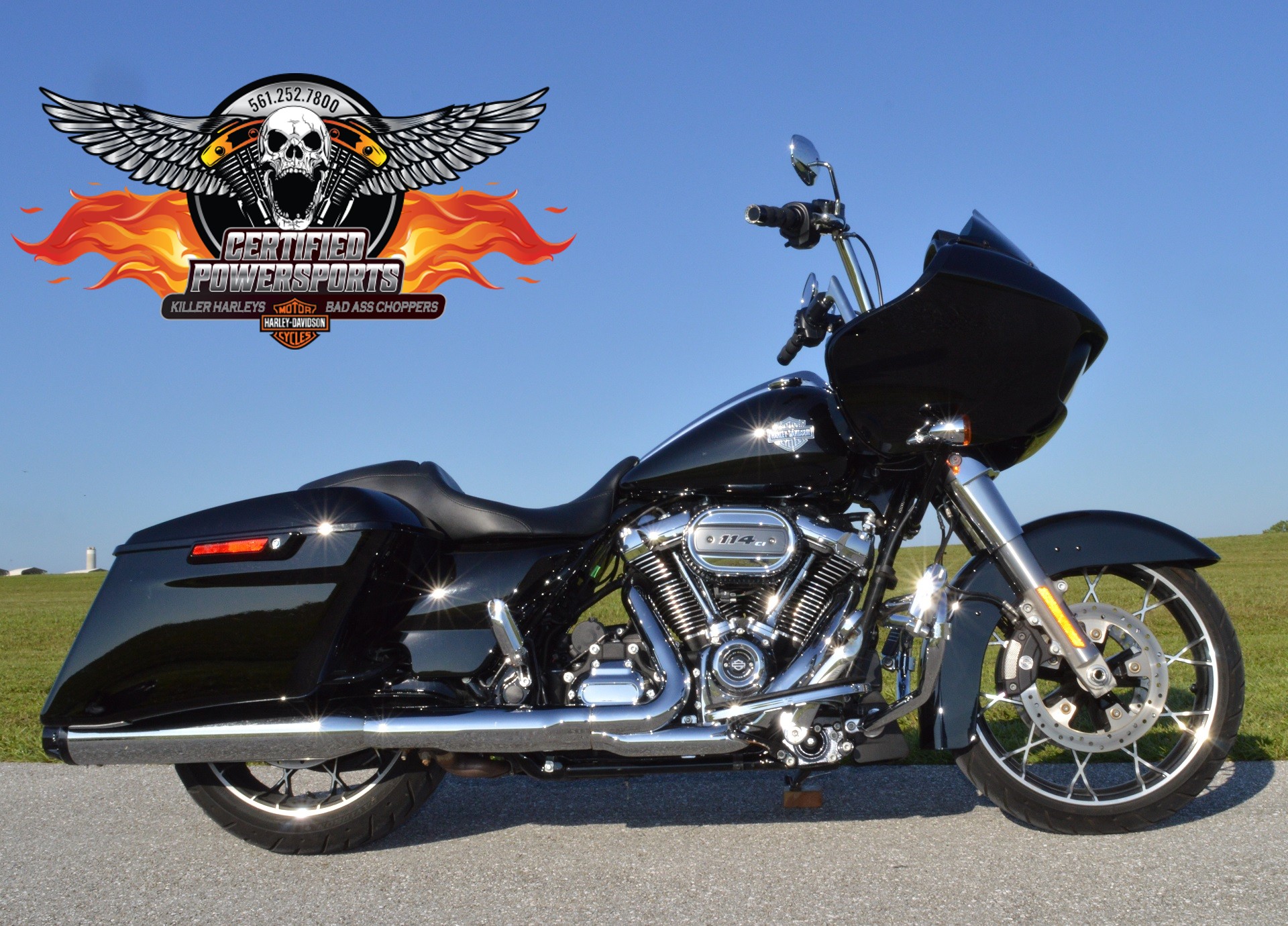 2021
HARLEY DAVIDSON
ROAD GLIDE SPECIAL FLTRXS
LOW Miles
$** INBOUND ** TBD **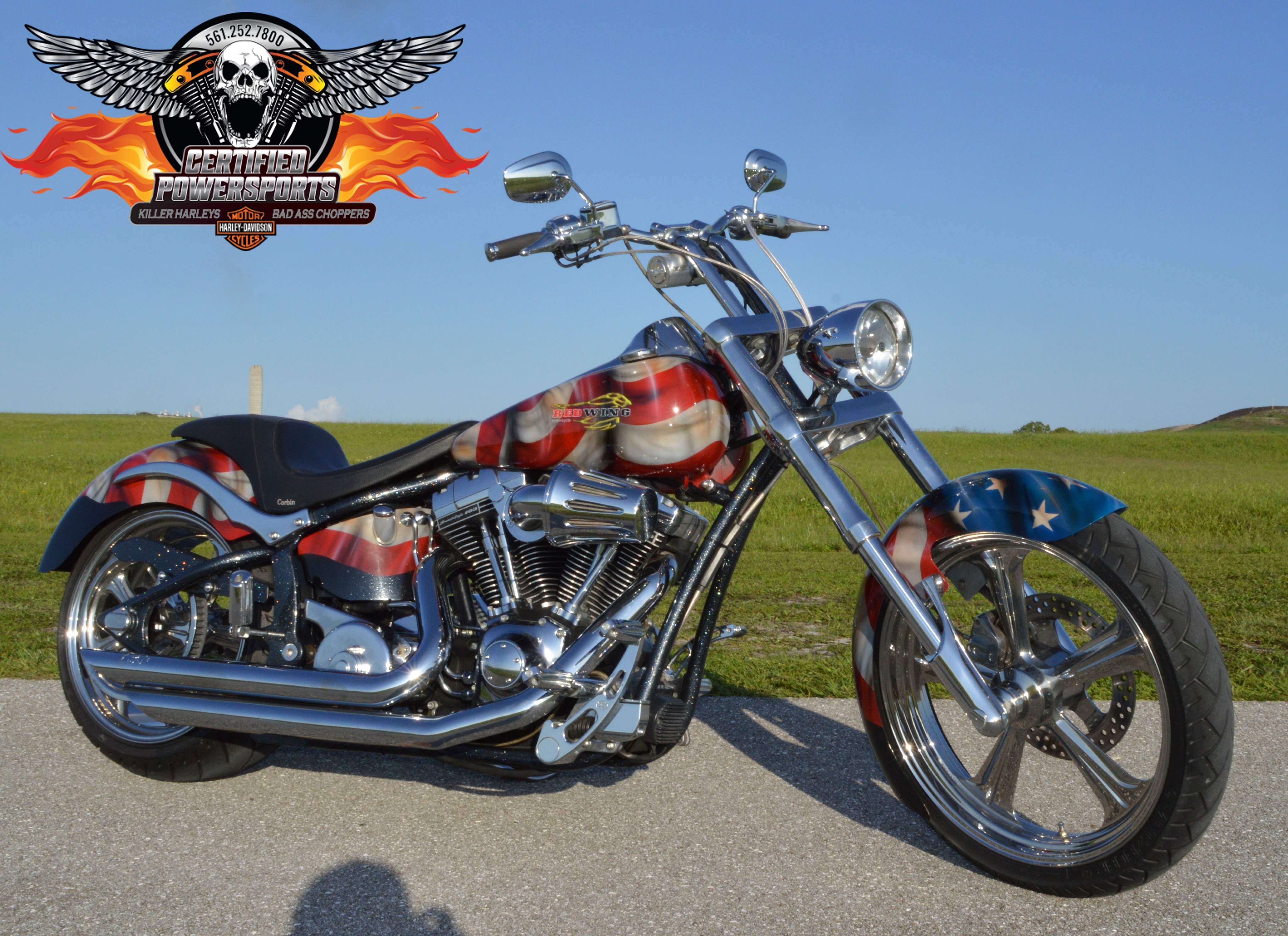 2008
STEVEN TYLER RED WING
HARLEY SCREAMIN EAGLE PRO STREET SOFTAIL CHOPPER
Only 7,985 Miles
$13,995.00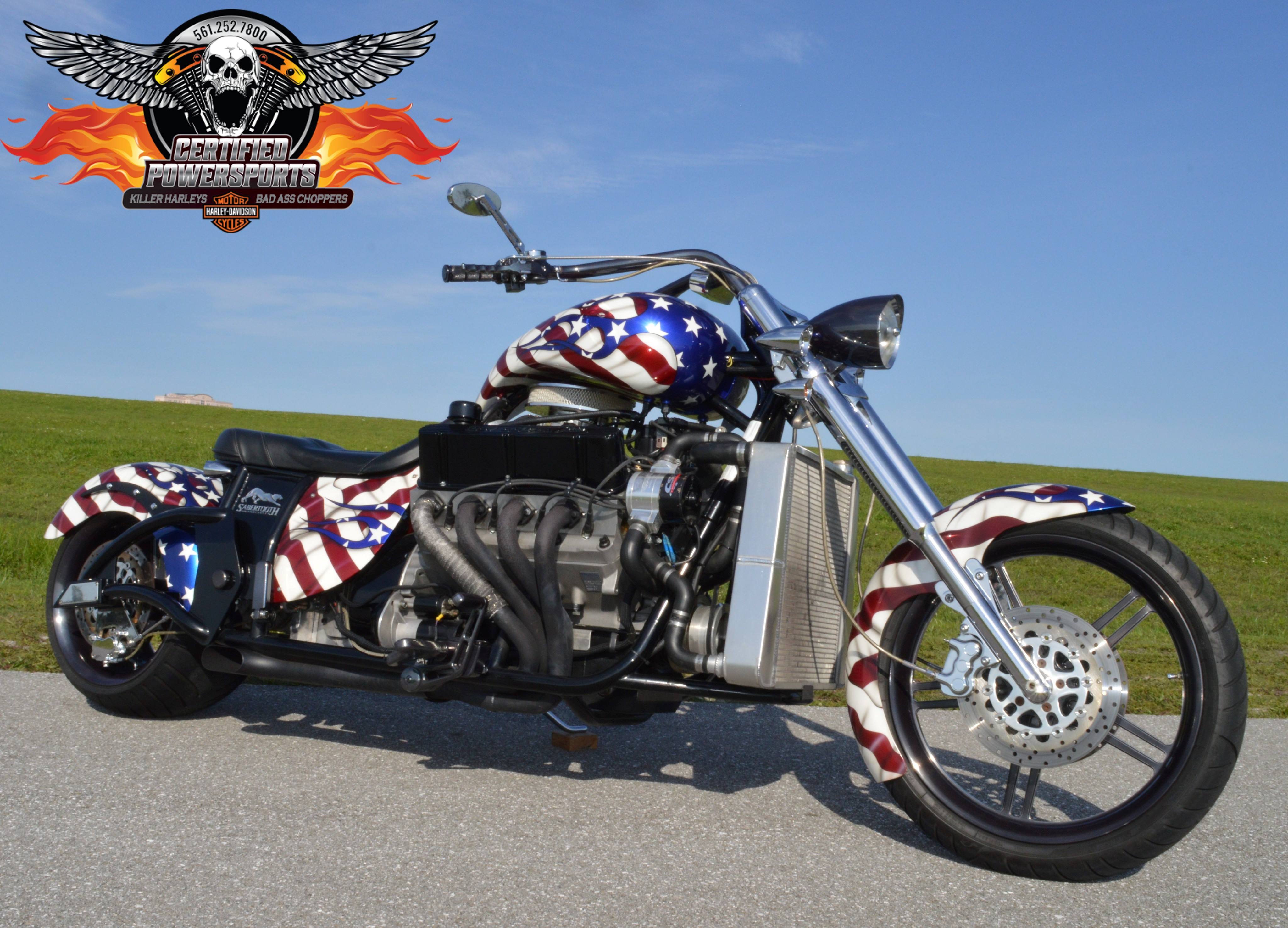 2020
SABERTOOTH MOTORCYCLES V-8 CHOPPER
WILDCAT 427 COBRA V-8 CHOPPER SOFTAIL
NOT a Misprint Yes it Only 247 Miles
$39,995.00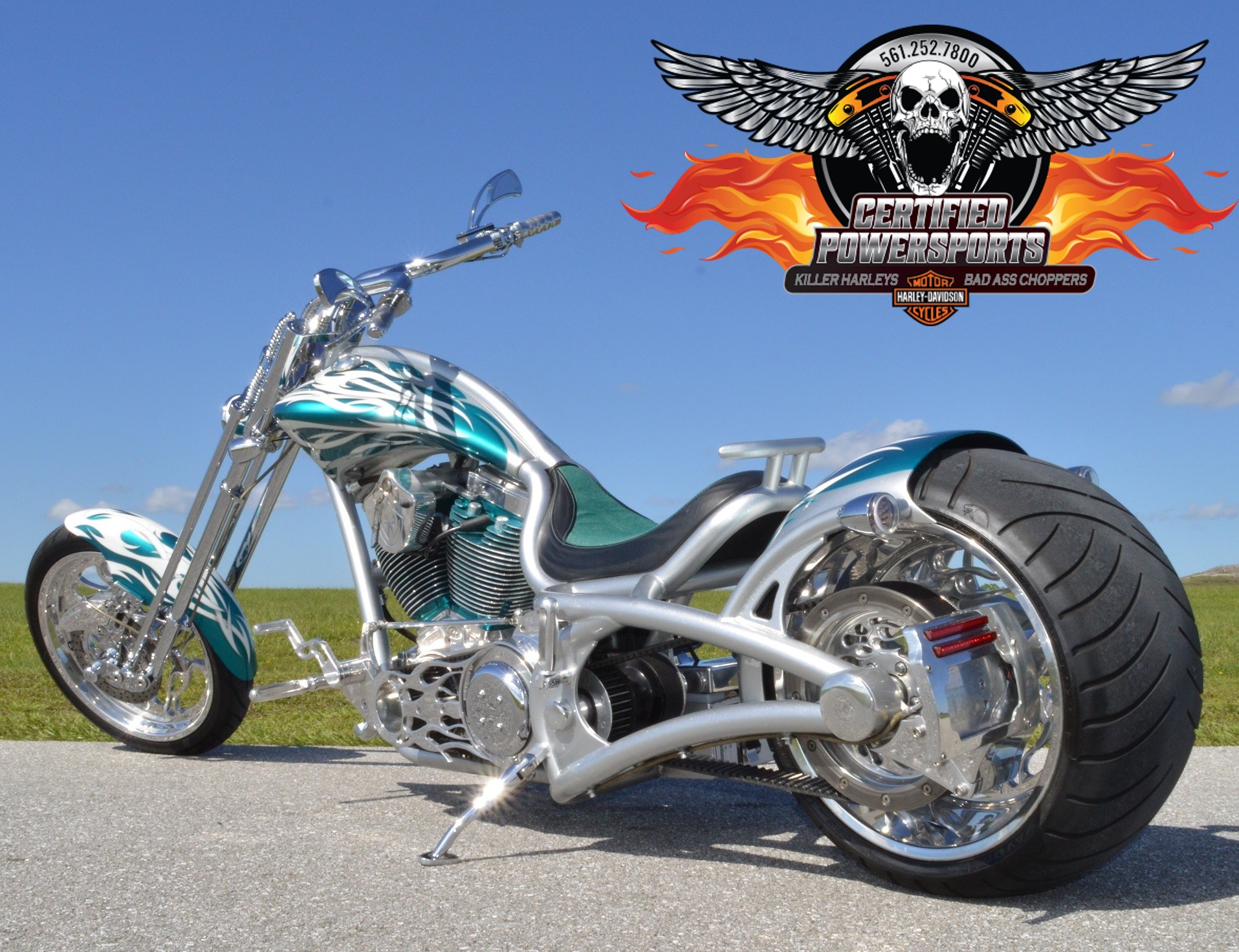 2010
BOURGET BIKE WORKS
PYTHON SUPER STRETCH LIMO SPRINGER 330 REAR TIRE CHOPPER, Showroom Mint Condition
Only 10,045 Miles
SOLD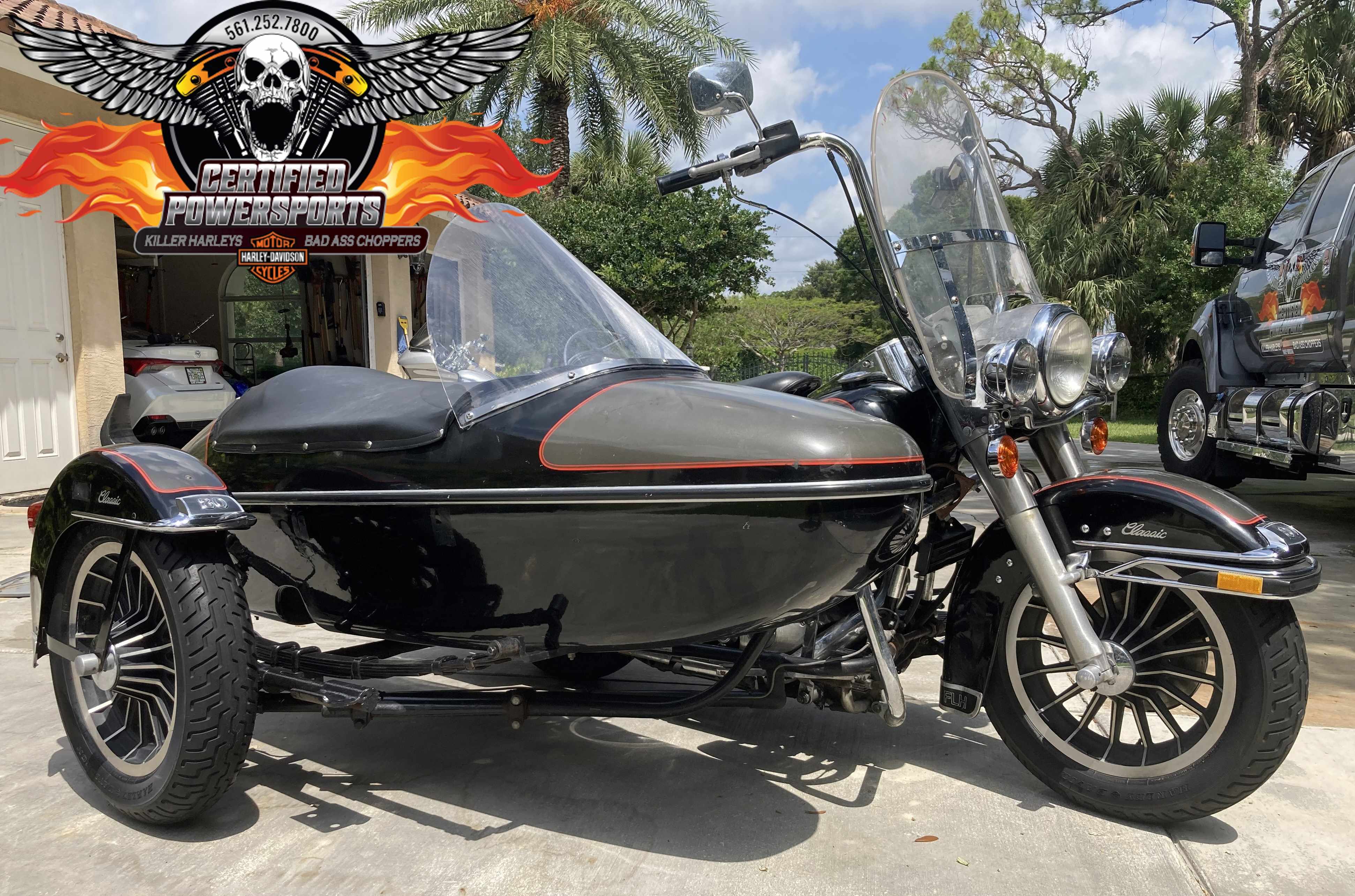 1980
HARLEY DAVIDSON
SHOVELHEAD FLH ELECTRA GLIDE 80 with HD SIDE CAR
Only 1,610 Miles
$29,995.00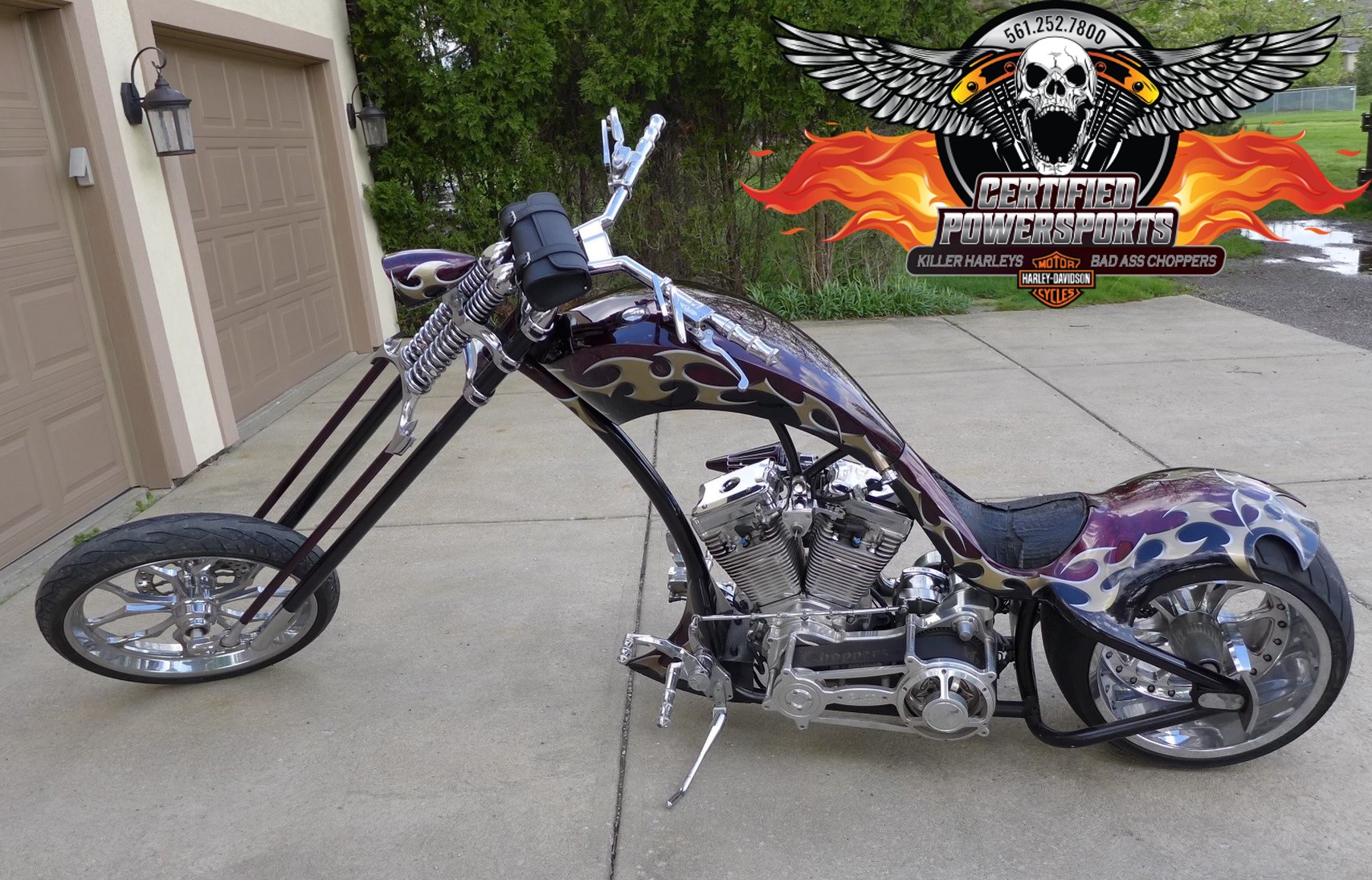 2007
WESTON CHOPPERS
MONSTER VADER SPRINGER 360 CHOPPER
1,347 miles
$IN-BOUND ON TRADE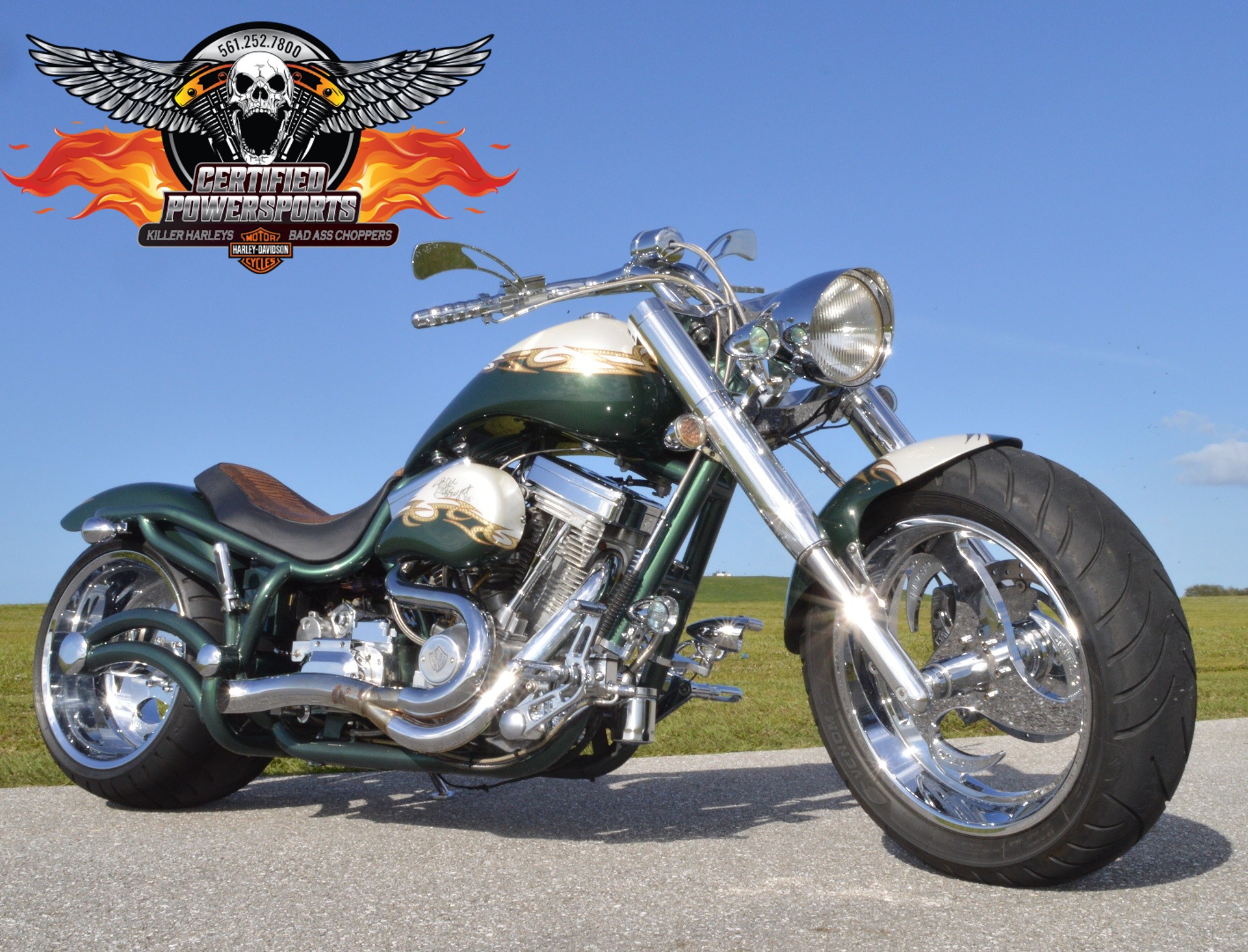 2005
BOURGET BIKE WORKS
FAT DADDY FATSO 330 SOFTAIL CHOPPER, Excellent Condition
Only 4,885 Miles!
$22,995.00
---