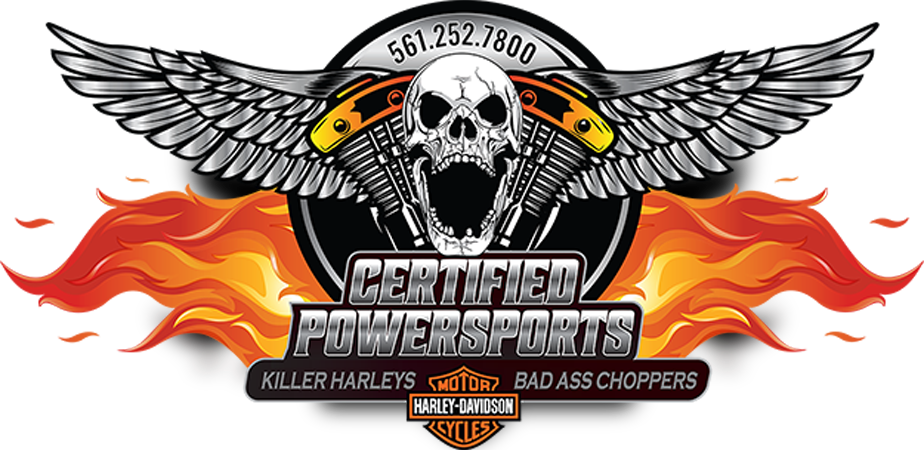 "We won't sell a motorcycle that we personally would not ride - period."

Looking to purchase a quality Motorcycle?
We Deal in the Cleanest Harley Davidson Motorcycles and Coolest Choppers I can Find. I spend a great deal of time and money on advertising looking for those special Motorcycles, if you want a Great Deal on the Cleanest Motorcycle I can find by searching hundreds of units a week from the biggest auctions nationwide, dealer trades and outright purchases I make every week, We use Advanced Technology to allow me to positively determine whether the Motorcycle I am looking at has ever been painted or wrecked, if not I continue with a check list I have developed over the last 30 plus years, when my inspection is done the Motorcycles I choose will be Cleaner and Nicer than any like it, Simply Put I won't sell a Motorcycle that I personally would not Ride. Please view some of the inventory we currently have for sale.
---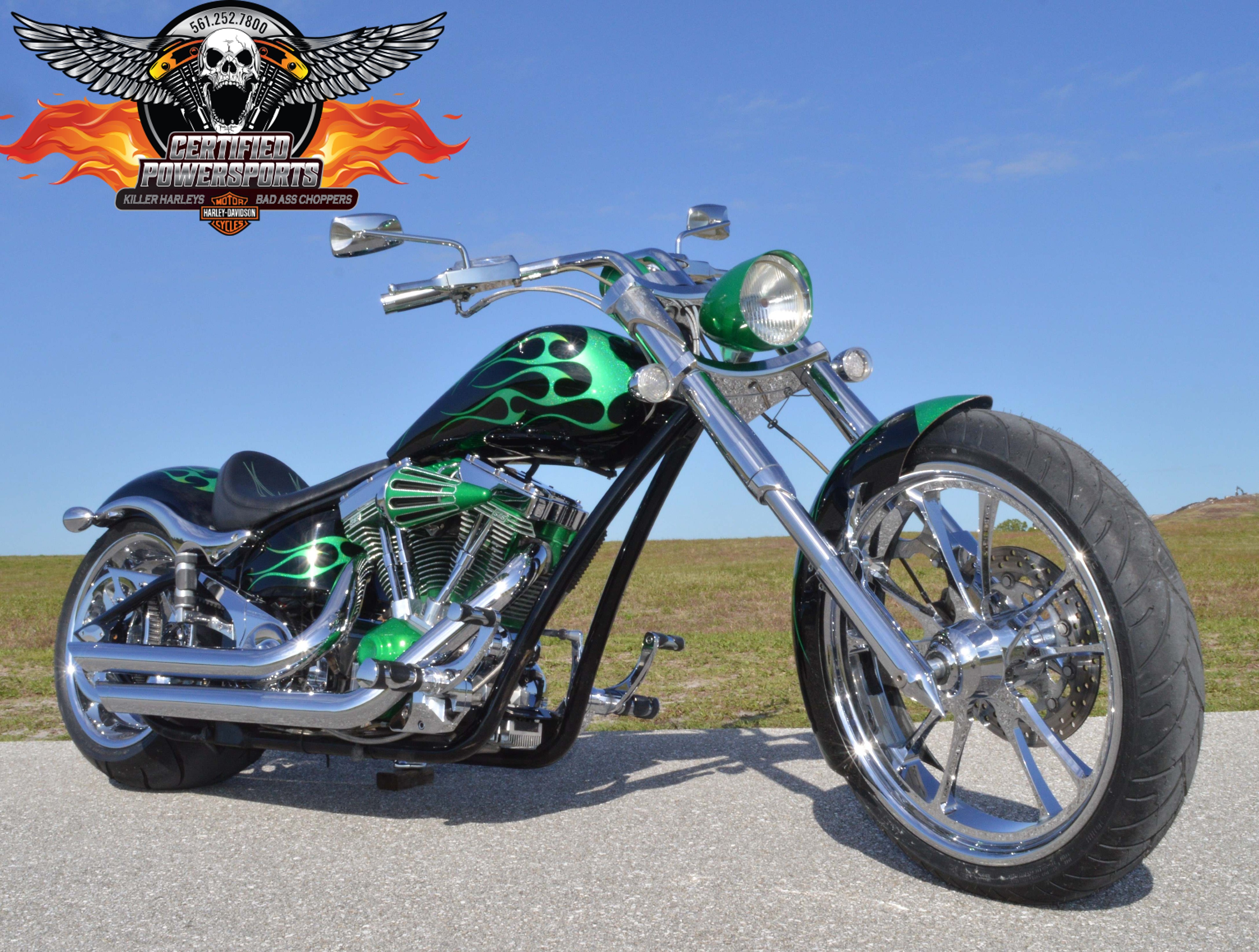 Year: 2007
Mileage: Only 14,246 Miles
Price: $14,995.00
---
Description:
2007 BIG DOG BULLDOG PRO STREET 300 SOFTAIL CHOPPER EFI, Excellent Condition, Stage 5 Custom Paint Job; Vivid Black Base and Frame with Lime Green Heavy Flake Flames Tribal Blade Graphics, S&S Sidewinder 117ci V-Twin 1916cc Motor, Lime Green Powdercoat Diamond Cut Jugs, Smooth Right Side Drive, 6 Speed Baker Transmission, "extremely hard to find" EFI Electronic Fuel Injection, Upgraded Supertrapp Short Shot Dual Performance Exhaust Pipes, Lime Green Powdercoat Diamond Cut Cone Breather Intake, Diamond Back Stainless-Steel Braided Motor Oil Lines. RC Component Chrome Aluminum Billet Wheels and matching Chrome Pulley, Brand New Massive 300mm Rear Tire, Brand New 21 inch Front Tire, Front & Rear Disk Floating Rotors, Chrome PM Performance Machine 4 Piston Brake Calipers, Twin Sided Swing Arm Rear Softail Suspension, American Suspension Chrome Billet Aluminum Front End, Lime Green Powdercoat BDM Headlight, Chrome Pullback Handlebars w/ integrated BDM Speedometer/Odometer Gauge, Chrome Billet Hand Controls, Chrome BDM Billet Grips, SS Diamond Back Stainless Steel Braided Brake Clutch and Throttle Cables, Chrome Billet Forward Foot Controls, Spike BDM Billet Driver Foot Pegs, BDM Chrome Billet Passenger Foot Pegs, Chrome BDM Billet Shifter, 4.6 Gallon stretched fuel tank, Low center of gravity 24 inch Leather Seat height, Chrome Billet aluminum struts, Only 14,246 Miles, Just Went through Service For: Brand New Front and Rear Tires, Carb overhaul, Brakes flushed and Serviced, Fresh Motor Oil, New Battery, Runs Absolutely Perfect, Excellent Condition. $14,995.00, Please Call 561-252-7800 to schedule an appointment to see this bike.
---