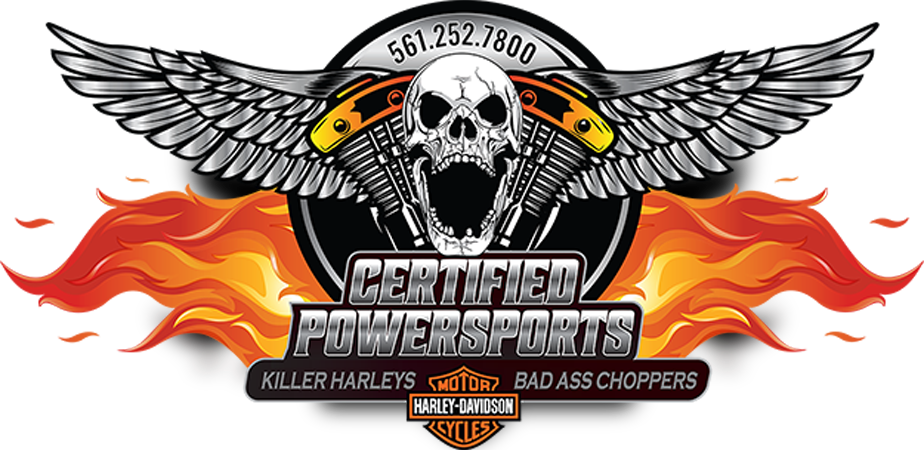 "We won't sell a motorcycle that we personally would not ride - period."

Looking to purchase a quality Motorcycle?
We Deal in the Cleanest Harley Davidson Motorcycles and Coolest Choppers I can Find. I spend a great deal of time and money on advertising looking for those special Motorcycles, if you want a Great Deal on the Cleanest Motorcycle I can find by searching hundreds of units a week from the biggest auctions nationwide, dealer trades and outright purchases I make every week, We use Advanced Technology to allow me to positively determine whether the Motorcycle I am looking at has ever been painted or wrecked, if not I continue with a check list I have developed over the last 30 plus years, when my inspection is done the Motorcycles I choose will be Cleaner and Nicer than any like it, Simply Put I won't sell a Motorcycle that I personally would not Ride. Please view some of the inventory we currently have for sale.
---
Year: 2013
Mileage: Only 14,810 miles
Price: $13,990.00
---
Description:
2013 HARLEY DAVIDSON VERY CUSTOM SOFTAIL DELUXE CHOLO FLSTN, $8,610 in Extras. One Owner, Mint Condition, Only 14,810 miles, Custom Harley Paint Option Cost $3,500; Candy Apple Green Heavy Flake with Silver Engine Turn Accents, 103ci in Motor 1690cc Big Twin Engine, EFI Electronic Fuel-injected, 6 Speed Cruse Drive Transmission, Custom Chrome Dual Wide Radius Up-Swept Exhaust Pipes, Chrome Dual Screamin Eagle Hi Flow Air Breather, Chrome Eddie Trotta Diamond Edition RS Motor Cover, Gloss Black Contrast Cut Gator Nation Derby Cover, Screamin Eagle Hi Performance Pro Super Tuner Installed & Programed to the ECU to make this bike run perfectly with the Pipes & Breather. Chrome Front End Fork Lower Legs with Chrome Eddie Trotta Diamond Edition Upper Billet Cans, Chrome Carlini Fatty Pull Back Handle Bars, Chrome Hand Controls w Chrome Levers and Chrome Switches, Chrome Eddie Trotta Diamond Edition Hand Grips, SS Stainless Steel Diamondback Braided Throttle, Brake and Clutch Cables, Oversize Painted to match Nacelle Headlight Cover with High Intensity Light, Chrome Side Spot Lights with High Intensity Lights. 23-inch Front Wheel, Chrome Lace Spoke Rims, Chrome Rear Pulley, Whitewall Metzler Tires in Excellent Condition, Stretched Front and Rear Steel Fenders, Chrome Rear Softail Swingarm, Chrome Upper and Lower Drive Belt Guard, Chrome Tag Mount inset rear fender, Very Low-Profile Rear Turn Signals. Custom Alligator Print Badlander Seat with Swede Leather Panels, Oversized Eddie Trotta Diamond Edition Chrome Floor Boards, Chrome Eddie Trotta Diamond Edition Brake Pedal and Shifter Peg, Chrome Oil Tank, ABS Anti-Locking Brakes, Always Garaged. Only 14,810 miles, Bike was just put through Alligator Alley Harley Davidson Service For: Motor Oil and Filter, Primary Oil, Fork Oil and Seals, Front and rear Brake lines flushed and new brake fluid, Clutch line flushed and new fluid, New Battery with tender tail and Full Detail. This CUSTOM CHOLO DELUXE is in Mint Condition Runs and Looks Like New. $13,990.00, Call 561-252-7800 to set appointment to view. Bike Running on youtube - https://youtu.be/YmQ-nva9QV8
---