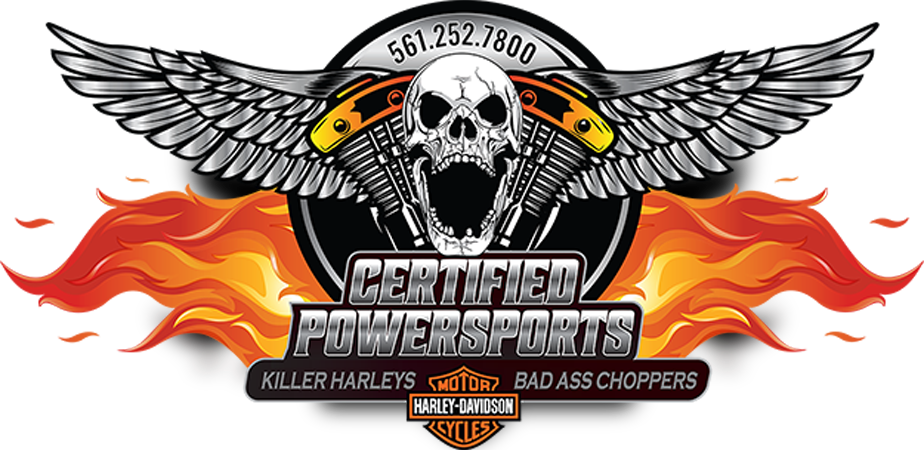 "We won't sell a motorcycle that we personally would not ride - period."

Looking to purchase a quality Motorcycle?
We Deal in the Cleanest Harley Davidson Motorcycles and Coolest Choppers I can Find. I spend a great deal of time and money on advertising looking for those special Motorcycles, if you want a Great Deal on the Cleanest Motorcycle I can find by searching hundreds of units a week from the biggest auctions nationwide, dealer trades and outright purchases I make every week, We use Advanced Technology to allow me to positively determine whether the Motorcycle I am looking at has ever been painted or wrecked, if not I continue with a check list I have developed over the last 30 plus years, when my inspection is done the Motorcycles I choose will be Cleaner and Nicer than any like it, Simply Put I won't sell a Motorcycle that I personally would not Ride. Please view some of the inventory we currently have for sale.
---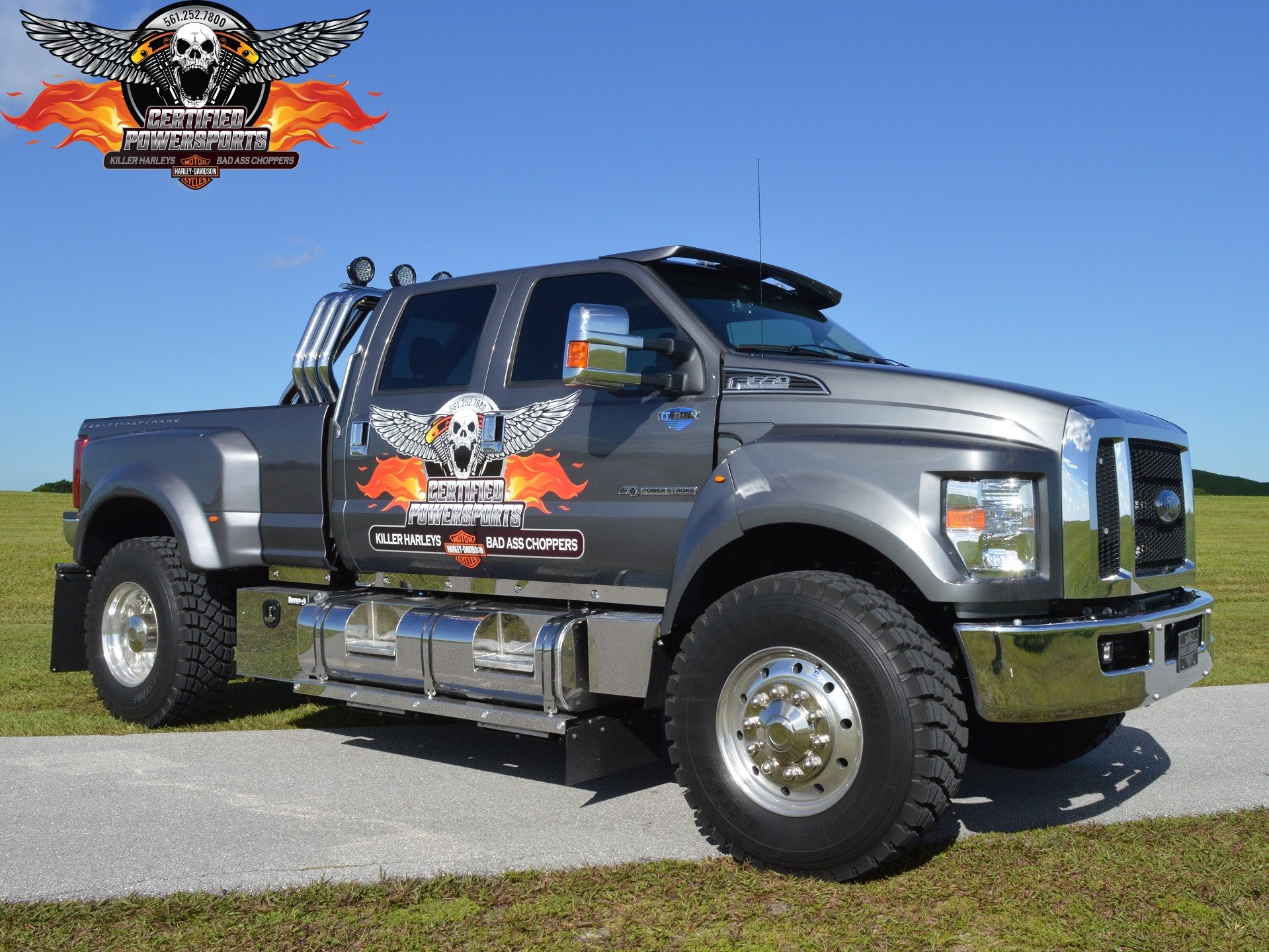 Year: 2022
Mileage: Very Low Miles!
Price: SHOP TRUCK
---
Description:
2022 FORD F-650 EXTREME SUPERTRUCK HARLEY DAVIDSON EDITION, Magnetic Grey Pearl Paint, Optional 6.7L Power Stroke V8 Turbo 330 HP Diesel 750 lb.-ft. there are 4 motors available for this truck, this one is the biggest and most powerful. Heavy-duty TorqShift 6-speed automatic transmission, Optional Rear Air suspension 19,000 to 23,000 lbs, GVWR 27,500 to 37,000 lbs. Optional Air brakes with traction control, Meritor Q-Plus with Bendix ABS, Optional Dual heavy-duty Denso alternators, 357-amp capacity, Dual Stainless Steel 85 / 107 Gallon Fuel Tanks w/ Supertruck Accent Steps, Large Stainless Tool Boxes, Custom 25k Rear Hitch (Upgrade) Bridgestone L315 Floatation Tires, Alcoa Polished Aluminum 22.5 inch Wheels, Front and Rear RS9000 / 9-Way Shocks, Power Slide out steps under all 4 doors, Front & Rear Harley Davidson Leather Interior w HD Stitching and Bar and Shield Logos, 8 Way A/C and Heated Front Seats w multi-level Lumbar Support, Custom Black Teak Wood Dash with 4-Door accent pieces, Center Console Covered in Harley Leather and stitching, Upgraded Stinger Head Unit has GPS Nav, Bluetooth, AM/FM Stereo, Upgraded Amp and 4 Speakers, Polished Stainless Steel Roll Bar with 4 LED Fog Lights and 4 rear facing LED Amber/White Strobe Lights, 4 Amber/White LED Strobe Lights in Grill, Painted to match Lund Visor, Authentic CTX Triple Train Horns with 5 gallon air tank, Chuck and air hose mounted in hitch, Chrome Super-Truck Logos Below Mirrors, Chrome Harley Davidson Logo on the Side of Truck Bed, Line of Fire LED Brake and Turn Signals under Tailgate, Entry Keypad, Chrome Door Handles, Chrome Mirror Covers, 3-M Window Tint, LED Accent Lights mounted in Polished Stainless Steel Under Cab to rear wheel well, LED Accent Lights mounted in Polished Stainless Steel Under Fuel Tanks, LED Head Lights and Tail Lights, Rigid LED Cube Fog Lights next to Tow Hook in Front Bumper, All interior Lights swapped to LED, Upfitter Switches for Front Bumper Fog Lights, Rollbar Fog Lights, Front Strobes and Rear Strobes.
---